It's been eight months since free agent forward Charlie Villanueva last played an NBA game in an intense playoff series between the Dallas Mavericks and the Oklahoma City Thunder. Villanueva tells HoopsHype he's ready to resume his basketball career.
Why that tweet?
Charlie Villanueva: You know, I've been away from the game for quite some time. I might have been ready to give up the game that I've been playing throughout all my life but, as time goes on, I started to realize 'Hey, I'm still young.' I'm 32 years old, I've never had any major surgeries. I'm still healthy. This would have been my 12th year in the NBA. Then I'm watching the games on TV and I'm like 'Man, I can help these guys out.' I'm able to shoot the ball very well at my size, I can definitely help a team out, especially a team that's a playoff/championship contender team. A lot of teams are going smaller. A lot of teams are going with four or five guys that can shoot the ball very well. Golden State is the epitome of that, where they can have five guys on the floor that can stretch the floor out. And the fact I believe in my ability at shooting the ball, I could help these teams out. I think I'm ready to make a push and see if I can get an opportunity and hopefully, that can happen.
How's your day-to-day routine now as a free agent?
CV: Always working out, being in shape because you never know when are you going to get that call. I spend a lot of time with my family, a lot of time with my kids. Being in the NBA, you spend a lot of time away from them. The last couple of months, it's all been working out, staying in shape, and spending time with my family.
Back in September, there were reports that you were exploring options in China. Is it true?
CV: Yeah, yeah, there was definitely some truth to that. At the end of the day, I didn't want to be away from my kids. I already didn't get to see them as much playing in the NBA, and being in China that would have been even more difficult. There was nothing worth taking at the time, but am I open to playing overseas? Yeah, but it has to be something that is worth my while. I'm not closing any doors out because I still love the game of basketball and I can still play at a high level. So I'm definitely keeping my options open.
Any NBA team interested as of now?
CV: I haven't talked to them. I think a lot of people kind of forgot who Charlie Villanueva was, to be honest with you.
Really?
CV: Yeah, I think so. I've been in communication with my agent and nothing has come up worth pursuing. I'm still being patient, keep working out. It's a waiting game. It's very humbling, quite an experience.
Well, the next couple of months there will be a lot of player movement in the league, starting with the trade deadline.
CV: Exactly. So I'm keeping my fingers crossed. You know, I'm still 32 years old, man. Once the last season was over, I was ready to walk away from the game, but I'm feeling healthy. I live in Florida and everywhere, you know working out at the gym, people they're like 'You're not playing no more? That's crazy!'
Would you be open to doing a private workout with an NBA team?
CV: Yeah, I'm open to doing that. If a team wants to call me and wants to see if I'm ready, I'll do that. I'll do whatever it takes, and whatever a team wants me to do, in order for me to be on that [NBA] floor.
Some NBA players are taking the D-League route, like Ben Gordon.
CV: Which is crazy.
Yeah, we're talking about Ben Gordon.
CV: Ben is a tremendous player, his whole NBA career speaks for itself. We won a college championship together, played together in Detroit with the Pistons for years. But that's one of the reasons when I look at that situation, I'm like 'Wow, Ben Gordon went to the D-League!' That's amazing, that's a big deal. If he could do it, how can I not do it? He's working his way up trying to get an NBA job. So I don't mind doing the same thing. That kind of inspired me a little bit. The D-League is a possibility. Whatever it takes. I want to play.
During your last playoff series against the Thunder, there was an incident that went viral… You interrupting Russell Westbrook's pregame dance routine. What do you recall of all that?
CV: Both of us are passionate guys. We'd do whatever it takes to win. If you need to trash talk, you have to do it. There was no plan behind it. I was just over there. It's in the past, it's behind me.
Yeah, and you've never had any 'dirty' label or anything like that during your career.
CV: I was just in the moment, just trying to mix things up. We ended up winning that game so… I'm not saying we won that game because of that, but we won.
What do you think about Westbrook's performance this season?
CV: I've always been a fan of his game. His passion, his energy is unbelievable. He's doing things that we haven't seen since Oscar Robertson. I don't know why he wasn't a starter for the All-Star Game. But I know he's going to use that as motivation.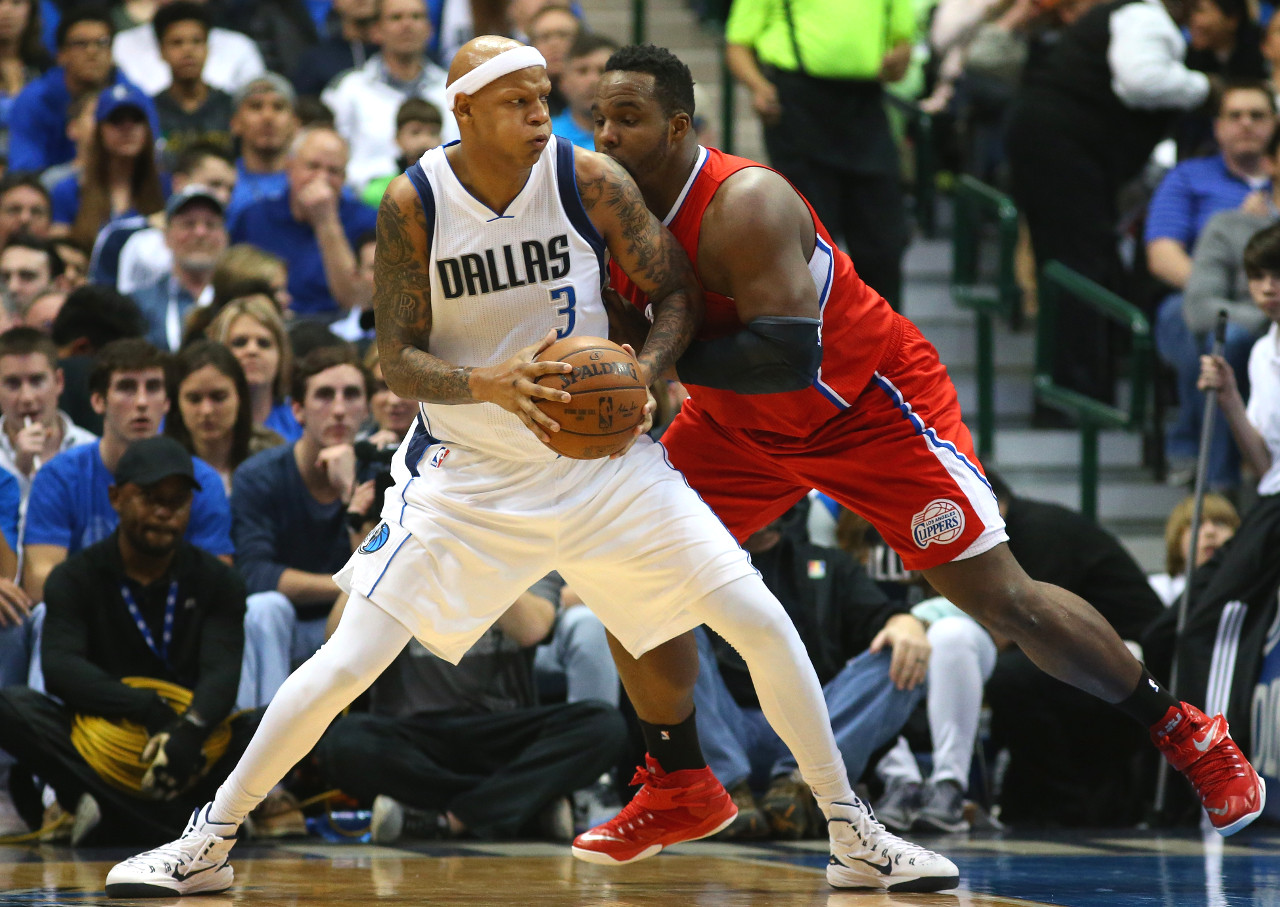 Have you thought about what you would want to do after your playing days are over?
CV: Basketball is in my blood. I'm realizing that now because I've seen that during all this time that I've been away from the game I've still been watching games, still want to get involved with the game. Coaching is something I can see myself doing in the future. I would definitely pursue a career as a coach once I'm done playing, but I'm still young and I've got more years left as a player.
What do you think of Karl-Anthony Towns?
CV: He's a great player. I remember back in the day when he was like 16 years old. It's definitely a blessing for the Dominican Republic basketball. Baseball is the No. 1 sport over there, basketball is second. There's been a bunch of Dominican Republic players in the NBA – Tito and Al Horford, myself, Francisco Garcia – and he will inspire a lot of young kids to play basketball and dream about playing in the NBA someday.
To leave a comment, you will need to
Sign in or create an account
if you already have an account. Typed comments will be lost if you are not signed in.