Excerpted from Stories I Tell On Dates by Paul Shirley, published by Fourth Bar Books.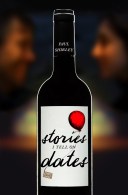 On the day appointed for the first payment of my professional basketball career, my new team's manager showed up before practice with envelopes for everyone – envelopes stuffed with cash.
This was mildly inconvenient, largely because the manager, Stelios, gave us the cash before practice and it wasn't ike we had lockers where we could stow our money. Our locker room was a 15' x 15' bunker with two long wooden benches that sat in a stew of used shower water, sweat, and toe fungus.
Only two weeks before this, I'd been in training camp with the defending World Champion Los Angeles Lakers. We'd flown to training camp in a chartered jet. In training camp, I'd had an entire time-share apartment to myself. Oh, and training camp was in Hawaii.
This was a long way from Hawaii.
I jammed the puffy envelope into one of the shoes I'd worn to practice and was pleasantly surprised afterward when I found that neither my shoes nor my money was gone. The next day, I duly deposited the money in my new Greek bank account and fired up Microsoft Money, where a little bar graph told me that I was basically a member of the nouveau riche.
And, officially, a professional basketball player.
I'd had my doubts. After my release by the Lakers, I'd decamped to my parents' basement, making mid-morning trips to my old high school gym where I worked out under the watchful eye of my middle school PE teacher. I could see the doubt in my other former teachers' eyes as they peeked through the gym doors.
Professional basketball player? Riiiiight.
My teachers hadn't been the only ones who were worried. My parents didn't say anything, but I could sense their impatience blooming like the thistles that grew in our pasture. Basketball had been cute in college, but wasn't it time to start thinking about My Future?
Then my agent called. A team in Greece wanted to sign me. But, like, immediately. I was supposed to fly to Athens the day after they made the offer. When I'd imagined playing basketball in Europe, I'd imagined something more measured – a leisurely flight to the city in question, where over an upscale dinner the coaches would try to convince me that I was just the player they needed. They'd show me where I'd live. I'd ask pointed questions about playing time. My agent and I would weigh the pros and cons of the contract and then I would decide. I mean, I'd never even been to Europe, and now a team was asking me to come spend the rest of the year there, sight unseen?
There was one other problem. The team from Greece had called exactly five days before Darin Densmore's wedding, and I was supposed to be Darin's best man.
I called Darin, and Darin told me I was going to miss his wedding. He said it was time for me to go see some of the places we'd told the audience about back in third grade, when he'd been the narrator and I'd been Pablo in Jefferson West Elementary School's production of Pablo the Reindeer.
Darin had one condition: I had to promise to do my best to make him proud with the female population of Greece.
I told him I'd try, even though girls were just about the furthest thing from my mind. I was far more concerned with proving I wasn't crazy for thinking I could make it as a professional athlete.
My first games under the employ of Panionios Basketball Club were marked by three- or four-minute bursts, during which I would invariably do something my coaches loved before invariably doing something they hated, at which point I was yanked in favor of one of my teammates. We had two Greek stars – a power forward who favored fadeaway jumpshots and a guard who drove a Porsche and played like it. At center was a friendly American who would die following a suspicious heart attack a few years after his career ended. Our shooting guard was a 34-year-old Bosnian with a nose like a tomahawk and a temper like a Tomahawk missile.
And our point guard was a Frenchman who, if you watch the video of Vince Carter dunking over Frederic Weis in the 2004 Olympics, can be seen trying to take the ball out of bounds with a very surprised look on his face.
When I arrived, the team was still trying to justify the big contract that tethered it to the Greek big man who was three years and ten kilos past his prime. I was the scissors, waiting in the junk drawer. The big Greek knew his days were (potentially) numbered and showed occasional signs that he might be turning a corner, participating in such uncharacteristic activities as passing the ball and showing up to practice on time. But then, in a game on the home court of perennial Greek basketball powerhouse Olympiacos, our first-year coach lit into him for failing to run back on defense. His pride hurt, the big Greek stormed past the bench and straight into the locker room.
Our coach grabbed me by the shoulder and pushed me toward the scorer's table.
We didn't win the game, but I could tell things were about to change by the way my team played when I was in the game, which is to say: better. And then, as we walked off the court after a loss that was not as bad as it should have been and as I was congratulating myself on my ascent into the lineup, someone in the crowd chucked a bottle of water at my head.
I ducked just in time.
The big Greek still came to practice after that, but he would never really play for us again. It was just the catalyst the team needed. We could handle playing with one prima donna – the Porsche driver. And that prima donna, alerted by the way things had gone for his comrade-in-arms, shaped up, too. The five of us were backed up by a Greek power forward who would, years later, be taken for all he was worth by a model from Eastern Europe and a Greek guard named Marios, which I always thought was a weird name for a Greek person.
We had no real shot at one of the first three spots in the standings, held down by teams with budgets that were six or seven times the size of ours.
Panathinaikos was the favorite to win it all; they paid one player $2 million a year. Olympiacos and its squad of veterans was expected to come next. Then came AEK, a team that shared a home court with Panathinaikos. All three teams were bearing the torch of Greece's basketball tradition, which had always burned bright but which had gotten even brighter in the mid-1990s, around the time NBA Hall of Famer Dominique Wilkins signed to play with Panathinaikos. Videos from the era show fans packed into 12,000-seat arenas, cheering with the sort of fervor usually reserved for 21st-century soccer matches and 17th-century beheadings. This being all the more remarkable when one considers the demographics. Twelve million people live in Greece. There were 14 teams in the Greek first division.
At various times, six of those teams could have been considered world-class. It was like the city of Chicago supporting six NBA teams and another eight minor league teams.
In addition to our slate of regular-season Greek games, we were one of 32 teams from all over Europe playing for the Saporta Cup, the international basketball league just beneath the Euroleague. Every other week, we'd fly to a new European city.
In Istanbul, I learned just how much the Greeks hate the Turks when the coaching staff took me to see the old Greek monuments in "Constantinople" but wouldn't let me go to the Blue Mosque. In Madrid, we stayed near Real Madrid's stadium, and I marveled at the way my usually xenophobic teammates worshiped the ground there. After our game in Le Mans, my teammates said they were going to a brothel. I assumed they were joking because I didn't think real people went to brothels. They weren't joking. And no, I didn't go along. Gross.
It was a dizzying introduction to professional basketball, to Europe, and to professional basketball in Europe. But I could tell by the way the coaches were treating me that I was getting along just fine. They talked about how, if I wanted to, I could probably become one of the best American players in Europe.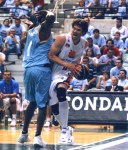 After three years playing for a college coach who took every opportunity to tell me (and my teammates) how we'd probably never amount to anything, their words felt like a cool breeze on an August afternoon, and I wondered if they were onto something. My dreams of becoming a pro had always ended in the NBA. But back then, I hadn't known that a person could make a living playing in Europe.
I began to imagine a new path. I could stay in Greece for a couple of years and then upgrade to Spain, or Italy, or maybe even Turkey. As my career wound down, I'd move to Northern Europe, where the pay was less but the girls were prettier. I'd meet one, we'd get married, and I'd live in Stockholm for the rest of my life.
And then, just as I was coming to terms with my new, simplified destiny, a couple of complications arose, as complications are wont to do.
One of the coaches who was rejiggering my future had also taken it upon himself to educate me in the ways of the world. In a conversation about the Balkans, I learned from Nikos that it was possible that my home country wasn't the benevolent world actor I'd been taught to believe. On a day off, he took me to his hometown, where we dodged a sheep stampede and I ate things wrapped in grape leaves.
One day after practice, Nikos found out I had nothing to do on some upcoming Greek holiday. He leaned toward me in the conspiratorial way he had.
"You will come with me and Boga," he said, nodding toward the team's other assistant coach, a bearlike man with a big belly and a bigger laugh.
The next afternoon, Nikos and Boga picked me up at my apartment in Glyfada, and we careened through the streets in Boga's ancient silver Mercedes, Bob Dylan blasting from the speakers. When we arrived at the event, we sat down at the end of a long table that was identical to fifteen others in the room – all of them vaguely situated around a stage where I assumed something involving music would later happen. But before anything could happen onstage, there was food. First, items I could identify. Next, items I could not; something out of Dr. Seuss had just been dropped onto my plate.
Watching my reaction, Boga jabbed Nikos, who acted as the team's strength and conditioning coach. He'd been given that title, I think, because he was the only person on staff who didn't smoke. Nikos also spoke flawless English, a product of an undergraduate education at Columbia University. This meant he was theoretically capable of explaining what food had been put in front of me.
"Just try it. Then I'll tell you," he said. I shrugged and put it in my mouth, which is a statement that never leads anywhere good.
My "food" tasted like what you might imagine Jabba the Hutt's testicles would taste like, in case you've ever imagined what Jabba the Hutt's testicles would taste like.
Nikos explained that what I'd just eaten was a combination of one section of a pig's innards stuffed into another section of a pig's innards.
I groaned, predictable grossed-out American.
"Don't worry!" he said. "Bouzoukia isn't only about the food!"
You've probably seen bouzoukia on TV or in a movie – those parties where Greeks smash plates and throw roses and drink copious amounts of ouzo. In person, bouzoukia are exactly like you'd imagine, except that you also kind of fear for your life because the plates and the roses are thrown with little concern for their ultimate destination.
All this dancing and singing and shouting and inaccurate throwing gave me cover to have a good look around the party. It didn't take me long to spy a table of girls off to one side.
At a pause in the pageantry, I asked Nikos about them. He smiled in that self-satisfied Greek manner – the same manner I'd seen employed whenever Greeks started boasting about how they'd invented Western civilization – and told me "those girls" were the Greek national rhythmic gymnastics team. I would learn later that the Greek national rhythmic gymnastics team is no great shakes at rhythmic gymnastics. But on this night, I was ready to assume that I was looking at a bunch of gold medalists. I hadn't even kissed a girl since I'd left college nine months before.
I nodded at the tallest girl in the group, which might strike you as impossible considering that the girls were all seated, but that's only because you are not 6'9" and accustomed to figuring out at a glance how tall people are.
"What about that one?"
"Ahhh! You like her, eh?" Nikos said.
"Well, I don't know, maybe a little, I mean, she looks pretty goo-" Nikos turned to Boga.
"Paul likes one of the gymnasts!"
"Yes?" Boga said.
I nodded. Or half-nodded. More of a shrug, probably.
"Then you must dance with her!"
I didn't want to seem like a coward in front of these two Greek men (which is another statement that never leads anywhere good), so I herded all of my courage into the area of my brain responsible for talking to strangers and walked over to the girl. My arrival was made cumbersome by the logistics: she was sitting with her friends, and I was looming over all of them like a human Colossus.
"Hi!" I said. "Would you dance with me?"
She responded like anyone would when faced with a stranger who's spewing a foreign language at her: she tried to bore out my eyes with hers and said, "What?"
As my little courage minions began to look at one another with unease, hoping for the order to retreat, I crouched onto my haunches.
"I don't know anyone here. Will you rescue me?"
When the unibrowed DJ who'd been channeling Prince for most of the night played his last song, I looked up from the stage at the front of the room to find both Boga and Nikos beaming at me. Their evident approval felt like vindication. When we'd left my apartment, I'd been afraid I would revert to my old fourth-grade ways, unable to adapt to whatever odd situation they were going to put me in. But I'd done better than adapt – I'd thrived! And danced!
There was only one obstacle left: I had to get her number. As any man knows, it doesn't matter how well you've connected with the girl you've met at the bar – how many secrets you've shared, how much you have in common, how little you like a particular rock band that everyone else loves – if you can't bring back her phone number, you've failed.
"So, could we go out sometime, just the two of us?"
I assumed that my request was a formality. I mean, she wouldn't have danced with me for so long and with such ferocity in her eyes if she wasn't planning to give me her number.
Right?
"Give me your number," she said, her chin jutting out like an attorney who smells blood in the witness stand.
I tracked down a napkin and a pen and I wrote the phone number of my Athens apartment on it. I gave it to her with what I hoped was a friendly smile, saying something overly formal, as if I'd just finished a job interview: "I shall look forward to your call."
Then I went back to Boga and Nikos and we got into the silver Mercedes.
As we pulled into the warren of Athenian streets, and with Barry White crooning at 112 decibels, Nikos turned in the front seat, that knowing grin on his face.
"So, did you get her number?"
When I shook my head no, he and Boga confirmed my suspicion: it wasn't just American males who will ridicule a friend for failing to secure a girl's phone number.
"She'll call!" I said.
They laughed. And they laughed. And they laughed.
But for once, they were wrong!
Demetra did call, around the time I'd forgotten about her entirely.
"Sorry," she said. "I was busy."
As we spoke, I confirmed something I'd feared when I met her on the dance floor but which at the time I'd chalked up to the usual conversational hindrances found on a dance floor (noise, chaos, roses, plates): Demetra knew something like 300 words of English. In any other country, I might have been able to combat her linguistic deficiencies with a contribution of my own – maybe, say, a few hundred words of Greek in my lexical battery. But the thing about Greek is that it is hard. I knew the words for "thank you," "water," "please," and "a little." Also, I could count to ten, thank you a little.
But did I mention she was really pretty? Or that I hadn't had sex in about a year?

I wasn't going to let this opportunity slip by. I asked Demetra to go to a movie with me, thinking the screen would mitigate some of our conversational difficulties. And sure enough, it did. And, as I learned after the movie, having only a few words at your disposal is a little like having only a few Legos in your box: sometimes you actually build a better spaceship in spite of your material pauperhood.
Anyway, did it really matter if we were incapable of replicating Before Sunrise? She was 19 and thinking about medical school in Switzerland. I was 24 and at the start of a wildly successful professional basketball career that was going to take me all over the world!
My second payment as a member of the Panionios Basketball Club inspired the same behavior as the first: receive cash, put cash in shoe, take cash to bank, gloat at how I was never going to have to worry about money again.
The third, though – well, the third payment was a problem.
You might have thought I'd gotten a hint that things were about to go awry when I saw Stelios's face that day. But Stelios always looked a little downcast, as if Charlie Brown grew up and turned Greek. So it wasn't until Stelios handed over the envelope that I knew something was amiss. I could tell the envelope was light. Literally – it didn't weigh enough.
I cocked an eyebrow in the way of a 24-year-old who's not yet sure he should be cocking eyebrows at anyone.
"Avrio," Stelios said. "Paul, we have the rest avrio."
"What is avrio?"
"It means, uh…tomorrow! Yes, tomorrow!"
Around this time, vandals had broken out two of the enormous windows that made up the wall opposite the bleachers inside our gym. Winter in Greece isn't cold by Midwestern American standards, but neither is it exactly warm.
Stelios told us the team didn't have enough money to replace the windows or pay for the oil required by the heater in our gym. Soon enough, my teammates and I were donning stocking caps for practice.
A funny thing happened when the team stopped paying us in full: nothing really changed. Oh, practice took on a more whimsical tone. Whenever one of us was asked to do something he didn't like, he shouted, "Or what? You won't pay us?"
But it wasn't like we stopped trying to win. In fact, our nonpayment became something of a common enemy, like we were the Cleveland Indians in Major League, hoping to get back at their owner by pulling the team out of the cellar.
As the partial payments and the accompanying promises of avrio continued, we kept rising through the standings in the Greek league, whose games we played on weekend nights as a contingent of riot police large enough to stop a terrorist cell looked on. Greek fans threw stones, chairs, or, as I knew, water bottles at players. They treated each other even worse; in one game between Panathinaikos and Olympiacos, fans of one team shot Roman candles at their counterparts across the court. I heard rumors that part of the reason the Greeks didn't like the Euro, which had been introduced on New Year's, was that the currency's biggest coin was about a quarter the weight of an old 100-drachma coin – a much better projectile thanks to its heft.
Faced with an explanation of my troubles with Panionios's policy of salary (non)payment, my agent explained that Greek law doesn't protect the employee if he withholds his services. In other words, if I went on the one-man strike I was considering, my contract would be voided.
Ours wasn't the only conversation happening on the subject of employee/employer relations. I was hearing complaints from all over the league. Because each team was only allowed two Americans (to keep the league from being overwhelmed by muggles), we almost always talked before and after games, sometimes even meeting for dinner at the Athens TGI Friday's, a restaurant I wouldn't be caught dead in while in America, but one that was as welcome as a Ziploc full of Hot Tamales when I was so far from home.
The stories seemed like something out of Catch-22. Soand- so hadn't gotten paid in three months! The whole AEK team is thinking about going on strike! Yeah, well, that other guy I know got his whole check!
Then, one Friday night, I heard a knock on the door of my apartment. My landlord was standing in my hallway. "You must be out of apartment tomorrow," he said. "Your team has not paid rent."
My stomach turned over like it had when I'd eaten the pig entrails at the bouzouki club. I couldn't imagine what I'd do if I had to leave my apartment. Ordering souvlaki by myself was hard. Finding an apartment would be impossible.
I told the landlord I would look into the situation and called Stelios, already imagining what I would do if I had to move all my things out of the apartment in the morning. Would I be in charge of finding my own place? Could I even get an apartment without the work permit I was supposed to have? Would Demetra help me move? You had to be pretty strong to be a rhythmic gymnast, right?
Breathlessly, I told Stelios what was happening.
He waited for me to finish and then asked, "This is all?" "Uh, yeah," I said. "He's going to kick me out of here if you don't pay the rent!"
Then Stelios laughed, and laughed, and laughed – a common Greek reaction to most problems, I was finding.
"Paul," he said. "Relax. Greek law will protect the person in the apartment until he is six months behind. Tell this landlord he should not get so nervous."
I probably should have taken those words as a harbinger of things to come, but for now, I was going to channel my inner Greek. After all, I wasn't going on strike. And it looked like I still had a place to live, even if any and all future encounters with my landlord were going to be contentious at best.
So I continued to play basketball. I continued to wait for avrio. And I continued to see Demetra. Sure, the conversations we had weren't going to be held up by the United Nations as models of international cooperation, but so what? Maybe we could make up for our lack of conversation with a copious amount of copulation.
Yeah, that's the ticket.
One afternoon, we were fooling around on the low-slung bed in my guest bedroom. It was the afternoon because Demetra lived at home with her 72-year-old father, her 49-year-old mother (way to go, Pops!), and her 21-year-old sister. So I had to have her home by ten. Or rather: I had to drop her off at a spot around the corner from her home by ten. Her father, she said, hated Americans, and she hadn't told him about me, wasn't planning to tell him about me, and the best way to keep him from knowing about me was for me to drop her off two blocks from her house.
As to why we were in the guest bedroom: that I can't explain. I just felt like it was going to waste.
Whatever. The point is: we were getting down to… something, and Demetra finally slipped a hand down my pants.
Until this revelation, we'd kept it strictly middle-school. Replete, even, with her batting away my hand anytime I tried to put it up her shirt.
Demetra did some fumbling down there and it wasn't exactly smooth and pleasure-packed but after a while-
OK, honestly, if you're a 24-year-old male who hasn't had sex in a year and a pretty Greek girl with an Olympic Pan Am Games body is touching your penis, you're going to get off. You could be in a cave full of spiders and you'd come. And that's what I did. All over her hand, the guest bed, and my stomach. And that was lovely. I mean, as lovely as any handjob can be, which is more like Not Terrible.
Until it wasn't, because Demetra wasn't stopping. And you don't have to be a 24-year-old male to know that that hurts. What you do have to be is someone who's never given a job, handor otherwise, before.
Demetra was a virgin.
So here was a quandary. On the one hand, it didn't seem kosher to come to Greece and deflower this very nice girl I only sorta knew. Also, her father might kill me.
On the other hand: biology.
I consoled myself with the amount of time I had left: probably another month, depending on how we did in the Greek league and the Saporta Cup.
I kept seeing Demetra and we kept making out (although I put an end to the handjobs). Our campaign for the Saporta Cup ended in Poland, where we couldn't muster the 11-point loss we needed to advance to the semifinals. (The requirements for advancement were very confusing.)
On the domestic side, we finished in fifth place, good enough to qualify for a first-round playoff series against a rising Greek star who would one day give the American national team fits in the Olympics. After fighting to a standstill, we lost the pivotal fifth game and went home to Athens. We had one last practice, which I thought was odd until I showed up and we played a game of indoor soccer. A picture of me exists from that day: my hair grown out for the first time in my life (I had curls!), my arms around Marios and Nikos and Boga.
I was tired and run down after my first year as a professional basketball player. But no matter, the fact remained that I was a professional basketball player. Or at least, half of one. That we'd qualified for the playoffs had qualified me for a $5,000 bonus. Which meant Panionios Basketball Club was on the proverbial hook for $105,000 for the year.
I'd been paid $52,000 – just under 50% of what I was owed.
Technically, the team still had the option to employ me the following year. I couldn't imagine how I would ever come back to Greece after the team's careless attitude toward contract law, but my agent told me to act like I might return; it would help our efforts in getting me paid. Efforts that would be aided further by his arrival in Athens. He had plenty of reason to come to town. Not only was Panionios in arrears with me, but my agent represented players on those other teams all over the country – teams who had, like mine, finished the year owing money to their players.
I stayed in my apartment for a few extra days, hoping for a miracle – a miracle that, it was soon clear, wasn't likely to happen. Two days into his stay, my agent explained that we were going to have to sue the team for my money, and suing the team wouldn't exactly endear me to that team.
If avrio ever arrived, it wasn't going to be soon.
It was time to go home.
And it was time to tell Demetra.
The beach in Athens isn't beautiful. It's rocky and a little scuzzy; I learned while I lived there that only in the mid- 1970s did someone decide that pumping the city's raw sewage directly into the Aegean wasn't a good idea. But still, it's as good a place as any in Athens for a romantic good-bye stroll. So, after a mediocre lunch, Demetra and I set off, chattering away in our small-vocabularied way.
It took me a mile and a half to get to: "So it looks like this is good-bye, huh?"
I assumed we'd spend the rest of the walk talking about how much fun we'd had in the months we'd been together, figure out how best to stay in touch, and then maybe, just maybe, I would be able to steer this conversation toward us going back to my apartment for one, last hedonistic night.
That's right, I was thinking about sex when Demetra said, "What?" Maybe she'd misunderstood. It happened about 80% of the time.
"The team isn't going to pay me. So I have to go home."
I pointed out at the sea, like 'home' was on the island of Crete.
"So?"
"Uhhh, so," I stammered. "I leave on Monday."
"So?"
Why did she keep saying 'so'?
"Um, so, we need to, er, break up."
And that's when she broke down. Like, started crying, obviously, but also falling onto me like an Italian woman who's just learned that her eldest son has died in a hail of Allied gunfire.
A part of me was flattered, that I meant so much to this lovely Greek rhythmic gymnast with the best name of anyone I'd ever dated, or will ever date. Another part of me was disappointed; I didn't know much about women, Greek or otherwise, but I did know that hysteria is not usually a precursor to sex.
Most of me, however, was mortified. It was a Saturday afternoon and it was mid-May after a winter that had brought a rare snowstorm to Athens. There were people everywhere. And what that meant was that I spent the next hour half-dragging, half-carrying to my car a nineteen-year-old Greek girl who, every five steps, would be overcome by paroxysms of grief or despair or confusion, while simultaneously apologizing with my eyes to Greek person after Greek person, each of whom must have assumed that I'd just told my girlfriend that not only was I not going to stick around for the kid, we were going for the abortion RIGHT THE FUCK NOW.
Eventually, I got Demetra back to my car. I drove her to the neighborhood where her family lived and, after another hour of outlining why our relationship was doomed, we had one last kiss and she got out of my car.
Two blocks from her house, naturally.
Back in my parents' basement, where the memory of Demetra's attempted handjob was becoming less unpleasant with each passing day, I used the dial-up modem to make increasingly frequent checks of my bank account, hoping the money the Greeks owed me would appear. By mid-summer, when I went off to the NBA's summer league for the second time, I'd seen no transfers.
But I had hope. My agent said the lawsuit had commenced. It would only be a matter of time, he said. I played well enough at summer league to warrant a training camp invite from the NBA's Atlanta Hawks, who told me they wanted me to report in early September so I could spend a few weeks working out with the team before camp started. I wasn't overjoyed by the prospect of going to another training camp without a contract. But one look around my parents' basement reminded me that I didn't have many other options.
I got ready to leave for Atlanta.
Then the general manager from Panionios called. I assumed he wanted some bank account info, so the team could send over that sweet cash.
I rubbed my hands together, Daddy Warbucks-style. "When will you come back?" the general manager asked. Um, what?
This was the offer he made: if I returned to Athens, the team would wire $20,000 of the $53,000 they owed me. The remaining $33,000 would be spread out over the life of the coming year's payments.
"That's one big avrio," I said.
The general manager laughed at my in-joke. Then he said the magic words, his voice low and syrupy.
"Trust me, Paul."
I'd like to say that I hung up immediately. But the truth is that I almost went for it. As strange as my year there had been, Greece was a reassuring constant in the equation representing my basketball career. The Atlanta Hawks, on the other hand, were an ugly, intimidating variable – an x that still needed to be plucked from an unholy polynomial. I didn't have a spot on the team; I'd be fighting for practice time again, just like the year before in camp with the Lakers.
There was one other factor at work: the Greeks' preternatural capacity for salesmanship. There was something about the people – maybe it was their accent, maybe it was their history – that made me want to trust them, despite the fact that I'd spent the year getting burned by that trust.
But then I recalled the half-weight envelopes, the stocking caps, and my breakup with Demetra, which had been predicated on the idea that I had to move forward if I was going to have the career I wanted.
"OK," I said. "How about you wire that $53,000, and then we'll talk?"
He refused. And I hung up.
We won the lawsuit my agent helped file. The team appealed our win. We won the appeal. And then, after months and months of misdirection and subterfuge and outright lies, the management at Panionios relented and- Just kidding.
Because enough teams were in debt, and because so many teams were being sued by players like me, the Greek sports commission made a deal with the teams: they could declare bankruptcy, re-commence operation under different names (my team "changed" its name by adding the year of the team's founding) and their debts would be forgiven, under one oh-so-onerous condition: they had to promise they'd never do it again.
Seven years later, the Greek economy fell to pieces, nearly taking Europe and those too-small Euros with it. In the Greek government's negotiations for a bailout, it arranged for a "haircut" of its debts. Instead of owing its creditors the full amount of their loans, the government agreed to a deal that allowed their responsibility to be slashed by a significant percentage. Specifically, 50%.
I was not surprised by the amount.
You can buy Stories I Tell On Dates by Paul Shirley on Amazon.
To leave a comment, you will need to
Sign in or create an account
if you already have an account. Typed comments will be lost if you are not signed in.