All the top NBA podcasts compiled here on a daily basis so you don't have to look for them. Enjoy!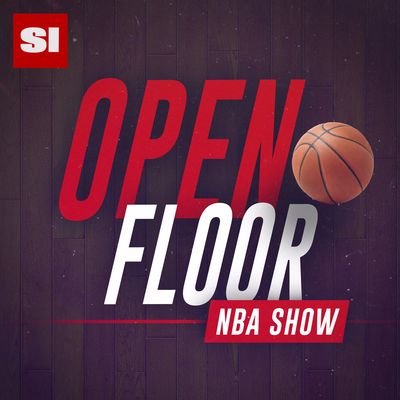 August 08 03:01 AM
On today's show Andrew Sharp and Ben Golliver begin by recapping Ben's internal monologue after a few offseason weeks full of mindfulness, World War 2, and top 100 phone calls with Rob Mahoney. Then they discuss the recent release of the season win over/unders in Vegas, including three numbers that made people mad (Blazers, Spurs, Pacers), two stone cold bet your mortgage locks (Celtics, Sixers) and a requisite check-in with the Lakers and Warriors …
August 08 12:45 AM
Listen to Locked on NBA episodes free, on demand. John Wall is upset he not talked about as a top 5 PG, but is he? John Karalis (@RedsArmy_John) & Jake Madison (@NOLAJake) discuss that, Vegas over/unders for NBA win totals, and what we hope to see when the Christmas Day games are announced on WednesdayLearn more about your ad choices. Visit megaphone.fm/adchoices. Listen to over 65,000+ radio shows, podcasts and live radio stations for free on your iPhone, iPad, Android and PC …

August 07 08:16 PM
We're back live on Saturday! There will be a huge announcement. Just an enormous announcement. No sarcasm. Until then, the final Ricky Rebroadcast comes from October 14, 2015, when we interviewed Nik Stauskas.