What's the buzz on Twitter?

Ben Golliver
@
BenGolliver
Clippers' Kawhi Leonard in a hoodie that said "Clip gang or don't bang" on the front with a picture of Paul George and Marcus Morris flexing after Leonard's playoff dunk on Mavericks' Maxi Kleber on the back
pic.twitter.com/2iEOjpJany
–
4:01 PM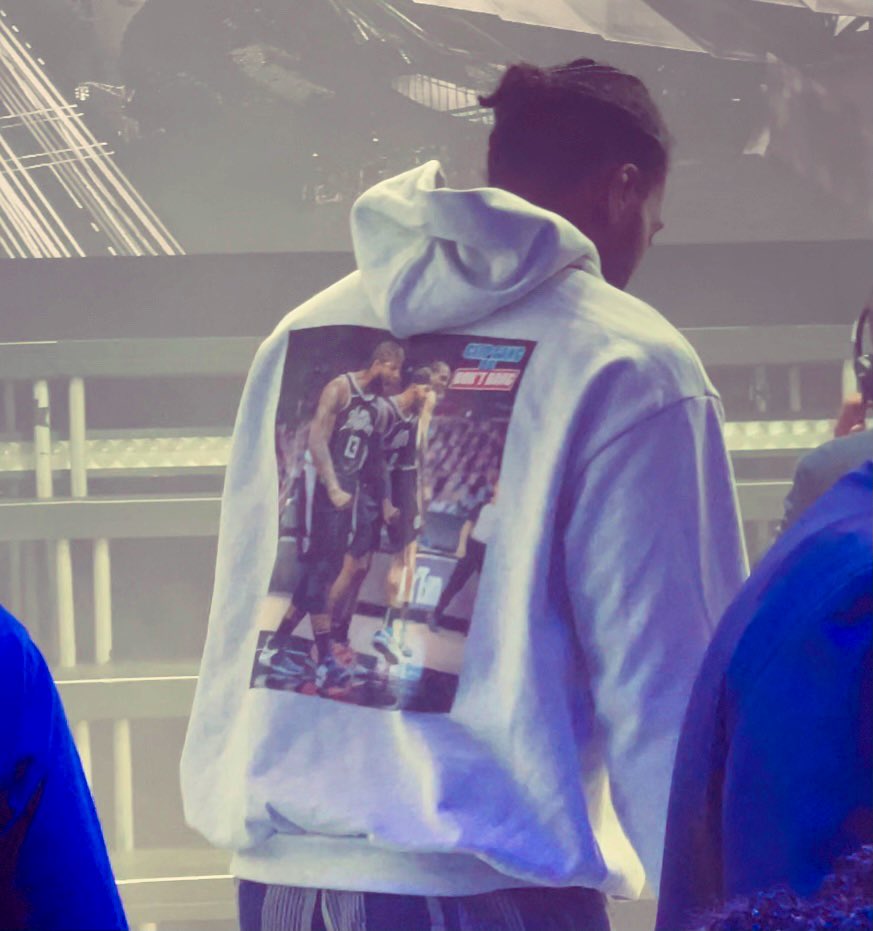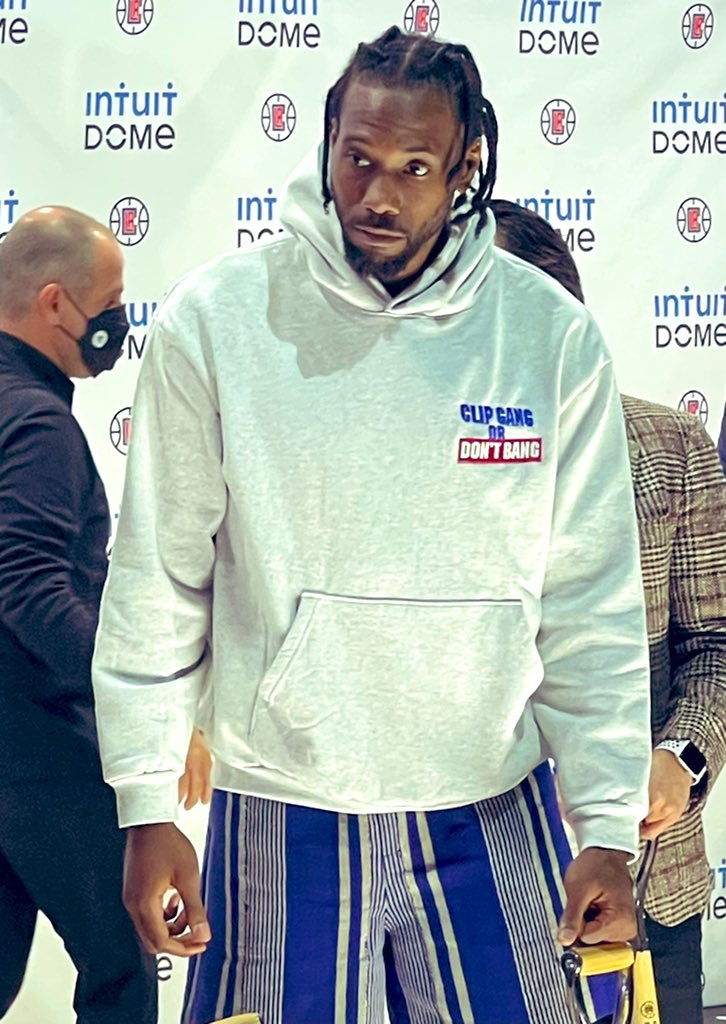 Ben Golliver
@
BenGolliver
Clippers stars Kawhi Leonard & Paul George, owner Steve Ballmer and coach Tyronn Lue at the Intuit Dome groundbreaking ceremony in Inglewood
pic.twitter.com/I5oRDwBuAp
–
1:18 PM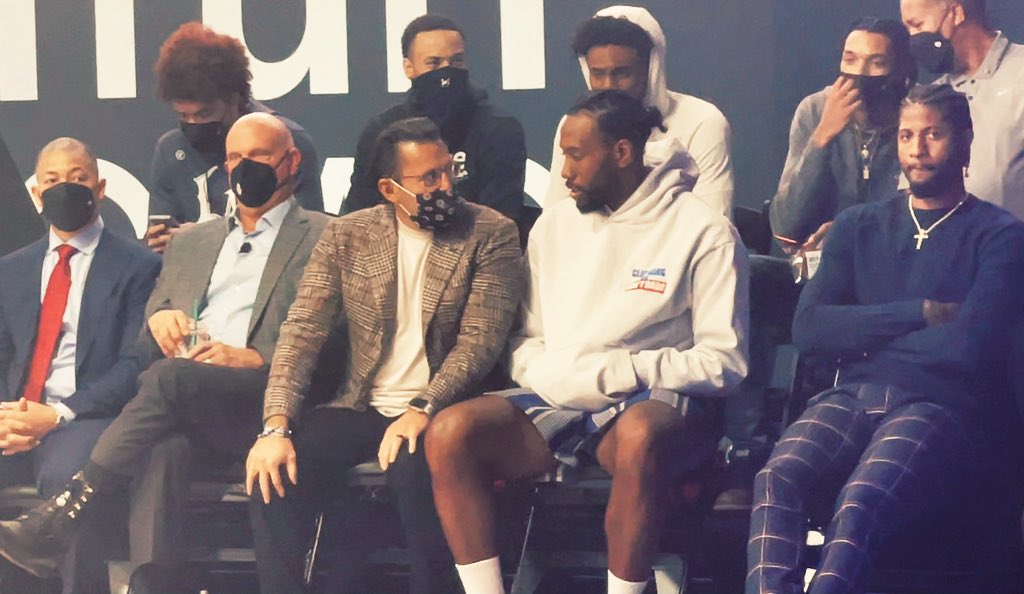 Mirjam Swanson
@
MirjamSwanson
Kawhi, PG and several teammates are now in the tent, sitting baseline on this mini court.
pic.twitter.com/3imed4yeN7
–
1:14 PM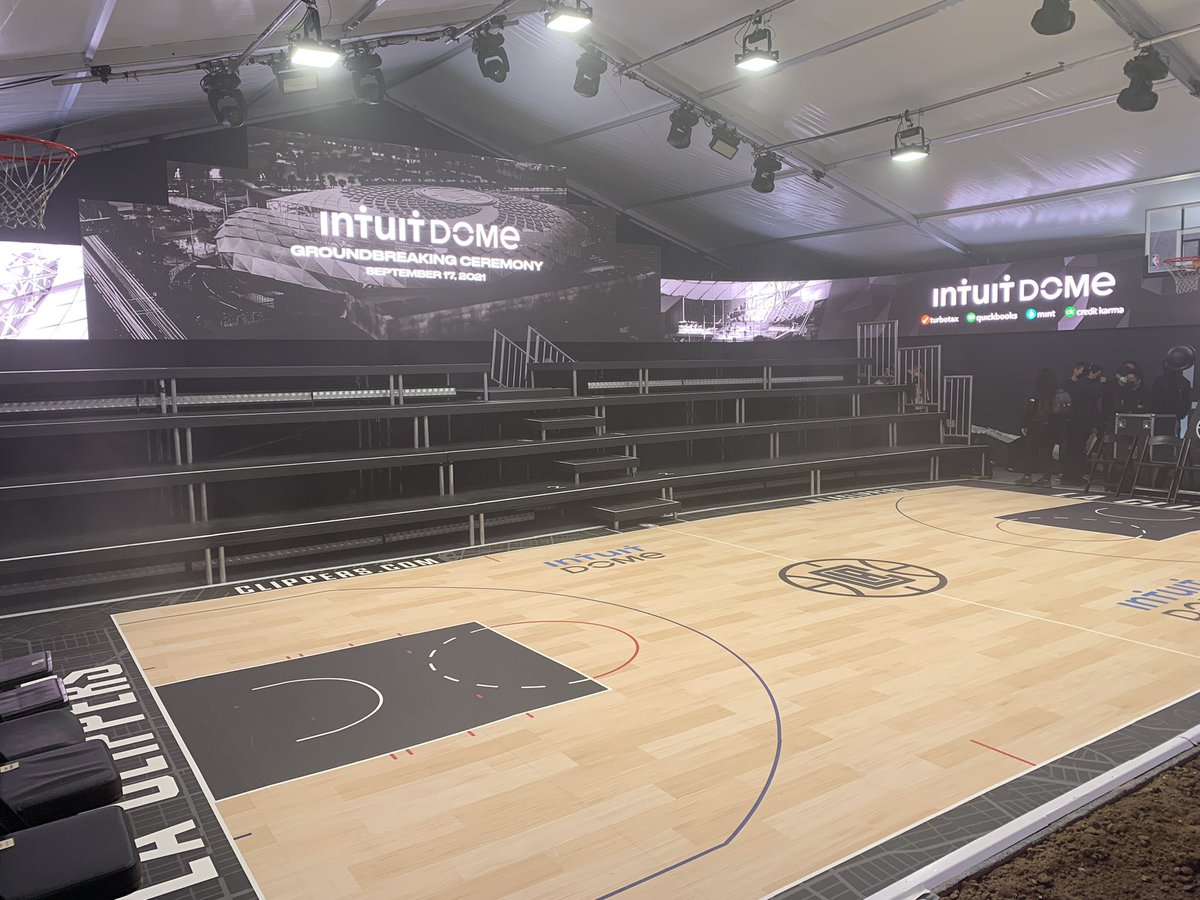 Mark Medina
@
MarkG_Medina
The Clippers break ground today on the Intuit Dome in Inglewood & will open for 2024-25 season. My chat with Clippers owner Steve Ballmer having his own arena, if the Clippers can win an NBA title at Staples Center & if Kawhi Leonard will play this season
bit.ly/3AxHDc1
–
8:04 AM

Ballmer admits he has often thought of what could've been if Leonard hadn't gotten hurt. "It was painful," Ballmer said. "Painful for Kawhi, painful for our team, painful for me and, most importantly, painful for our fans. But yeah, we gave it a go. We gave it a good go. We managed to push past Utah, even without Kawhi. "I was proud of our guys. We were within a whisker or two of taking care of business in the Western Conference finals, even without Kawhi.
We'll see when we get him back, but we basically have most of the same team back for next year. … I remain optimistic."
-via
ESPN
/ September 17, 2021