What's the buzz on Twitter?
Michael Scotto
@
MikeAScotto
The San Antonio Spurs have waived forward Luka Samanic, team says. Samanic was the 19th overall pick of the 2019 NBA Draft and is owed $2.96 million this season. –
3:47 PM


RJ Marquez
@
KSATRJ
BREAKING: Spurs have waived Luka Samanic. The Croatian forward was selected by SA with 19th pick of 2019 Draft. He played two seasons for Spurs, averaging 3.8 points and 2.2 rebounds in 9.9 minutes over 36 games. Spurs training camp roster is now at 17 players.
#KSATsports
pic.twitter.com/QHwZa20Wsh
–
3:39 PM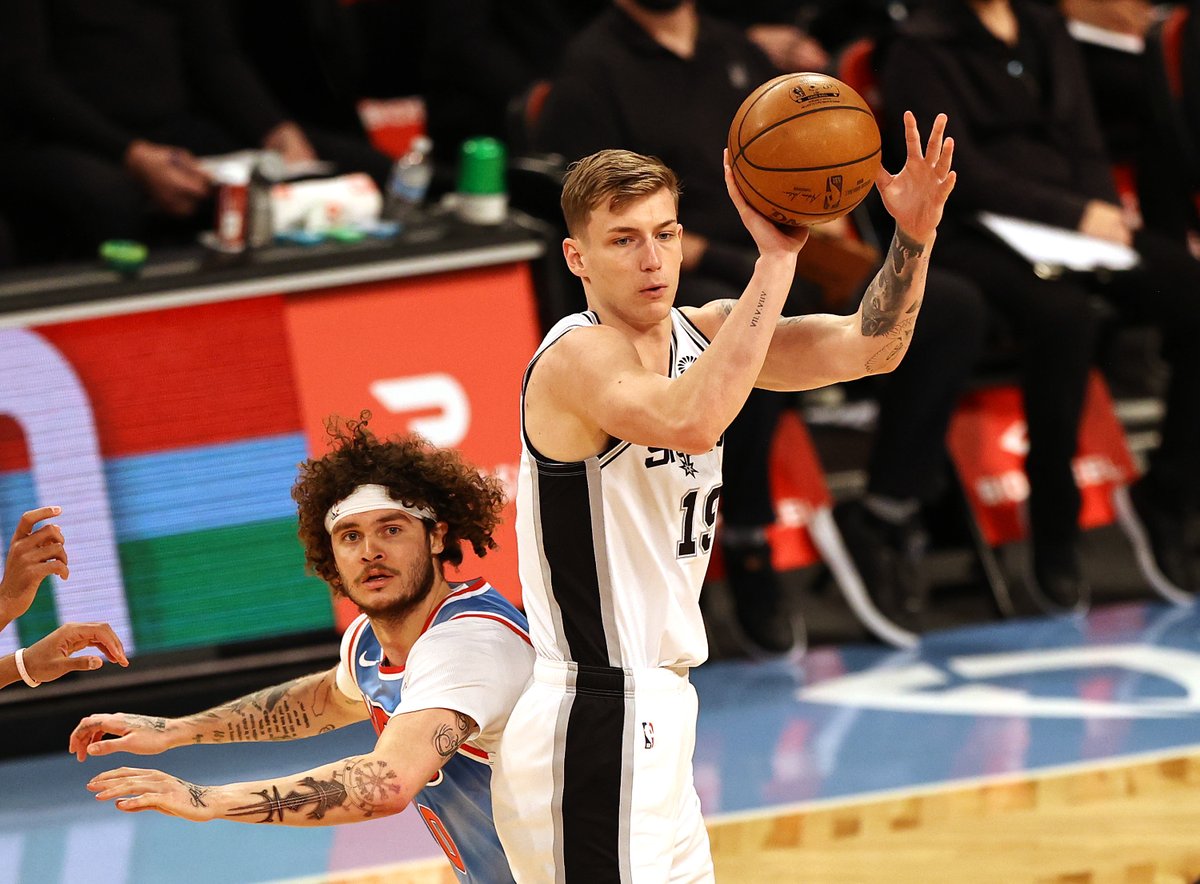 Marc Stein
@
TheSteinLine
The Spurs say they have waived Luka Samanic.
More NBA from me:
marcstein.Substack.com
pic.twitter.com/Q8DcARxEHg
–
3:39 PM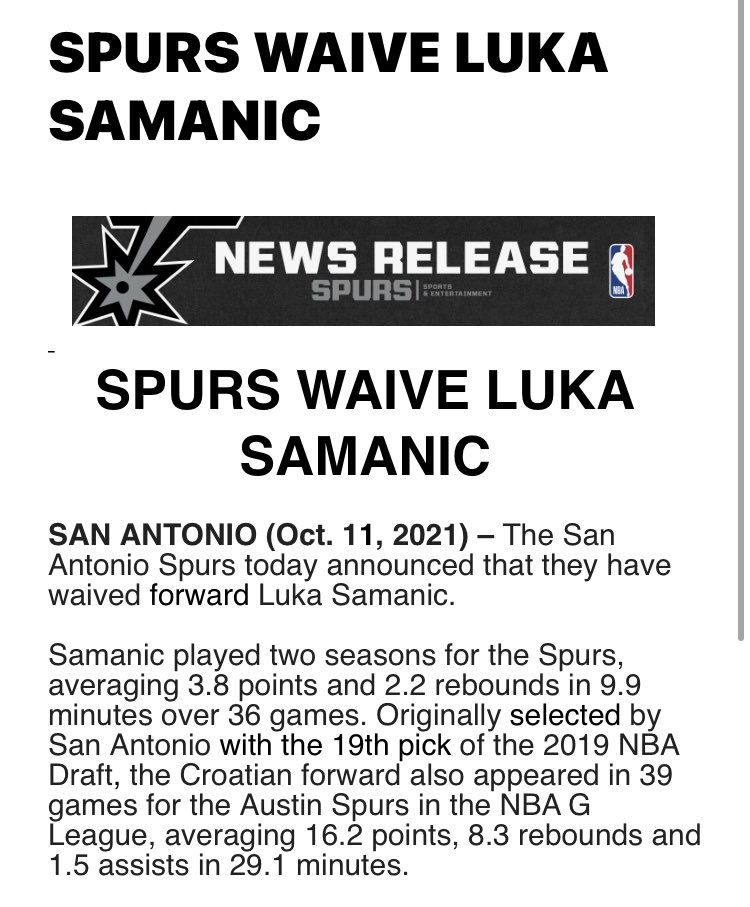 To leave a comment, you will need to
Sign in or create an account
if you already have an account. Typed comments will be lost if you are not signed in.