What's the buzz on Twitter?

Ajayi Browne
@
ajayibrowne
Karl-Anthony Towns is getting frustrated with the Nets' defense. He keeps resorting to that stiff arm in the post. –
9:06 PM
Christopher Hine
@
ChristopherHine
Karl-Anthony Towns played the entire first quarter. Gearing up to do that in the regular season, I'm guessing. I seem to recall him saying last year he liked playing the whole first. –
8:06 PM
Kristian Winfield
@
Krisplashed
Tapping in from Barclays Center, where Nets-Timberwolves tips in ~ 10 minutes. First it was Joel Embiid & Andre Drummond. Tonight, it's Karl-Anthony Towns who the Nets have to stop. Nets have traditionally struggled to check stretch 5s. Nic Claxton gets a crack at it tonight. –
7:27 PM

NBA Math
@
NBA_Math
2021-22 preseason
#CrystalBasketball
for the Minnesota Timberwolves:
5. Jaden McDaniels: 4.5 (1.12 up)
4. Malik Beasley: 5.67 (0.21 up)
3. D'Angelo Russell: 6.0 (0.08 down)
2. Anthony Edwards: 6.22 (0.79 up)
1. Karl-Anthony Towns: 9.67 (0.75 up)
nbamath.com/crystalbasketb…
pic.twitter.com/VUm200qPCX
–
10:00 AM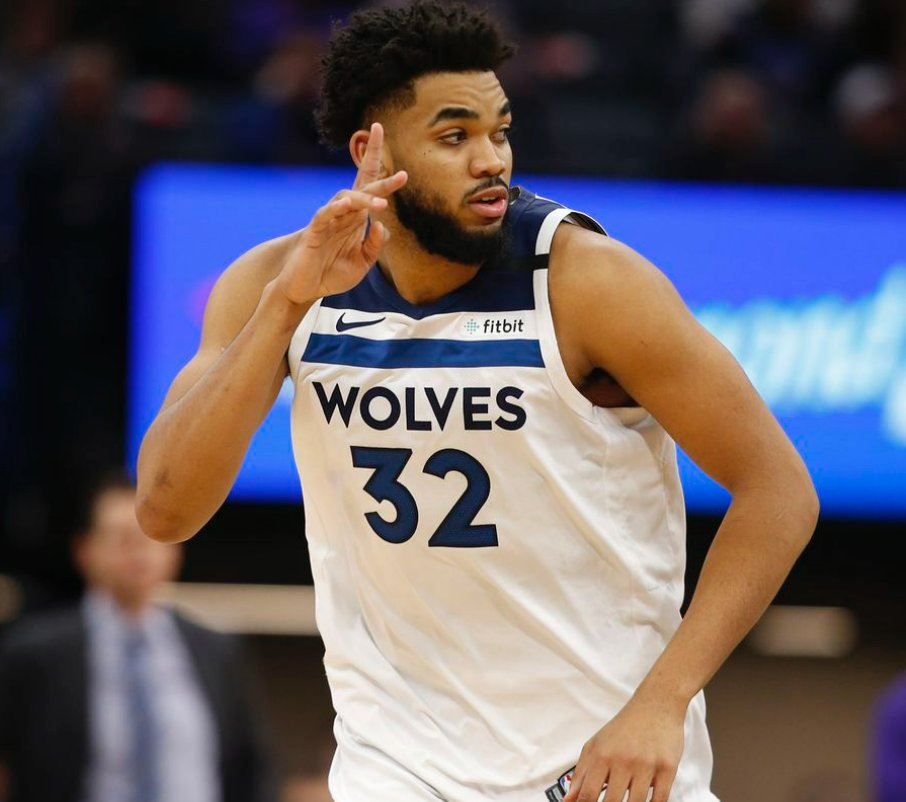 The Crossover spoke with scouts from around the league in advance of the 2021–2022 season. Minnesota Timberwolves – "I still think they have a lot of questions. New ownership group coming, I think that adds another layer of questions: what's going to happen there, what's going to happen with the players if they don't get off to a good start.
You can hear Towns name on the trade block."
-via
Sports Illustrated
/ October 15, 2021