What's the buzz on Twitter?


Brad Townsend
@
townbrad
Mavs waive 3 players, including former No. 31 pick Tyrell Terry.
pic.twitter.com/IM9xLbSAWY
–
10:51 PM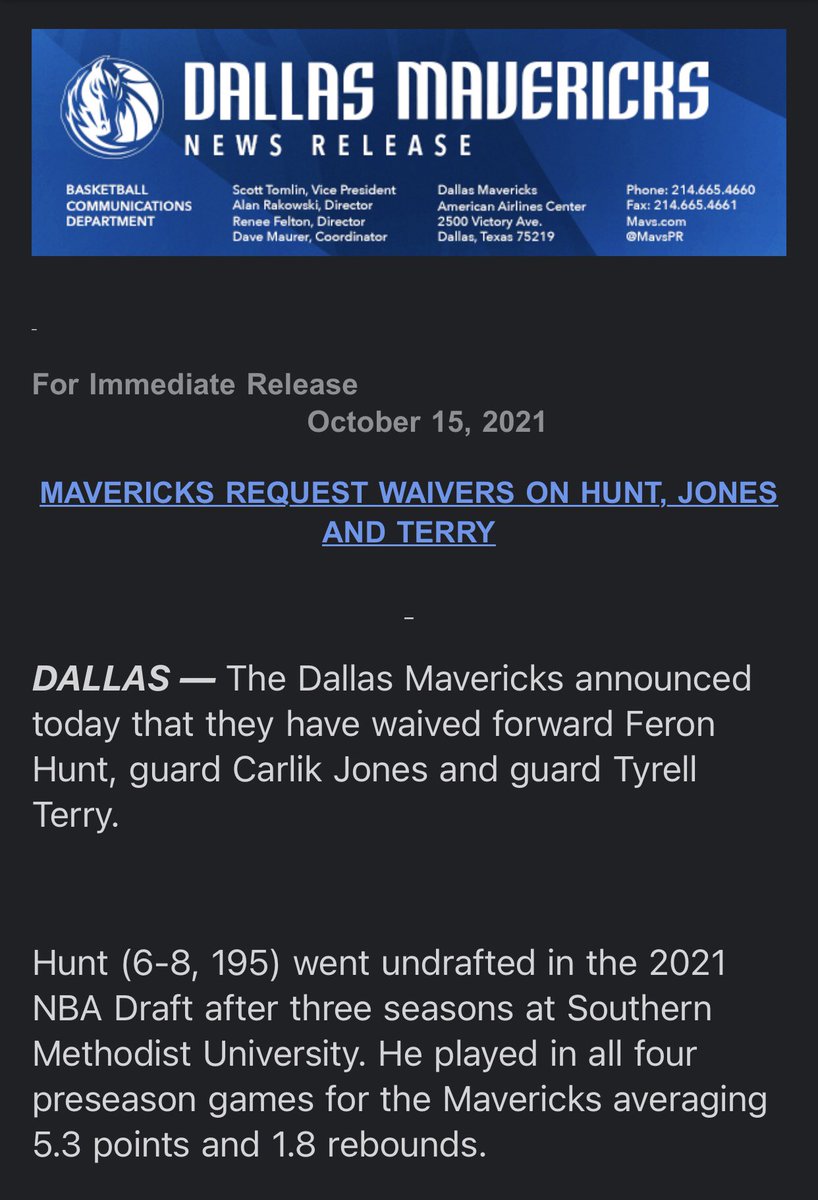 Tim MacMahon
@
espn_macmahon
Tyrell Terry, the No. 31 pick of the 2020 draft, was among the Mavs' final cuts. Terry is guaranteed $1.5M this season and $1.8M next season. –
10:33 PM


Keith Smith
@
KeithSmithNBA
The Dallas Mavericks have waived Tyrell Terry. That comes with dead money on the cap this season and next for the Mavs.
21-22: $1,517,981
22-23: $1,782,621 –
10:26 PM

Eddie Sefko
@
ESefko
The Mavericks have requested waivers on Tyrell Terry, Feron Hunt and Carlik Jones. Won't be long without jobs for any of them, I suspect. –
10:25 PM


Callie Caplan
@
CallieCaplan
Per the Mavs' media game notes for tomorrow night vs. Bucks:
Luka, KP and THJ will all sit out the preseason finale for rest.
Reggie Bullock and Tyrell Terry remain away from the team for personal reasons.
Probable starters: Brunson, Green, DFS, Kleber, Powell –
3:24 PM