What's the buzz on Twitter?

Dane Moore
@
DaneMooreNBA
Josh Okogie was the No. 20 pick in 2018, and did not reach a contract extension before today's deadline.
11 players from that class signed extensions — including Kevin Huerter for $16.25M per + Grayson Allen for $10M per. Okogie will now be a restricted free agent this summer.
pic.twitter.com/5VcdHYQEeq
–
7:25 PM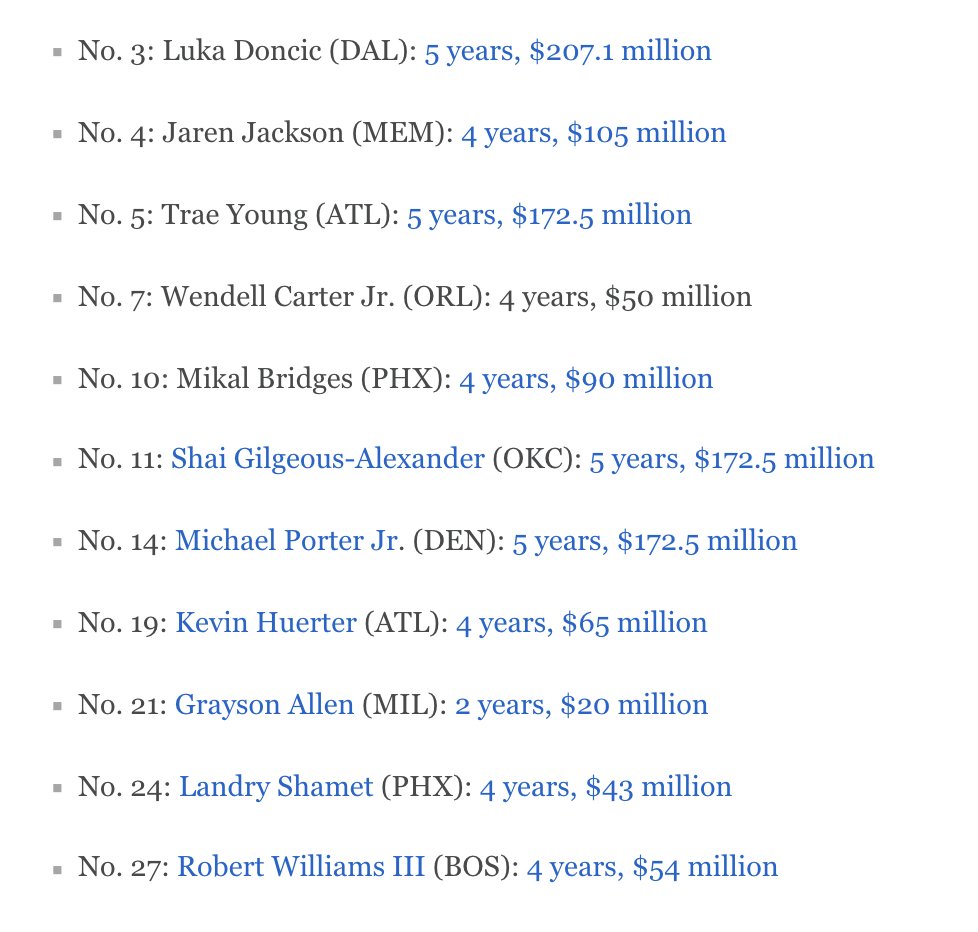 Keith Smith
@
KeithSmithNBA
Around MLE money for Grayson Allen in that extension with the Bucks. That's some protection in case they can't get a deal done with Donte DiVincenzo. –
5:14 PM

Adrian Wojnarowski
@
wojespn
Milwaukee Bucks guard Grayson Allen has agreed on a two-year, $20 million rookie extension, his agent Mitch Nathan of
@CAA_Basketball
tells ESPN. Allen arrived with the defending champions in a trade this summer. He was the 21st pick in the 2018 NBA Draft. –
5:11 PM

Eric Nehm
@
eric_nehm
Enjoying Giannis Antetokounmpo letting Grayson Allen know exactly how the inverted pick-and-roll for a shooter works in Milwaukee.
In short, if Antetokounmpo passes it to you, you shoot it.
Kyle Korver and Bryn Forbes quickly took to that assignment when with the Bucks. –
8:43 PM
Jim Owczarski
@
JimOwczarski
With Khris Middleton out (personal) the
#Bucks
will slide Jordan Nwora into the starting lineup with Giannis Antetokounmpo, Brook Lopez, Grayson Allen and Jrue Holiday. –
7:47 PM