What's the buzz on Twitter?
RJ Marquez
@
KSATRJ
Spurs have waived veteran forward Al-Farouq Aminu.
Aminu appeared in one preseason game with SA and was originally acquired on Aug. 11 in a trade with Chicago that involved DeRozan. Spurs roster is at 16, but they get to league mandate (15) w/Wieskamp on 2-way deal .
#KSATsports
pic.twitter.com/DSgzOW9ufr
–
2:40 PM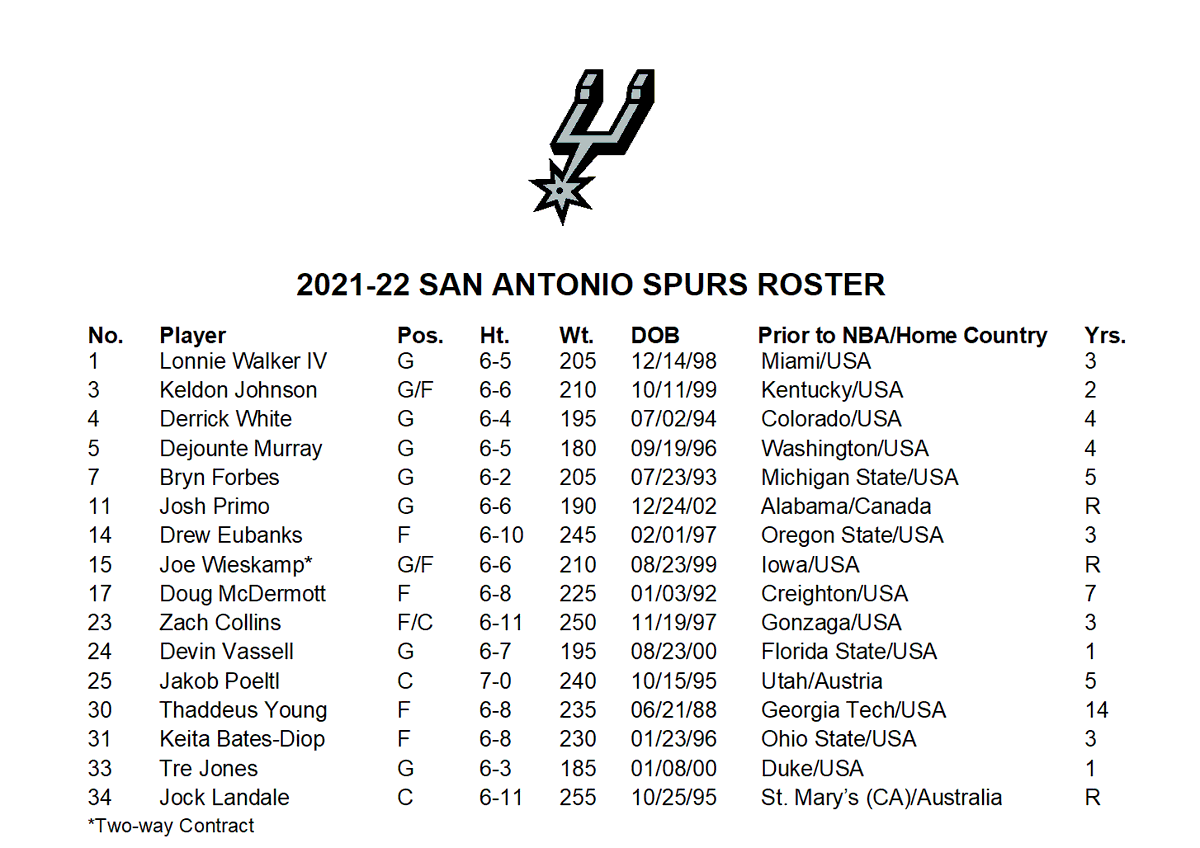 Tom Orsborn
@
tom_orsborn
Spurs confirm in a press release they have waived Al Farouq Aminu to finalize their roster with 15 players on guaranteed contracts. With rookie Joe Wieskamp, who is on a two-way deal, they have a total of 16. –
1:32 PM



Tom Orsborn
@
tom_orsborn
Walker (quad) has been upgraded from questionable to available for tonight.
Aminu (upper respiratory infection) has been downgraded from available to out. –
6:15 PM