Before their conversations, Billups said he was aware of Lillard's unhappiness with the end of the Blazers' season, and that his superstar might have been entertaining thoughts of asking out of Portland. But he said he never approached their talks as if he was trying to convince Lillard to stay.
"I've never told Dame, or asked him, to stay. Nothing. I've never done that," Billups said.
"I felt like the biggest thing I wanted to do was share the things that were important to me. This is what I am. This is what I'm about. "Then, it's on him to decide: Is it worth it? Or should I punt?"
Source:
Jason Quick @ The Athletic
What's the buzz on Twitter?




David MacKay
@
DavidMacKayNBA
Even though Trail Blazers fans know, it bears repeating – No way in hell a Lillard/Simmons deal is even considered by Portland. Dame's composure is unparalleled. His commitment to the game, unquestioned. The same could not and cannot be said of Simmons – especially after today. –
3:48 PM
Sean Highkin
@
highkin
Damian Lillard on speculation picking up if the team starts slow: "I'll answer that the same way I answered it on media day. I'm not leaving Portland. … It's an easy thing and a popular thing to say but it's not gonna happen."
pic.twitter.com/zJJbSVuX8j
–
3:26 PM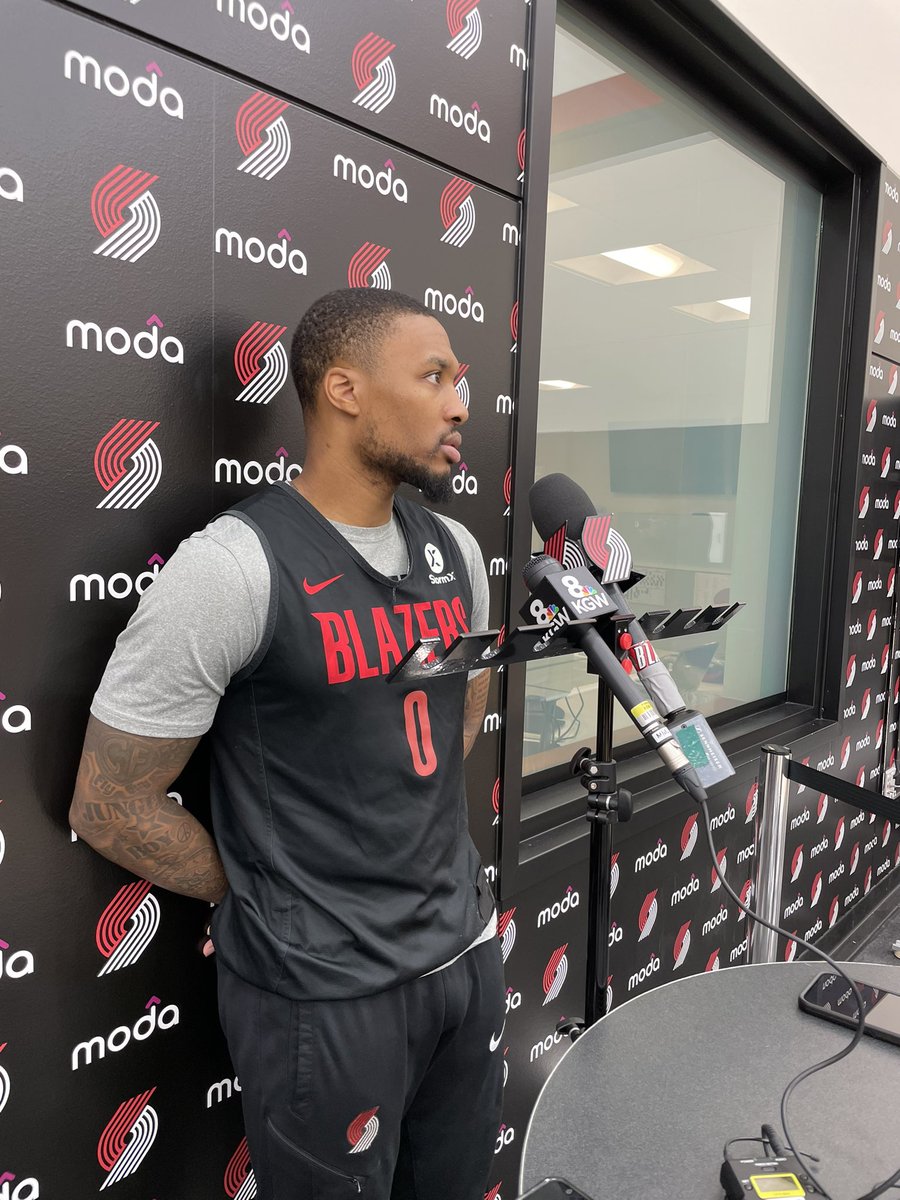 Jeff Goodman
@
GoodmanHoops
ACC Preseason Poll:
1. Duke (47)
2. Florida State (14)
3. North Carolina (5)
4. Virginia (9)
5. Virginia Tech (5)
6. Louisville (1)
7. Syracuse
8. Notre Dame
9. NC St
10. Georgia Tech
11. Clemson
12. Miami
13. Wake Forest
14. Pitt
15. BC –
9:19 AM

Casey Holdahl
@
CHold
Other than Tony Snell, who Billups noted today had a small "setback" with regard to his right foot sprain, it sounds like everyone should be available for Wednesday's season opener vs. Kings. –
4:55 PM