Bob Pettit: My favorite player to watch is Kevin Durant.
I consider myself a forward. He's such an incredible player but I watch him because that's the position that I played when I was playing basketball. I would not have wanted to have played against him, I know that. I think he would be as effective then as he is now. When the game gets on the line, he's looking to take the shot. In any era, Kevin would have become an outstanding and wonderful player. But you've got all kinds of great players that just leave you in awe and you keep your mouth open when you're watching them. It feels like every team has two, three or four great players on it who you can enjoy watching any night you watch them play.
Source:
Bryan Kalbrosky @ HoopsHype
What's the buzz on Twitter?
Anthony Puccio
@
APOOCH
I'm not gonna speak for Kevin Durant but the guy did just sign a 4-year extension with Brooklyn lol
pic.twitter.com/m4eg4VqtkE
–
3:13 PM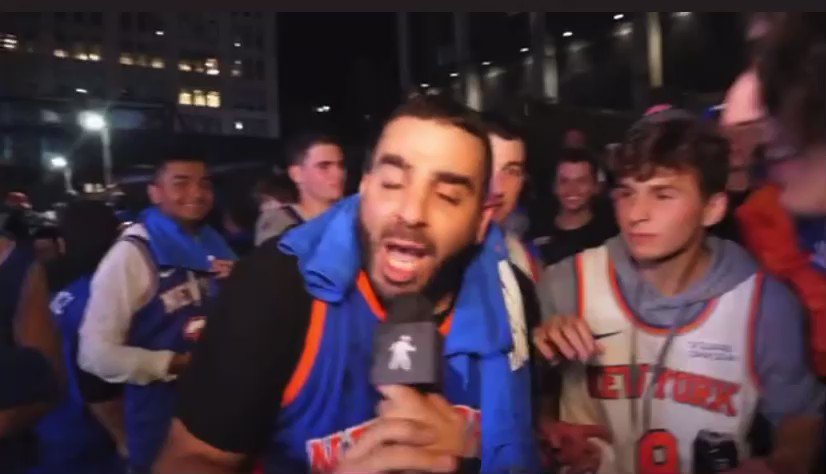 Michael Gallagher
@
MikeSGallagher
Drive leaders from the last two nights:
Malcolm Brogdon – 28 (12 points, 6 assists off drives)
Ja Morant – 26 (18, 4)
Gordon Hayward – 21 (11, 2)
Brandon Ingram – 16 (6, 2)
Bradley Beal – 16 (8, 0)
Kevin Durant – 15 (16, 0)
DeMar DeRozan – 15 (10, 0)
Darius Garland – 15 (4, 3) –
12:10 PM
Justin Kubatko
@
jkubatko
The
@San Antonio Spurs
Joshua Primo is the youngest player to make a 3-pointer in his NBA debut (age in years-days):
18-300 Primo (last night)
18-314 Jonathan Bender (12/10/99)
18-344 Dragan Bender (10/26/16)
18-363 Devin Booker (10/28/15)
19-032 Kevin Durant (10/31/07)
pic.twitter.com/RhEaBQQmwr
–
9:31 AM

When asked to give his best one-on-one players, his list reads of some of the best to ever play the game. "Well, I would think offensively, there are three guys, four, that are basically unstoppable one-on-one," he said. "Michael Jordan is the first one. Kobe [Bryant], KD [Kevin Durant] and Steph [Stephen Curry]." How about the players he wishes he can face in his prime?
"I would like to play in my prime when I was fast enough… for example Zach [LaVine], even though I played against him, would be a great player to match up against," he said. "Donovan Mitchell. He's impressive and impressive set of skills."
-via
Kens5.com
/ October 14, 2021
Sharing his thoughts on the modern-day NBA, Miller, who played 18 seasons with the Pacers, stressed that unlike today, players were not pampered during his time and even injuries didn't stop him from playing basketball.
"I felt guilty when I didn't play, even when I had a sprained ankle and I was able to play at 70, 75 percent, and I knew I could go," Miller said on The Dan Patrick Show. "I felt guilty sitting out.
I knew I could probably still shoot. Would I be able to move laterally on that ankle? Probably not, but I knew if the ball came to me and I was wide open, I still could be able to shoot, and that would help my team. So I felt guilty for not being on the floor. I felt guilty by leaving Dale and Antonio, and Rik Smits out there, so I always wanted to play." -via
Clutch Points
/ October 12, 2021