What's the buzz on Twitter?
Jovan Buha
@
jovanbuha
Lakers' updated injury report: Trevor Ariza, Wayne Ellington, Talen Horton-Tucker and Kendrick Nunn are all listed as out for tomorrow's game against the Suns.
pic.twitter.com/z0dUVkgwD5
–
7:50 PM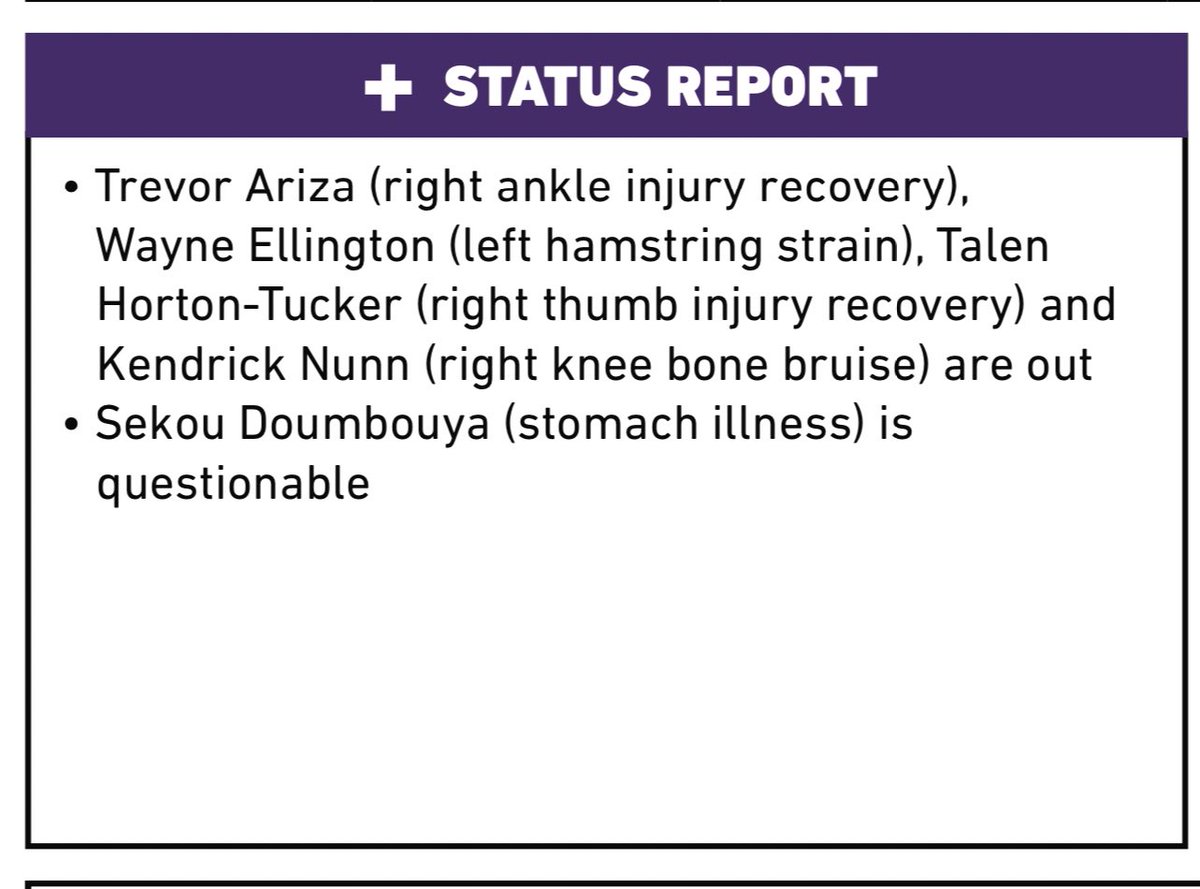 Kellan Olson
@
KellanOlson
Only addition to the Suns' injury report for tomorrow against the Lakers is Landry Shamet, who is probable with right foot soreness.
Still no Trevor Ariza, Wayne Ellington, Talen Horton-Tucker or Kendrick Nunn for LA. –
7:34 PM
Allen Sliwa
@
AllenSliwa
Injury Updates for tomorrow…
-Wayne Ellington still out
-Kendrick Nunn (knee soreness) re-evaluated in 2-3 weeks –
5:10 PM
Dave McMenamin
@
mcten
Frank Vogel says that Kendrick Nunn got a MRI on his knee after developing some soreness which revealed a bone bruise. Vogel says he will be re-evaluated in 2-3 weeks. Wayne Ellington (hamstring) is also out for Friday's game vs. PHX. –
5:09 PM
Brad Turner
@
BA_Turner
Vogel said Nunn and Ellington both still out
pic.twitter.com/1RW63dZKWh
–
5:09 PM