What's the buzz on Twitter?

Lauren Rosen
@
LaurenMRosen
Seth Curry on Georges Niang, who returns to Utah for the first time tonight:
"You need guys like that in the locker room – who keeps the spirits high, keeps guys laughing…
Georges has been a big lift for our locker room, as well as on the floor. We're glad to have him."
pic.twitter.com/1fSS48D4KH
–
2:28 PM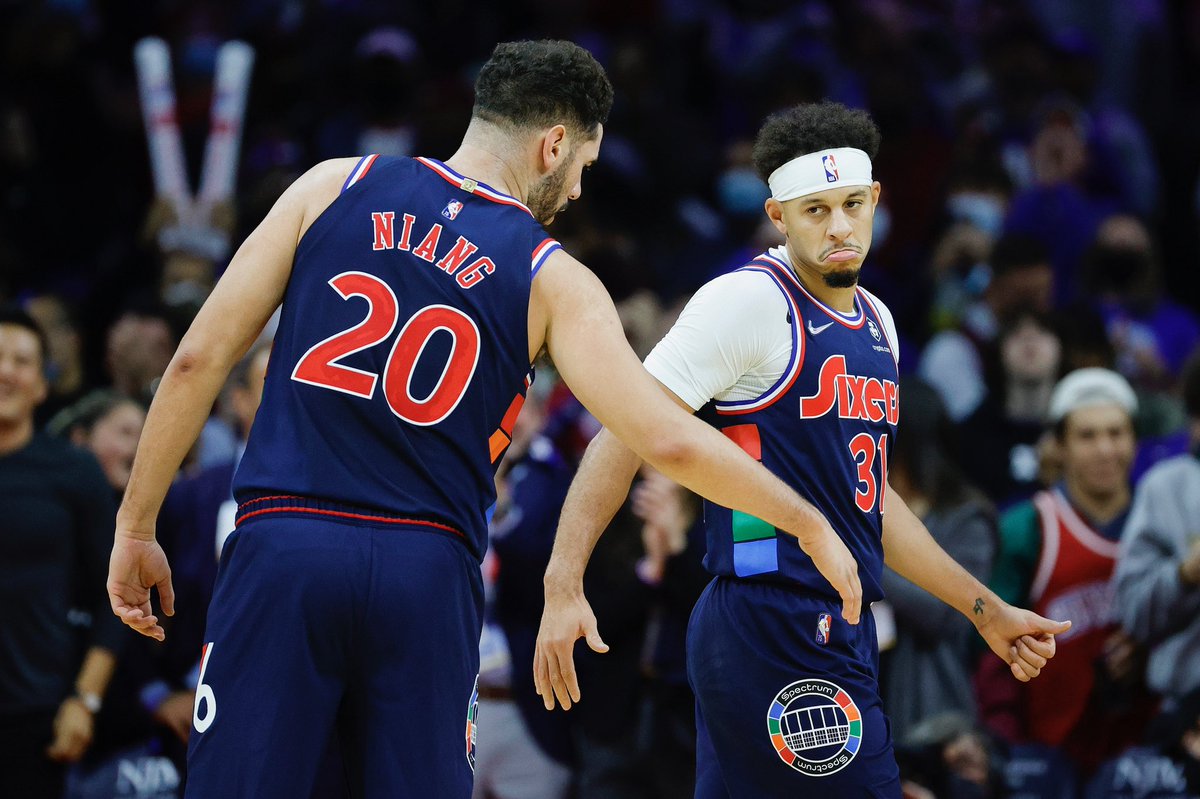 Josh Lewenberg
@
JLew1050
Players shooting at least 50% on 140+ FGA and at least 40% on 50+ 3PA this season: Kevin Durant, Seth Curry, Norman Powell.
Since 2018-19, Norm's hit 49% of his 2060 FGA and 41% of his 917 3PA. Only other players to do that on as many or more attempts: Joe Harris, Towns, Kyrie. –
2:50 PM