What's the buzz on Twitter?
Tony East
@
TEastNBA
Updated the Pacers cap sheet for the Terry Taylor signing, even though it changes no numbers. Other updates:
-Removed the $4.8 million TPE created in the Oladipo-LeVert trade since it expired in late November.
-Updated Wanamaker's cap hold (bad exceling)
pic.twitter.com/MAo8DInP0O
–
4:32 PM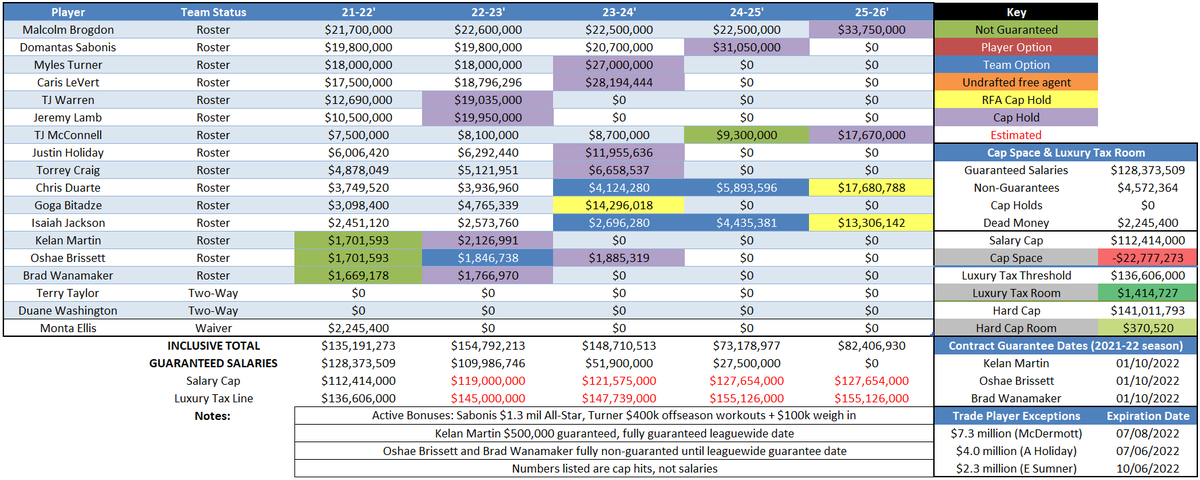 Scott Agness
@
ScottAgness
Terry Taylor, who was in training camp with the Pacers, has signed a two-way deal with the team.
He's the leading rebounder in the G League this season, averaging 19.5 points and 12.2 rebounds per game.
To complete this transaction, they waived rookie DeJon Jerrau. –
4:08 PM

Keith Smith
@
KeithSmithNBA
In order for the Indiana Pacers to sign Terry Taylor to a Two-Way, they'll need to waive either DeJon Jarreau or Duane Washington Jr. to free up a spot.
Taylor was with the Pacers during preseason and has been playing great for their G League affiliate the Fort Wayne Mad Ants. –
4:03 PM