What's the buzz on Twitter?

Brandon Rahbar
@
BrandonRahbar
Mamadi Diakite is back.
Mamadi was with the Thunder in the preseason and has been signed to a 10 day contract.
Lots of 10 days being signed this season, but OKC obviously likes Diakite.
pic.twitter.com/oK1s5k9ror
–
4:06 PM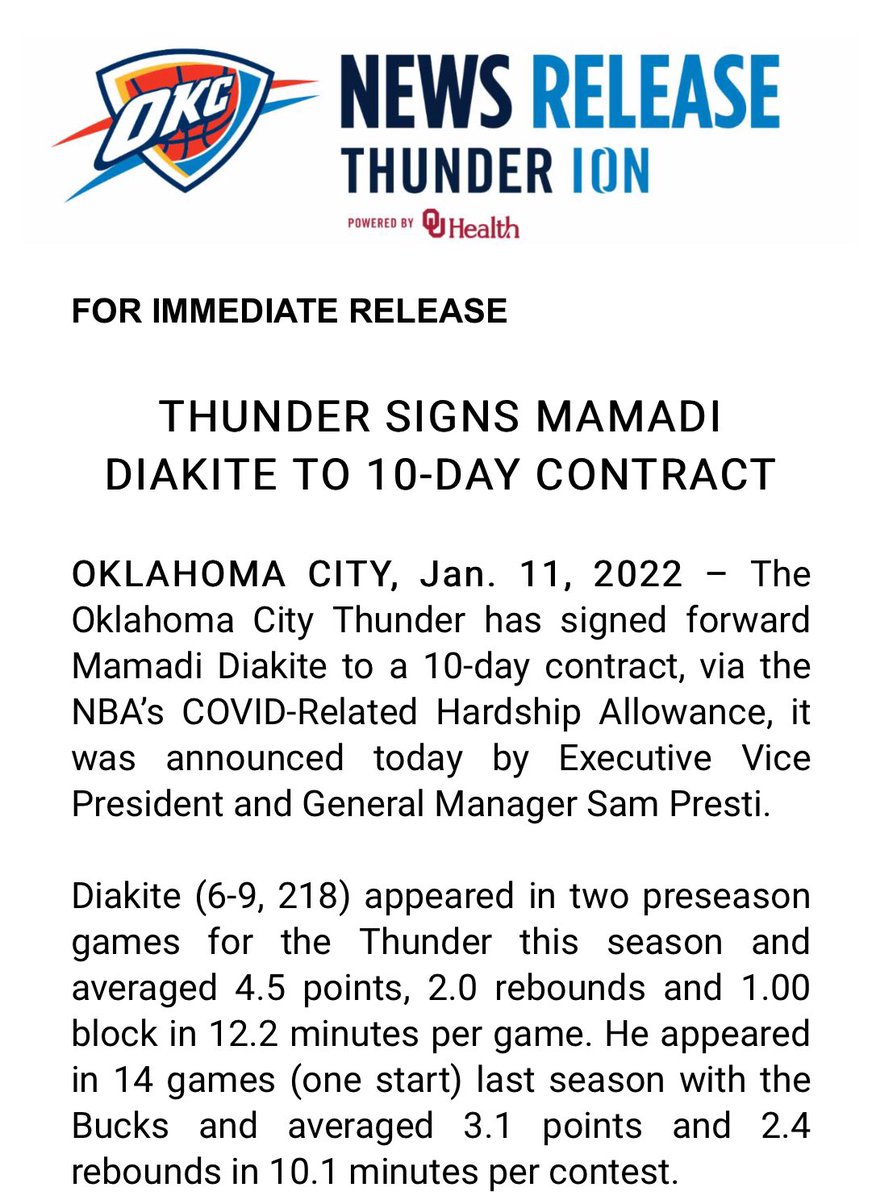 Keith Smith
@
KeithSmithNBA
Good to see Mamadi Diakite get a chance with the Thunder. That was a scary injury he suffered in the preseason and it's good to see him back. –
4:04 PM
Joe Mussatto
@
joe_mussatto
Mamadi Diakite is joining the Thunder on a 10-day deal, per a team release. Diakite was with the Thunder in training camp. –
3:59 PM

To leave a comment, you will need to
Sign in or create an account
if you already have an account. Typed comments will be lost if you are not signed in.