What's the buzz on Twitter?
Mark Followill
@
MFollowill
All Mavs players that have been in health and safety protocols have cleared. Marquese Chriss, who was on a 10-day contract because of the Covid-related hardship allowance, signed a multi-year deal tonight. To create an open roster spot, Willie Cauley-Stein was waived. –
9:14 PM

Marc Stein
@
TheSteinLine
The Mavericks have completed the signing of Marquese Chriss to a two-year deal and made roster room by waiving Willie Cauley-Stein.
More percolating from around the NBA with three weeks and change to go until the Feb. 10 trade deadline can be found here:
https://t.co/3A6WkA2xpL
pic.twitter.com/WNnqkKbjww
–
7:21 PM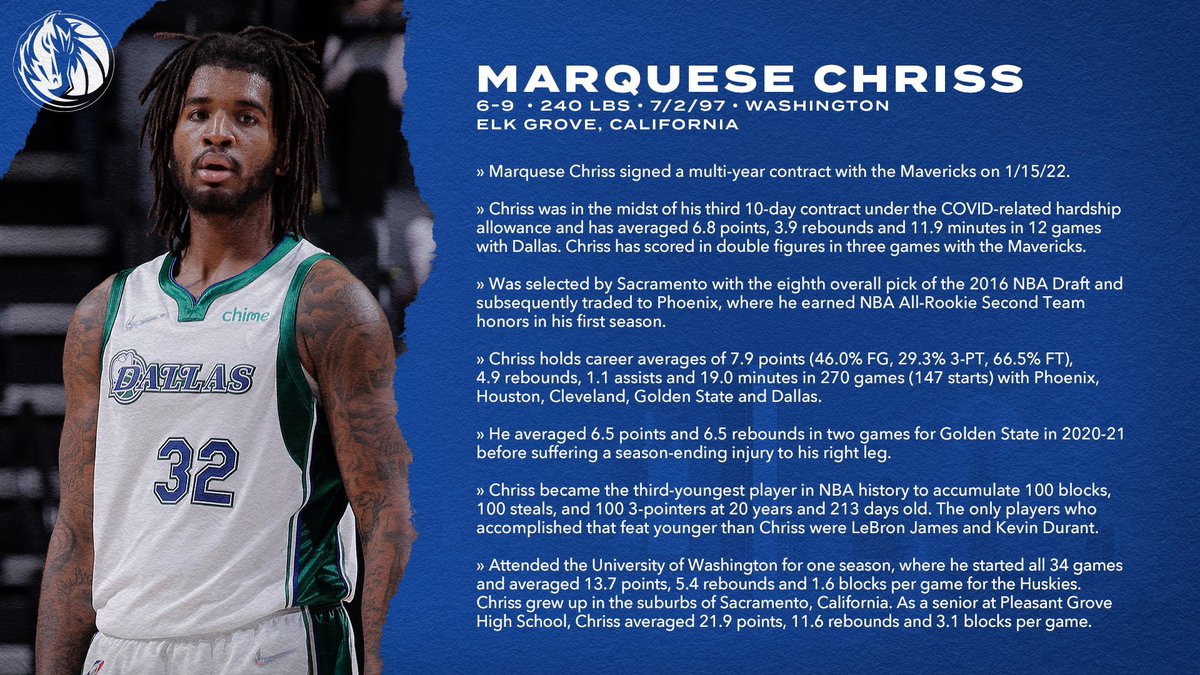 Brad Townsend
@
townbrad
Source confirms reports that Mavs are waiving Willie Cauley-Stein, enabling them to sign Marquese Chriss for the rest of the season and perhaps beyond. Cauley-Stein has missed the majority of this season due to personal reasons. –
5:17 PM

Keith Smith
@
KeithSmithNBA
Dallas will have a $4.1M hit in dead money on their books, unless Willie Cauley-Stein is claimed off waivers. Given Cauley-Stein hasn't played in over a month, that's unlikely.
Marquese Chriss will sign a prorated two-year, veteran minimum deal with approximately $3M. –
5:17 PM