What's the buzz on Twitter?
Paul Garcia
@
PaulGarciaNBA
(1/2) Players who Dejounte Murray guards (green) and players who guard Murray (orange):
pic.twitter.com/rRllfKZIfT
–
3:54 PM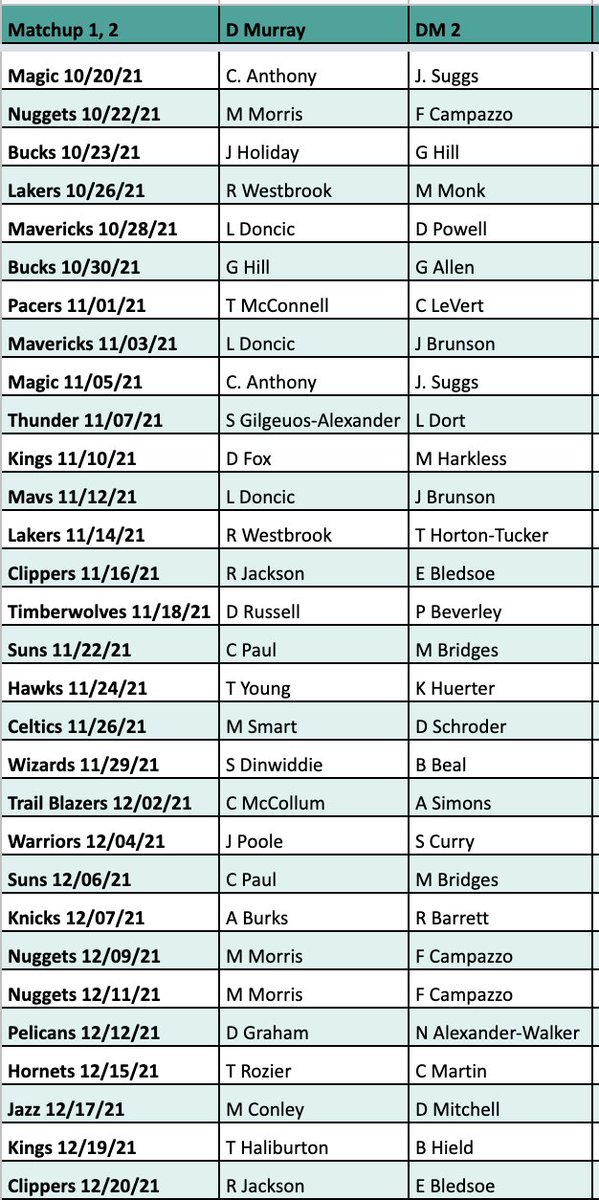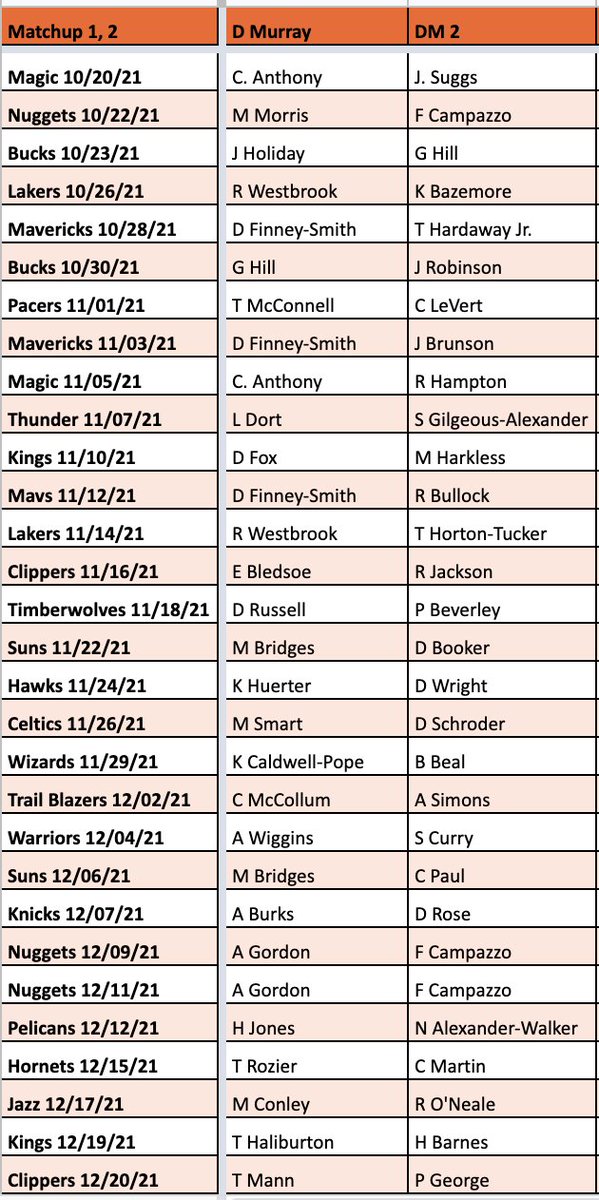 Justin Kubatko
@
jkubatko
James Harden (37/10/11) and Dejounte Murray (25/12/10) each recorded a 25-point triple-double last night.
It's the 15th time opposing players have recorded 25-point triple-doubles.
Eight have occurred in the last five seasons, and three of the last five have involved Harden.
pic.twitter.com/hipJmSReOo
–
11:21 AM
Justin Kubatko
@
jkubatko
Dejounte Murray last night:
✅ 25 PTS
✅ 12 REB
✅ 10 AST
Murray is just the second
@San Antonio Spurs
player to record consecutive triple-doubles since the franchise joined the NBA in 1976.
The other player is David Robinson, who did so twice.
pic.twitter.com/E3tiBtAp2A
–
10:31 AM
Tom Orsborn
@
tom_orsborn
Dejounte Murray delivers a message a hope to the fans:
"It can't storm forever. We've got a bunch of guys who have bought in and are willing to learn. The ball is going to turn over soon, and we will look back at these tough times and we'll smile about it." –
12:15 AM
Paul Garcia
@
PaulGarciaNBA
"I was happy to see them get the love that they deserve. They did a lot for this team, this organization, this community." – Dejounte Murray on the introduction and applause for Patty Mills and LaMarcus Aldridge before the game. –
11:15 PM

StatMuse
@
statmuse
Dejounte Murray joins David Robinson as the only players with consecutive triple-doubles in franchise history.
23/10/14 vs OKC
25/12/10 vs Nets tonight
He has 9 triple-doubles this season, the most in Spurs history.
pic.twitter.com/bjhV39JPX4
–
10:53 PM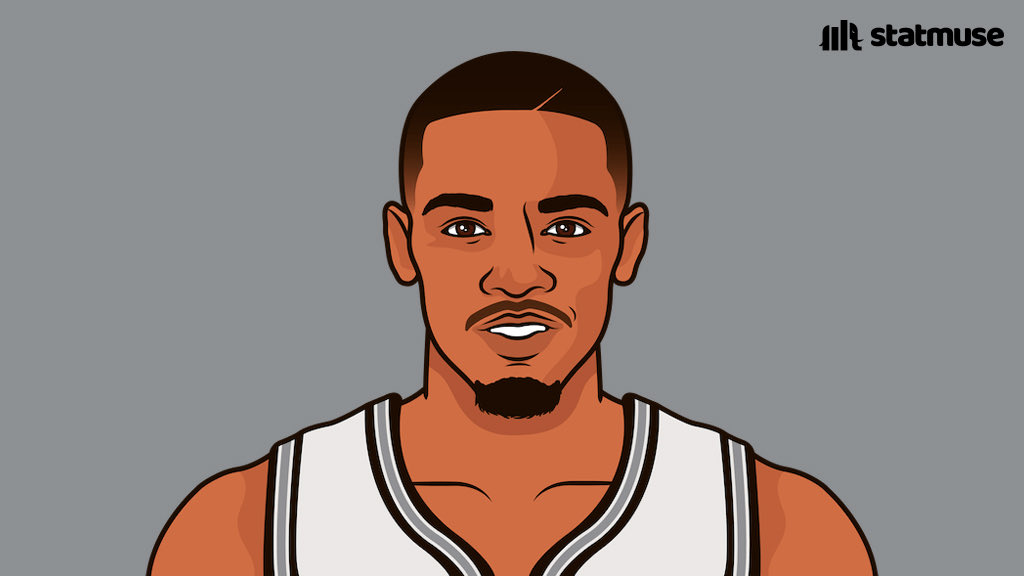 Paul Garcia
@
PaulGarciaNBA
21 point night for Dejounte Murray.
8 points from the FT line
6 points from mid-range
4 paint points
3 points from outside
He also has 11 rebounds and 10 assists
Nets by 9 –
10:34 PM
Paul Garcia
@
PaulGarciaNBA
Keldon Johnson joins Dejounte Murray (13 pts) as the 2nd Spur in double figures scoring.
Keldon's 12 points:
6 points from outside
4 points in the paint
2 points from the FT line
Spurs are up by 9 from the 3PT line. Nets +10 in the paint.
Nets by 2 overall –
9:58 PM
To leave a comment, you will need to
Sign in or create an account
if you already have an account. Typed comments will be lost if you are not signed in.