What's the buzz on Twitter?

Jason Anderson
@
JandersonSacBee
Stockton Kings pick up Quinn Cook.
pic.twitter.com/VKiJu9gdk5
–
1:04 PM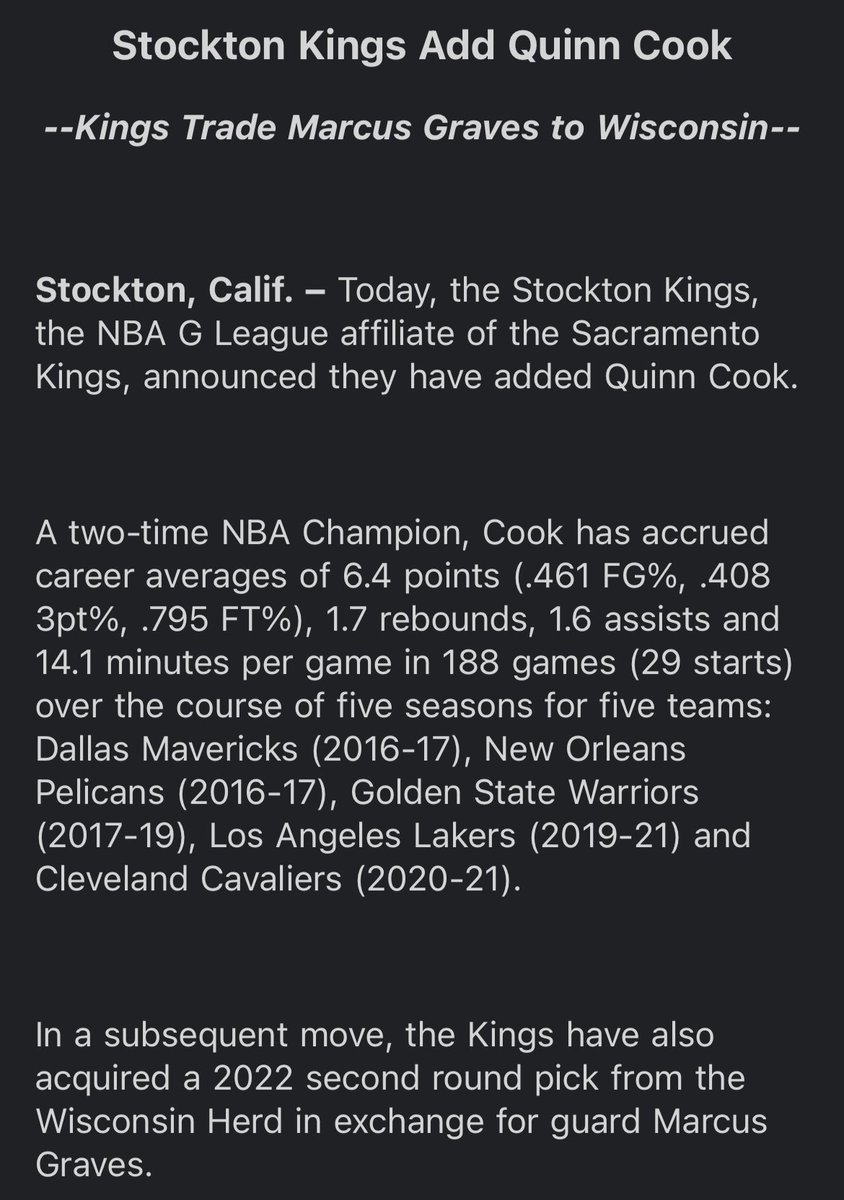 Keith Smith
@
KeithSmithNBA
Former NBAer Quinn Cook has signed with the G League. He's been allocated to the Stockton Kings and was activated today. –
8:13 PM
To leave a comment, you will need to
Sign in or create an account
if you already have an account. Typed comments will be lost if you are not signed in.