What's the buzz on Twitter?
Justin Kubatko
@
jkubatko
📅 On this day in 1987, the
@Chicago Bulls
Michael Jordan scored 61 points in a loss to the Hawks, his third straight 50-point game.
Jordan is one of four players in NBA history to record at least three 50-point games in a row (Wilt Chamberlain, Elgin Baylor, and Kobe Bryant).
pic.twitter.com/f7OFxLnBfS
–
12:01 PM

Sam Quinn
@
SamQuinnCBS
Lakers Twitter needs to start cyber bullying Michael Jordan into taking on Russell Westbrook as part of the GOAT debate.
If LeBron can't fix him, neither can you MJ. If all of us scream this often enough maybe he'll take it personally. –
5:30 PM
Josh Lewenberg
@
JLew1050
VanVleet on Embiid: "He was more back to the basket (in 2019), playing like a 5. Now he's turned into Kevin Durant, Michael Jordan, Kobe, Shaq all put together." –
12:56 PM
Michael Grange
@
michaelgrange
"He used to be play back-to-the-basket, like a five and now he's turned into Kevin Durant, Michael Jordan, Kobe, Shaq, all put together" – Fred VanVleet on Joel Embiid's progress since 2019. –
12:55 PM
Justin Kubatko
@
jkubatko
📅 On this day in 1962, the
@Los Angeles Lakers
Elgin Baylor set an NBA Finals record by scoring 61 points in a 126-121 win over the Celtics.
Baylor became the first player in NBA playoff history to record a 60-point game. Only one other player has since joined him (Michael Jordan, 1986).
pic.twitter.com/juFf9MfbSo
–
12:01 PM

Dan Favale
@
danfavale
michael jordan's teams are now 0-2 in the play-in tourney.
lebron's teams are undefeated in the play-in tourney.
makes you think. –
9:30 PM
Duane Rankin
@
DuaneRankin
#Suns partner with Native Broadcast Enterprise radio stations to air #NBAPlayoffs in Navajo language in a reprise from 1993 Playoffs when Phoenix reached #NBAFinals before losing to Michael Jordan and three-peat Chicago Bulls.
L.A. Williams on the call.
pic.twitter.com/iXRuhJ5aTd
–
8:58 PM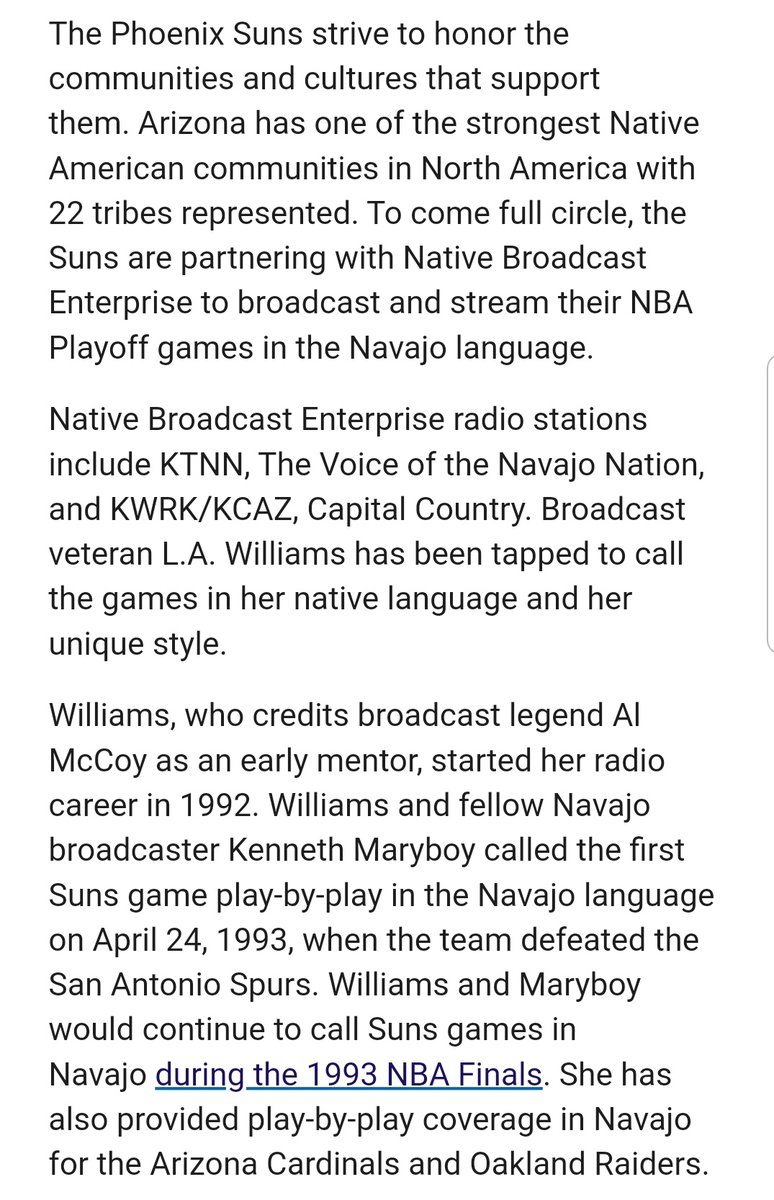 Will Guillory
@
WillGuillory
Here are all rookies in NBA history that reached 130+ steals and 60+ blocks in their first season:
Michael Jordan
Ron Harper
Willie Anderson
David Robinson
Nerlens Noel
Ben Simmons
Herb Jones –
10:59 AM
To be clear, no one thinks Michael Jordan shouldn't be in the hall, which formed in 2005. Its 60 inductees include NFL stars (quarterbacks Gabriel and Jurgensen, tight end Alge Crumpler), Major League Baseball players (Trot Nixon, Sam Bowens, Willie Stargell), professional tennis players (Althea Gibson, Lenny Simpson) and basketball greats (Meadowlark Lemon).  "We really want Michael Jordan to be in," McColl said. "He should be in." He's been invited multiple times through the years, McColl said, but the nonprofit's bylaws dictate that living inductees must attend the induction ceremony in person. 
So far, Jordan hasn't committed to attending an in-person induction ceremony.  "I just think that he's so busy with basketball and his businesses," McColl said. "For whatever reason, he's just not ready yet."
-via
USA Today Sports
/ April 16, 2022
To leave a comment, you will need to
Sign in or create an account
if you already have an account. Typed comments will be lost if you are not signed in.