What's the buzz on Twitter?
Kevin Chouinard
@
KLChouinard
Putting the exit interviews up on @ATLand29 momentarily.
An excerpt from Nate McMillan on Jalen Johnson:
"We're really looking forward to him playing Summer League, getting better, and earning a right to be in that rotation next season."
pic.twitter.com/Ay81zQqerF
–
7:24 PM

Kevin Chouinard
@
KLChouinard
Nate McMillan said that when he was in Seattle in the years when the team exited the playoffs early, the Sonics players would stay in town and work out until June to get the feel for continuing to play through a deep postseason.
pic.twitter.com/7JLYeKLcx1
–
2:00 PM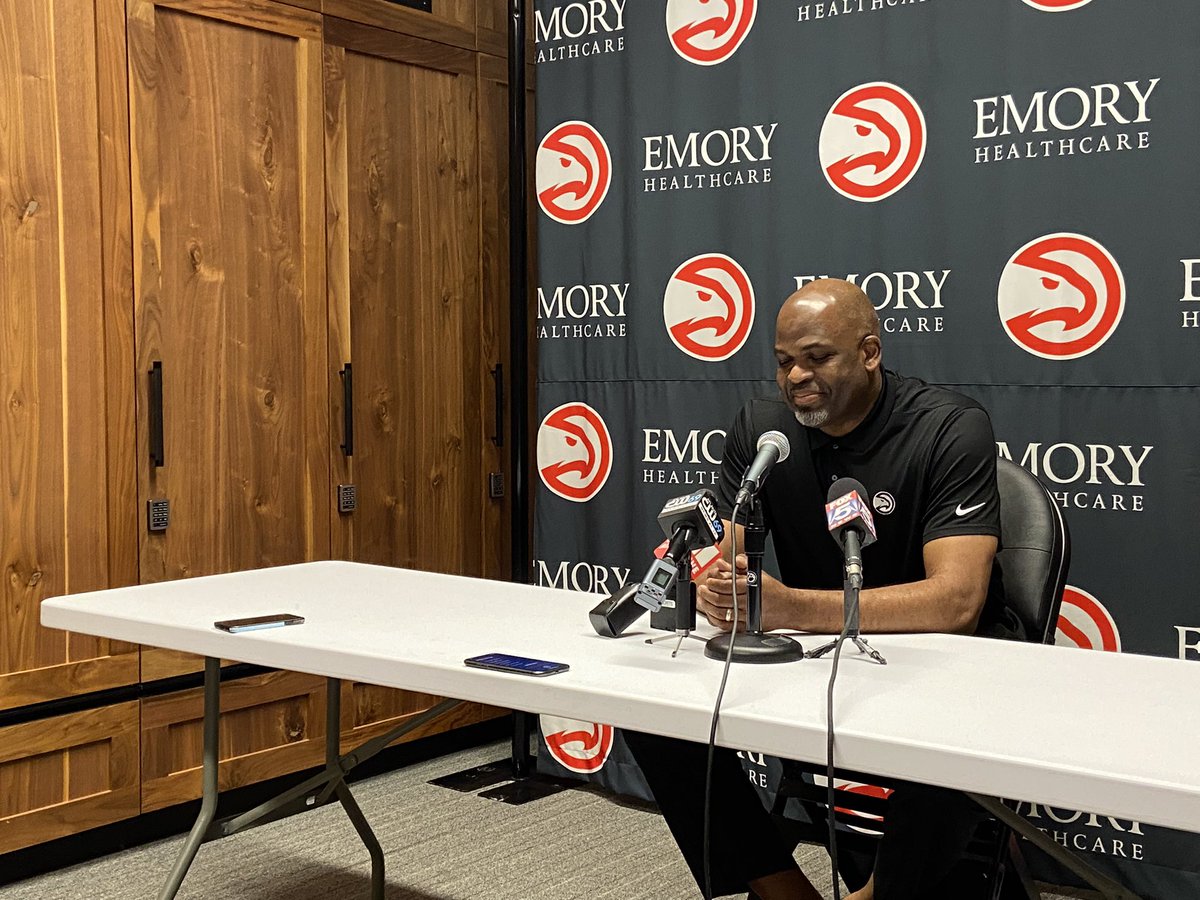 Chris Kirschner
@
ChrisKirschner
Nate McMillan when I asked him about his reasoning for not calling a timeout to stop Miami's run at the end of the first half.
Heat went on a 20-2 run from the 4:56 mark to the 49 second mark.
pic.twitter.com/FsthhJz7zG
–
11:03 PM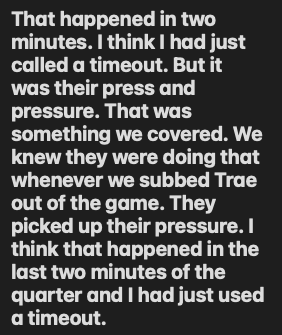 Barry Jackson
@
flasportsbuzz
Nate McMillan said Heat "blew up" Atlanta's final play. "They have a hell of a team"… Gallinari said: "They double teamed the corner and I had no outlets [on final possession]. They played smart defense."… Spoelstra: "This was a really inspiring team win." –
10:20 PM
Kevin Chouinard
@
KLChouinard
Nate McMillan on the final play:
"We had two options. The first option was Trae, the second option was Gallo … They blew it up. It was good defense by them." –
10:15 PM

Sarah K. Spencer
@
sarah_k_spence
Nate McMillan on what the Hawks need to get back to, on offense: "We had zero fast-break points. We've got to play faster. And it starts with us getting stops. It's really difficult to play against a set defense all night long. We're averaging 98 points a game." –
5:46 PM
Sarah K. Spencer
@
sarah_k_spence
I asked Nate McMillan what he things will change, with Jimmy Butler out for the Heat:
"… He does a lot for them. But they still have a really good group over there."
pic.twitter.com/wgd8QmUPgr
–
5:44 PM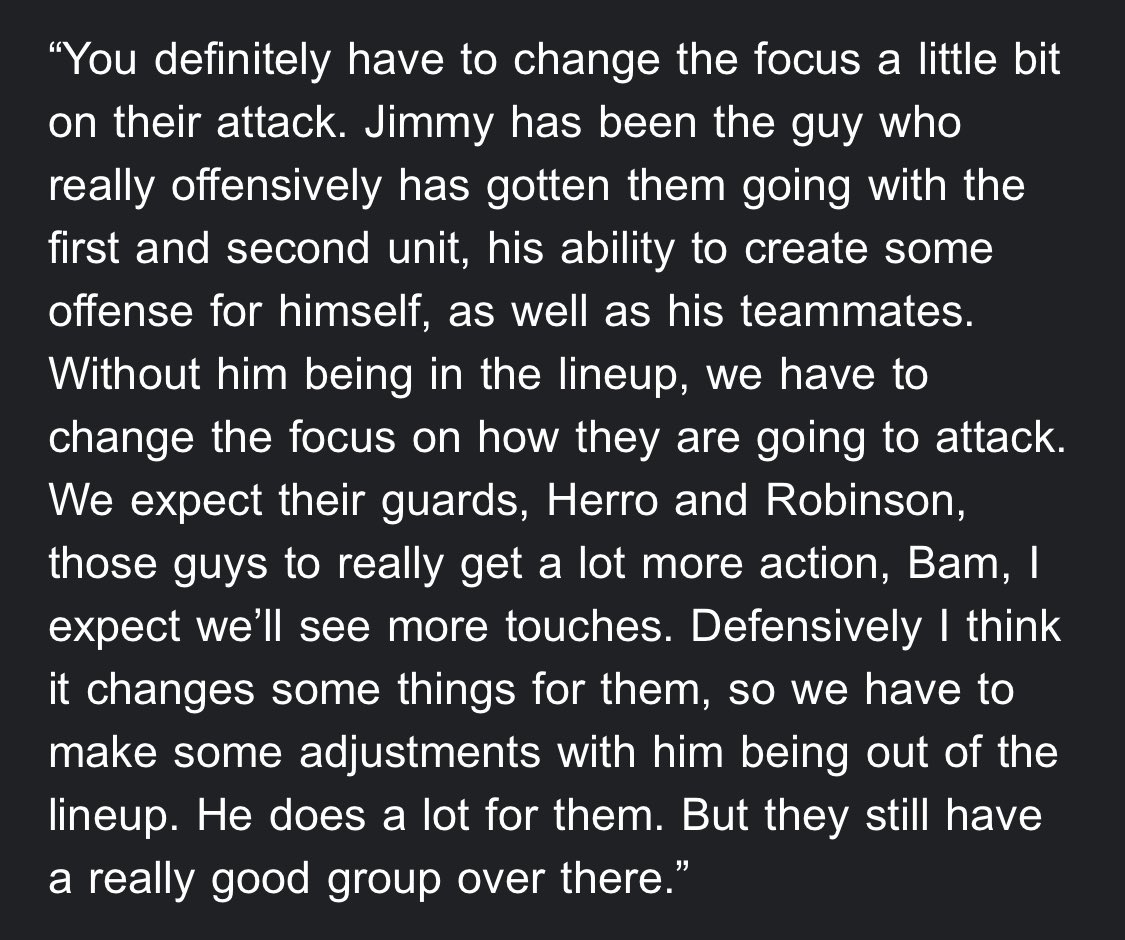 To leave a comment, you will need to
Sign in or create an account
if you already have an account. Typed comments will be lost if you are not signed in.