What's the buzz on Twitter?

Dane Moore
@
DaneMooreNBA
Malik Beasley at Timberwolves practice today: "We're waiting for tomorrow, then it'll be a Game 7 and then go straight to Golden State. That's how we feel. We feel confident and ready to get it done." –
2:36 PM
Christopher Hine
@
ChristopherHine
Malik Beasley: "We honestly think it should be 4-1 right now. We should be resting just like Golden State. We made some mistakes. We're a young team. We got to learn from it and bounce back." –
2:24 PM

Fred Katz
@
FredKatz
"Poor guy," Desmond Bane said of Malik Beasley. "…He gonna see that on Twitter tomorrow."
It's tomorrow. And it's on Twitter.
Story here on the dunk heard a thousand miles away and the unconventional run that followed ($1/mo subscription offer inside):
https://t.co/DW2dJvt26t
pic.twitter.com/zBFlJnOvuI
–
8:22 AM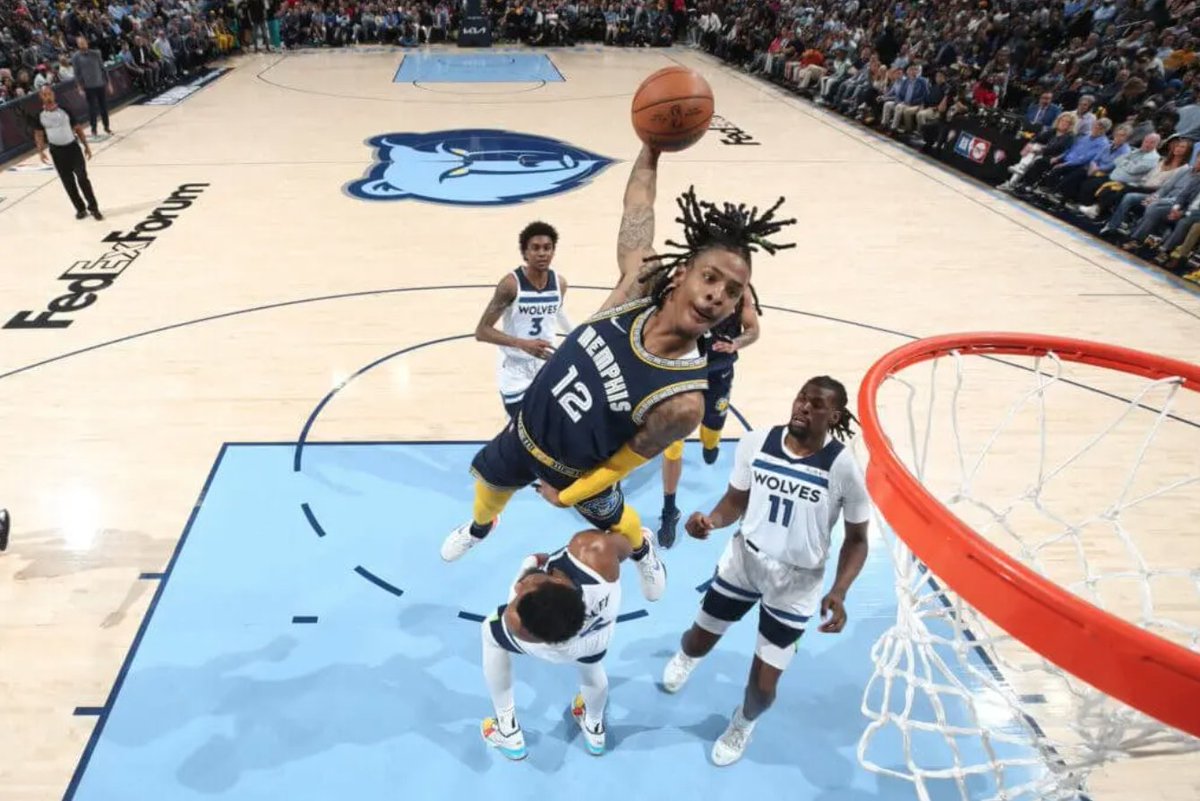 Meghan Triplett
@
Meghan_Triplett
"Poor guy….that's when you be at the wrong place at the wrong time..[then] Ja does what he does. Poor guy… I like Beasley too. He a good dude. He's going to see that on Twitter tomorrow."
-Desmond Bane's reaction on Ja Moron's dunk on Malik Beasley –
11:13 PM
Law Murray
@
LawMurrayTheNU
Ja Morant
– Outlines Malik Beasley in chalk to end third quarter
– Hits go-ahead 3 with 1:03 left after Memphis trailed by 13 in fourth quarter
– Hits two free throws to push lead to 3
– Game-winning layup after Anthony Edwards game-tying 3 –
10:21 PM

To leave a comment, you will need to
Sign in or create an account
if you already have an account. Typed comments will be lost if you are not signed in.