What's the buzz on Twitter?
Harrison Wind
@
HarrisonWind
Asked Calvin Booth about how big of a priority it is for the Nuggets to bring back DeMarcus Cousins just now. He said they'll be in communication with Cousins' reps, but I didn't get the sense that he's at all a lock to return. –
1:42 PM
Michael Singer
@
msinger
Calvin Booth: I think Austin Rivers is a guy that we would look to bring back.
On DeMarcus, said they'd talk to his representation and see if there's common ground. –
1:38 PM
Sean Cunningham
@
SeanCunningham
This should be the next pairing for HBO's "True Detective"
DeMarcus Cousins teaming with Cedric the Entertainer as part of Kaiser Permanente's Empower Youth Summit at Vallejo's Six Flags Discovery Kingdom.
pic.twitter.com/KZwzFnBYXd
–
10:06 PM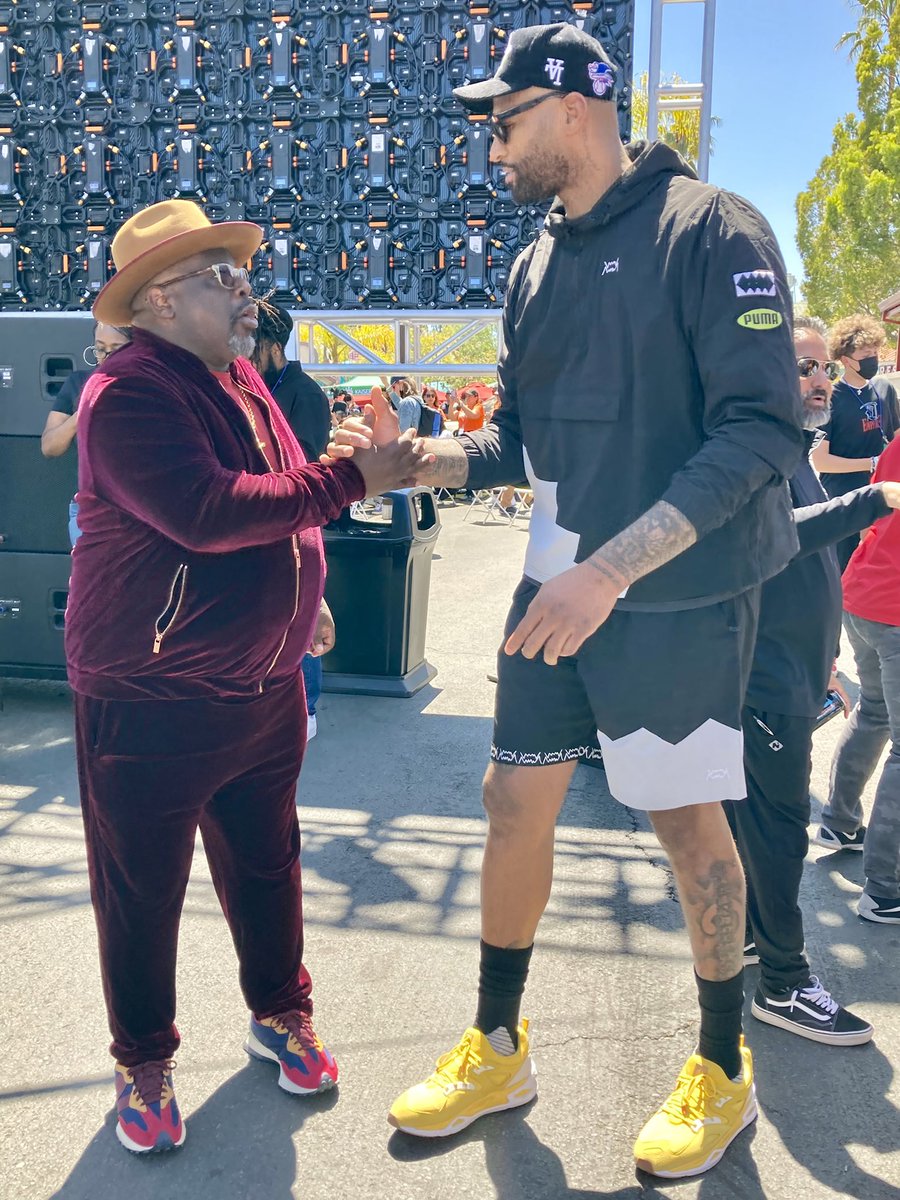 Sean Cunningham
@
SeanCunningham
Spent the afternoon covering an event where the likes of Barry Bonds, Jerry Rice and more spent time speaking to kids in Vallejo at Six Flags. Cedric the Entertainer even hosted a Q&A with DeMarcus Cousins. Will share more from this event including my sit down with Cuz soon. –
6:42 PM
After the Nuggets were eliminated, the 31-year-old admitted that he isn't sure whether he'll be back in Denver.
"I honestly don't know what the future holds," DeMarcus Cousins said.
"A lot in this short time has transpired. I'm still trying to get over the fact that G.P. (Gary Payton II) hit that big shot, right? I'm extremely grateful for this opportunity. I'm happy to be a part of this group. I'm happy with the opportunity that was given to me from Mike, [Nuggets president] Tim [Connelly], [Nuggets general manager Calvin] Booth. To answer that question, I can't right now. I don't know what's future holds." -via
basketballnews.com
/ April 28, 2022
To leave a comment, you will need to
Sign in or create an account
if you already have an account. Typed comments will be lost if you are not signed in.