What's the buzz on Twitter?

Adam Zagoria
@
AdamZagoria
The Nets say Seth Curry had successful ankle surgery today
pic.twitter.com/K4nFTBokXX
–
6:41 PM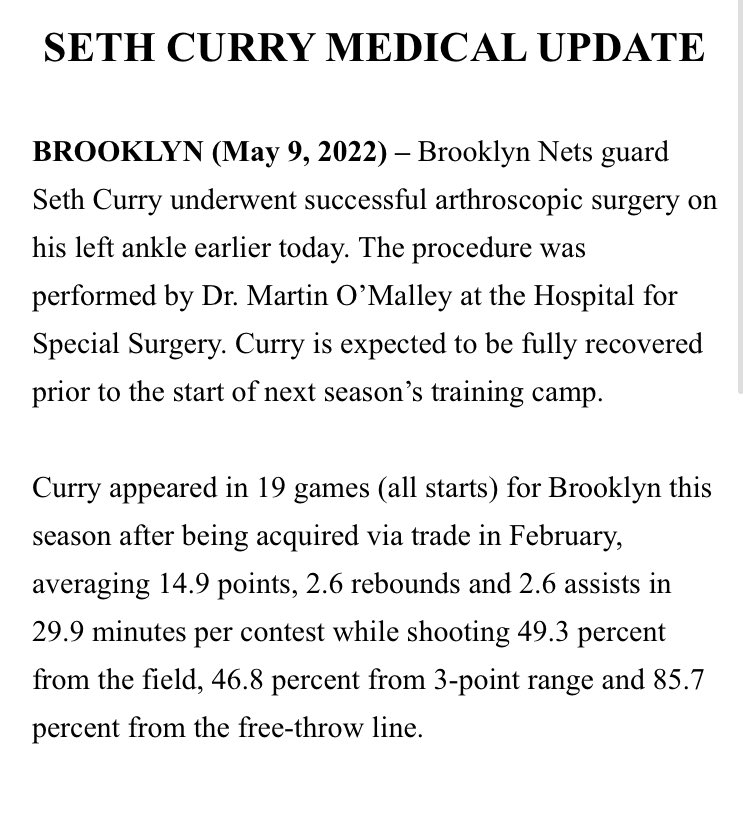 Ian Begley
@
IanBegley
Nets say Seth Curry underwent arthroscopic surgery on his ankle and is expected to be fully recovered prior to training camp:
pic.twitter.com/gxWZRFt00I
–
4:46 PM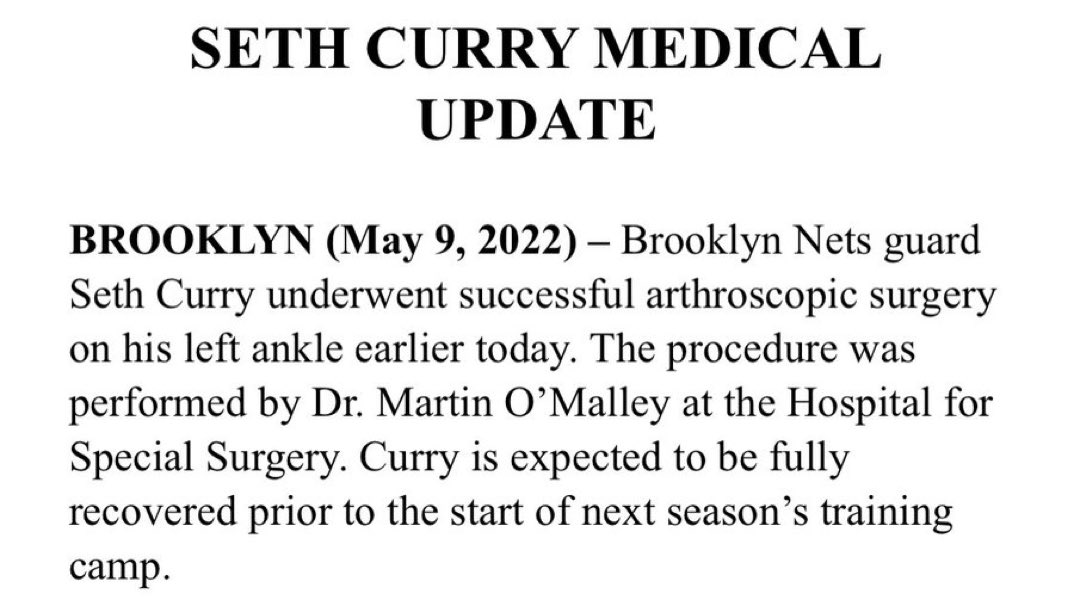 Michael Scotto
@
MikeAScotto
Nets guard Seth Curry had successful arthroscopic surgery on his left ankle earlier today. The procedure was performed by Dr. Martin O'Malley at the Hospital for Special Surgery. Curry is expected to be fully recovered prior to the start of next season's training camp, Nets say. –
4:42 PM

Alex Schiffer
@
Alex__Schiffer
Nets announce Seth Curry underwent ankle surgery today. Was playing through injury since coming over from Philly.
pic.twitter.com/nRnz2wFSA1
–
4:42 PM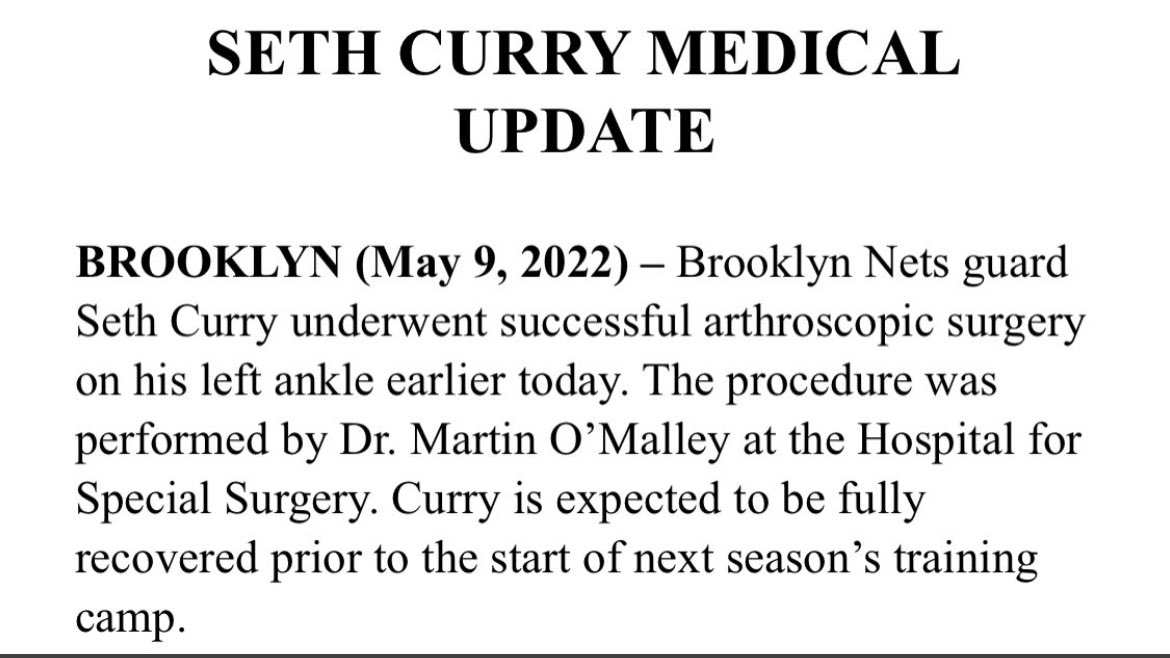 Dave Early
@
DavidEarly
An update from the Nets on Seth Curry, who had surgery on his ankle:
pic.twitter.com/VMboFuOZII
–
4:42 PM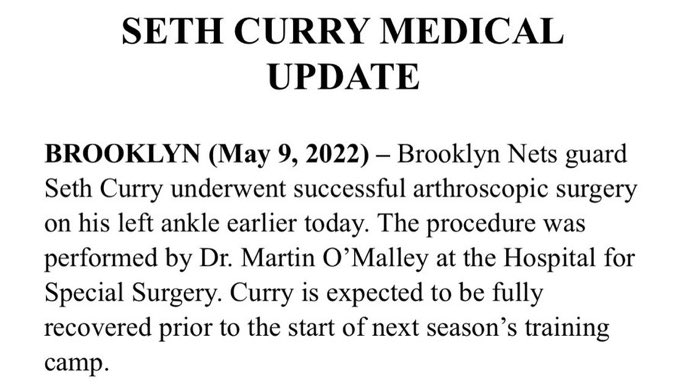 To leave a comment, you will need to
Sign in or create an account
if you already have an account. Typed comments will be lost if you are not signed in.