What's the buzz on Twitter?
Christos Tsaltas
@
Tsaltas46
2022 NBA MVP: Nikola Jokic
2022 EuroCup Final MVP: Milos Teodosic
2022 EuroLeague Final 4 MVP: Vasilije Micic
Serbian basketball at its finest this year! –
3:40 PM


Brandon Rahbar
@
BrandonRahbar
Future Thunder player/trade asset Vasilije Micic is now a back to back EuroLeague champion, back to back Finals MVP and a EuroLeague MVP.
Word is he finally wants to make the jump to the NBA.
Good timing for OKC with the NBA Draft in one month if the Thunder want to trade up. –
3:04 PM

Donatas Urbonas
@
Urbodo
EuroLeague Final Four MVP list with at least 2 awards:
Dejan Bodiroga x2 (2002, 2003)
Dimitris Diamantidis x2 (2007, 2011)
Vassilis Spanoulis x3 (2009, 2012, 2013)
+
Vasilije Micic (2021, 2022) –
2:57 PM

Donatas Urbonas
@
Urbodo
Vasilije Micic on third straight EuroLeague final appearance for Anadolu Efes:
"I'm very happy we together brought Efes on a winning streak primarily after they weren't known as a winner mentality team." –
2:58 PM


Eurohoops
@
Eurohoopsnet
Vasilije Micic and Shane Larkin #F4Glory
pic.twitter.com/7bhIp8RplG
–
12:41 PM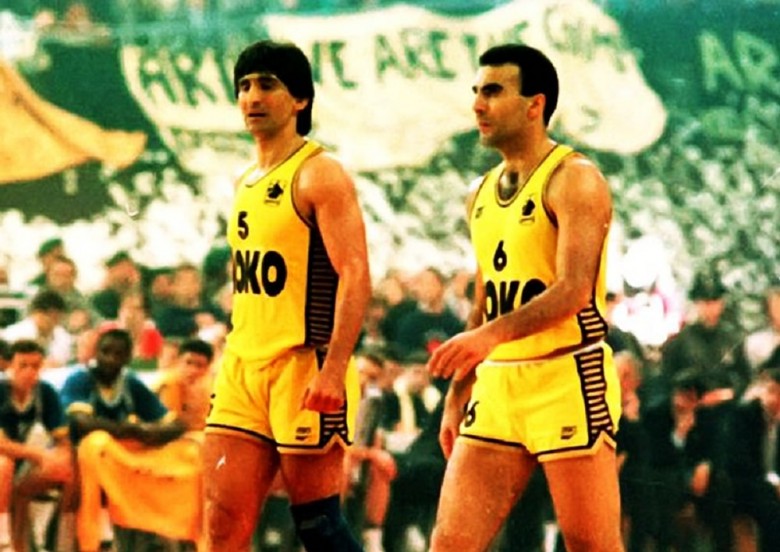 Vasilije Micic signed a three-year extension last summer and while his deal with Anadolu Efes includes NBA outs, the Serbian guard will only agree to move to the States if he gets the playing time there. Otherwise, he's happy where he is.
"Honestly, I have a desire to go to the NBA. But in a way, and I told that to the people from Oklahoma, to actually play there. I don't see myself going there to tell my neighborhood friends that I was in the NBA and bring them back an OKC jersey.
That doesn't inspire me. I also came to Efes when they were at the bottom, and I had offers of some, perhaps, better-standing names," Micic said on Mozzart's "Na Ivici Terena" (On the Court Edge). -via
EuroHoops.net
/ March 29, 2022
To leave a comment, you will need to
Sign in or create an account
if you already have an account. Typed comments will be lost if you are not signed in.