After the Suns declined to sign Ayton to a five-year, rookie-scale max extension before the 2021-22 season, restricted free agency is now on the horizon for the athletic big man. During the NBA Draft Combine in Chicago, Ayton's agent Bill Duffy discussed Ayton's future on SiriusXM's NBA show.
"We're disappointed. We wanted a max contract," Duffy said.
"He went out and was a solider the whole year, played well, improved his statistics. So, we're proud of him. A lot of guys handle things differently, but he was very mature about it. Things will work out for Deandre. He's a valuable player. There's other teams in the league as well. He's a restricted free agent, so we'll see how this process unfolds."
Source:
Evan Sidery @ basketballnews.com
What's the buzz on Twitter?

Krishna Narsu
@
knarsu3
Top 5 + 1 in Short Mid-Range FG% in the playoffs with a minimum of 50 shot attempts:
1. Jokic 68.97% (58)
2. Steph 60.66% (61)
3. CP3 57.41% (54)
4. Ayton 54.43% (79)
5. Jimmy Buckets 50% (60)
6. Luka 49.47% (95) –
8:49 PM


Gerald Bourguet
@
GeraldBourguet
Devin Booker and Deandre Ayton each got 1 Second Team vote for All-Defense.
Chris Paul got 2 First Team votes and 17 Second Team votes, while Patrick Beverley got 1 First Team vote and 7 Second Team votes.
Not bad for a cone
pic.twitter.com/hLZpOQ25vm
–
8:35 PM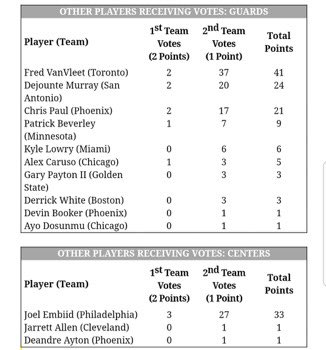 Kellan Olson
@
KellanOlson
Chris Paul received two votes for First Team All-Defense and 17 for the second team. Devin Booker and Deandre Ayton each got one for the second team –
8:31 PM
Duane Rankin
@
DuaneRankin
Chris Paul received two first-place votes and 17 second-place votes while Devin Booker and Deandre Ayton each received one second-place vote. #Suns
pic.twitter.com/CkTU8OzEQw
–
8:30 PM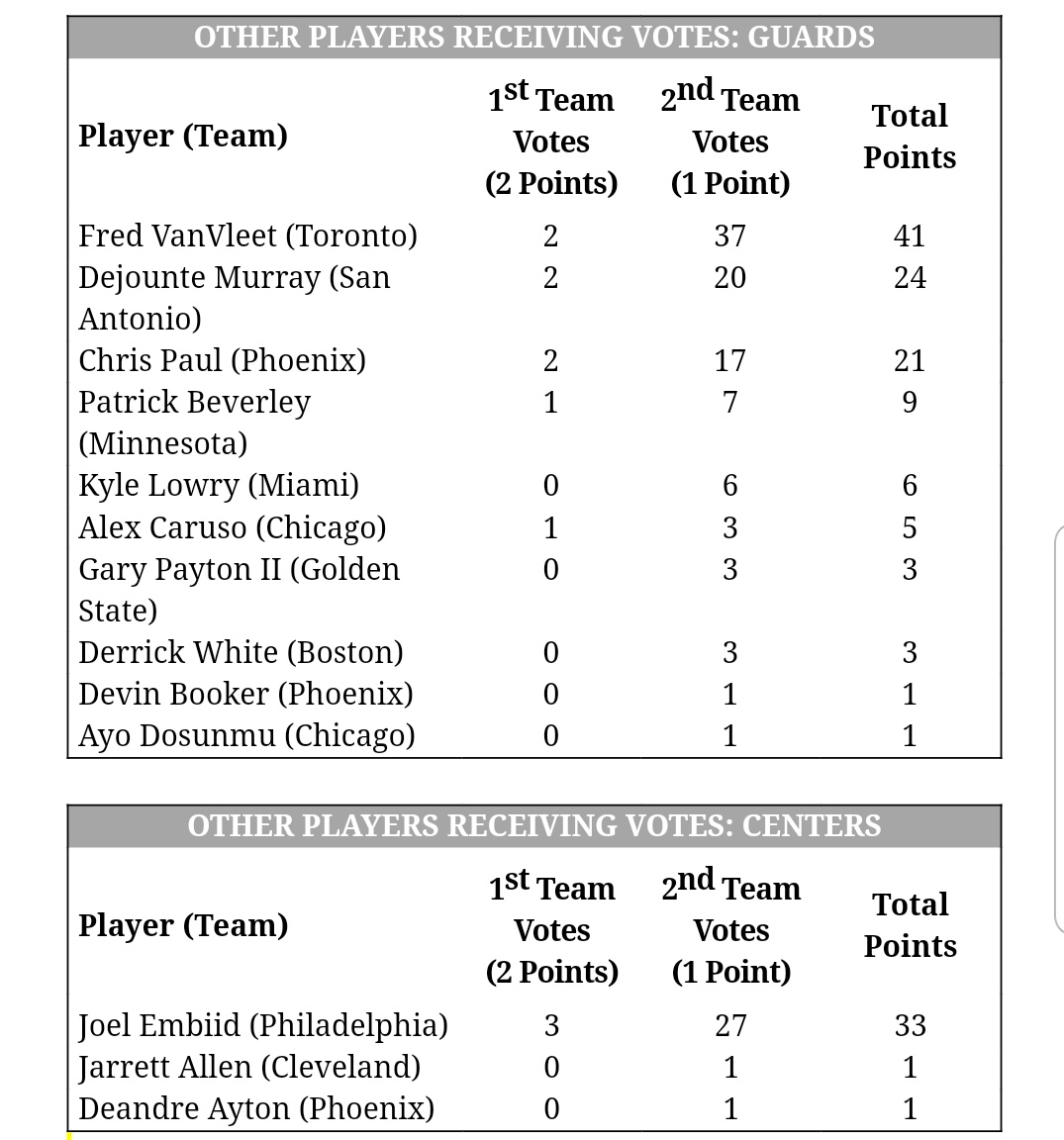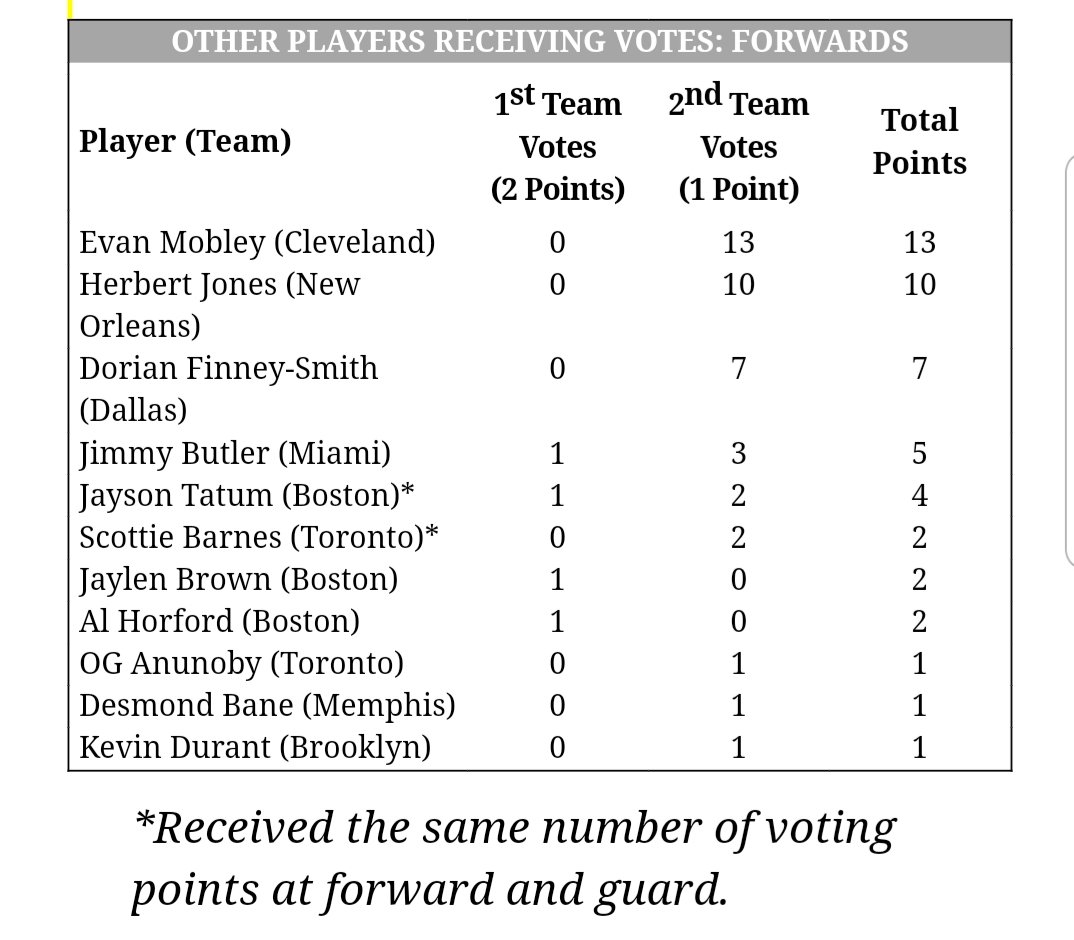 To leave a comment, you will need to
Sign in or create an account
if you already have an account. Typed comments will be lost if you are not signed in.