What's the buzz on Twitter?

Kyrie Irving
@
KyrieIrving
Protect our Youth, by any means necessary!
My prayers are with you
God/Creator.
Please place your hands on our families everywhere. –
8:15 AM
Kristian Winfield
@
Krisplashed
I feel like it was yesterday when I was watching Jonathan Kuminga go off at the Kyrie Invitational at Barclays Center. Now he's hitting big shots in the playoffs on a championship contender. –
11:28 PM
Ian Begley
@
IanBegley
Below is the voting for All-NBA teams, including players who received votes but didn't make teams. Nets' Kevin Durant made second team All-NBA. Kyrie Irving received one third-team vote:
pic.twitter.com/3TpmV5TUFB
–
8:32 PM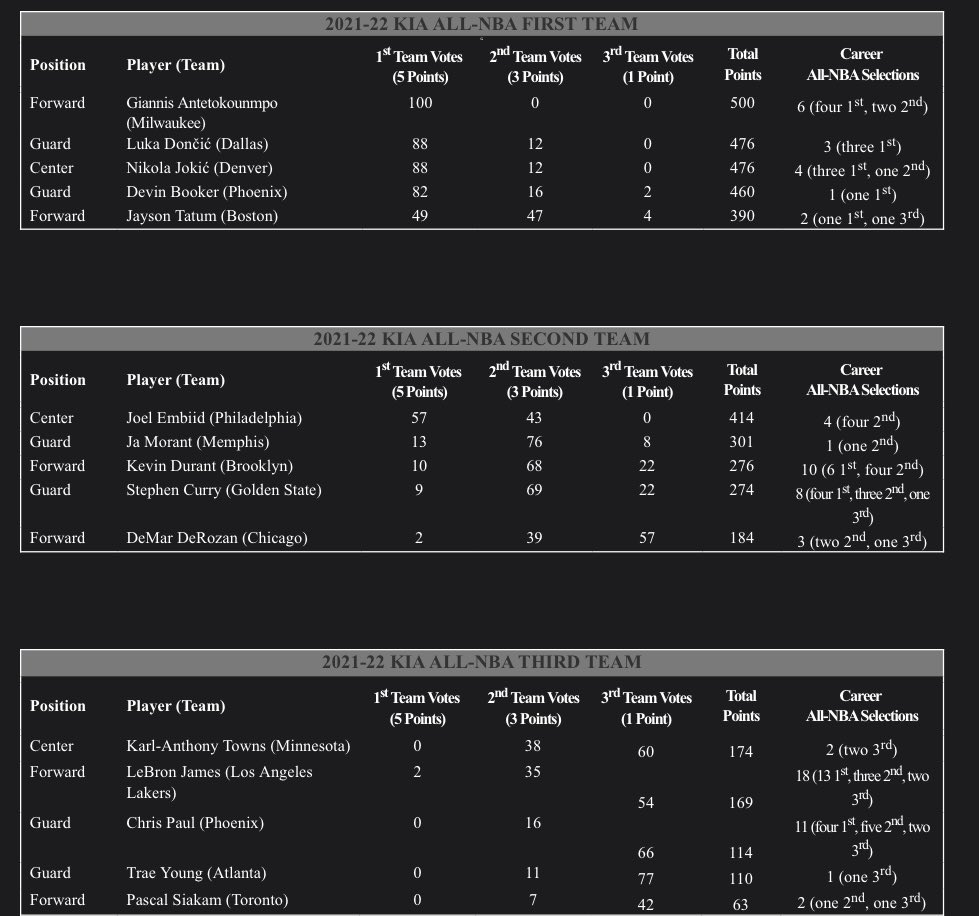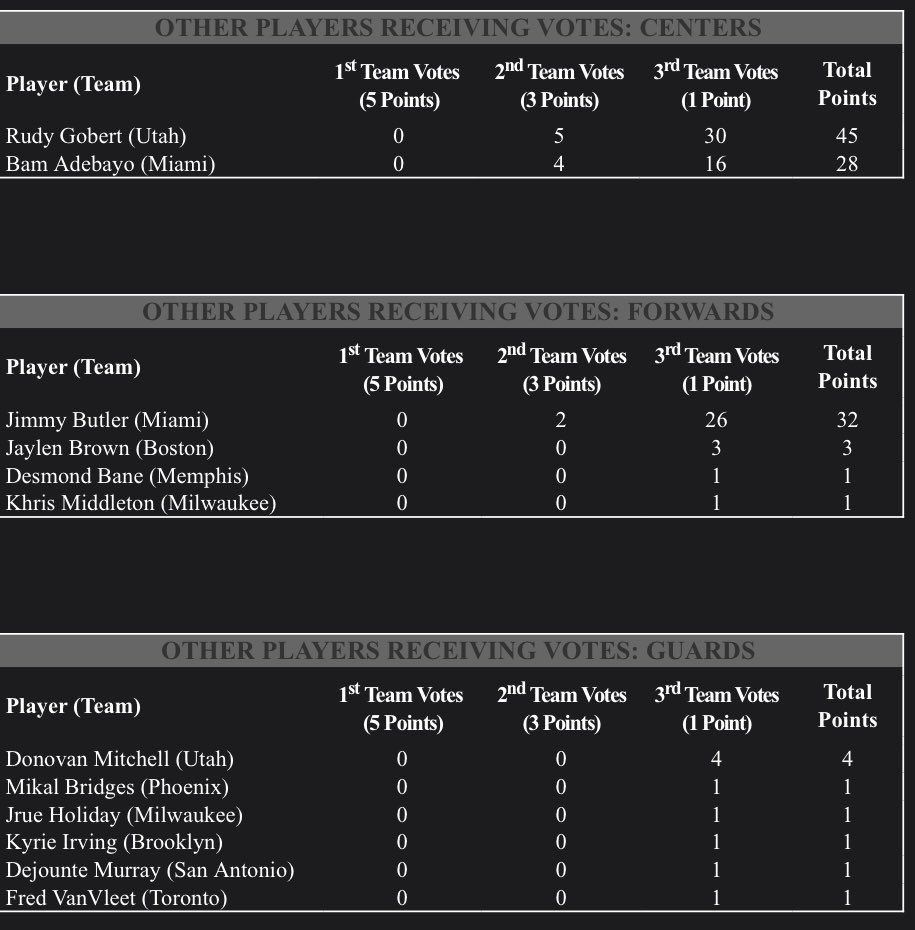 If Irving opts out, he would be eligible for a four-year, $189.7 million extension or even a five-year, $245.6 million deal, with only the Nets able to offer him the fifth year.
If he picks up his option, he could ink extensions of either three or four years, picking up in 2023-24, but that would require leaving more than $5 million on the table next season. The Nets should be expected to try to protect themselves, either with a shorter deal or baked-in incentives. Irving's current four-year, $136 million deal contains a total of $4.3 million in incentives, per Spotrac, with $3 million of that so-called "unlikely bonuses." -via
New York Post
/ May 18, 2022
To leave a comment, you will need to
Sign in or create an account
if you already have an account. Typed comments will be lost if you are not signed in.