What's the buzz on Twitter?

The Vertical
@
YahooSportsNBA
Memphis Grizzlies head coach Taylor Jenkins agrees to multi-year extension after leading team to 2nd best record in NBA.
➡️
https://t.co/2uRtdSBlM0
pic.twitter.com/aSqW4Q5NjI
–
2:55 PM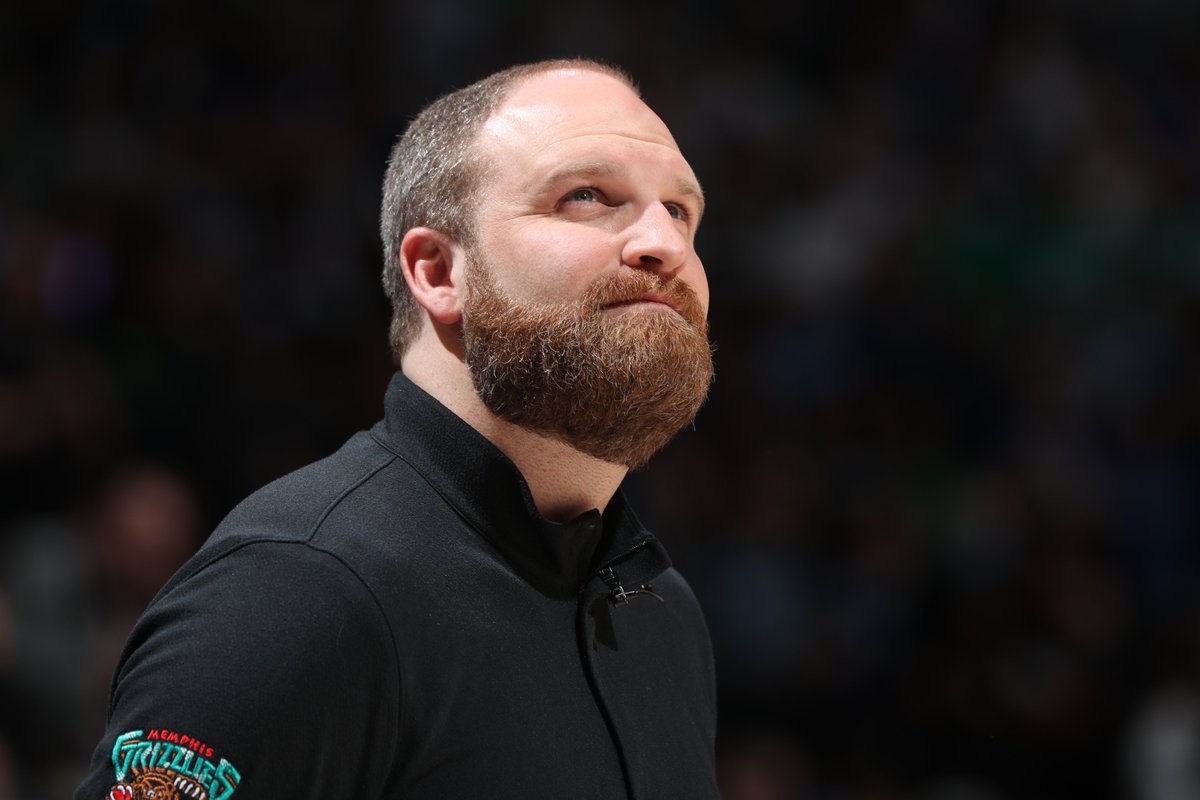 Mark Medina
@
MarkG_Medina
Memphis Grizzlies announce they agreed to a multi-year contract extension with head coach Taylor Jenkins
pic.twitter.com/0JkAi7F8hP
–
1:50 PM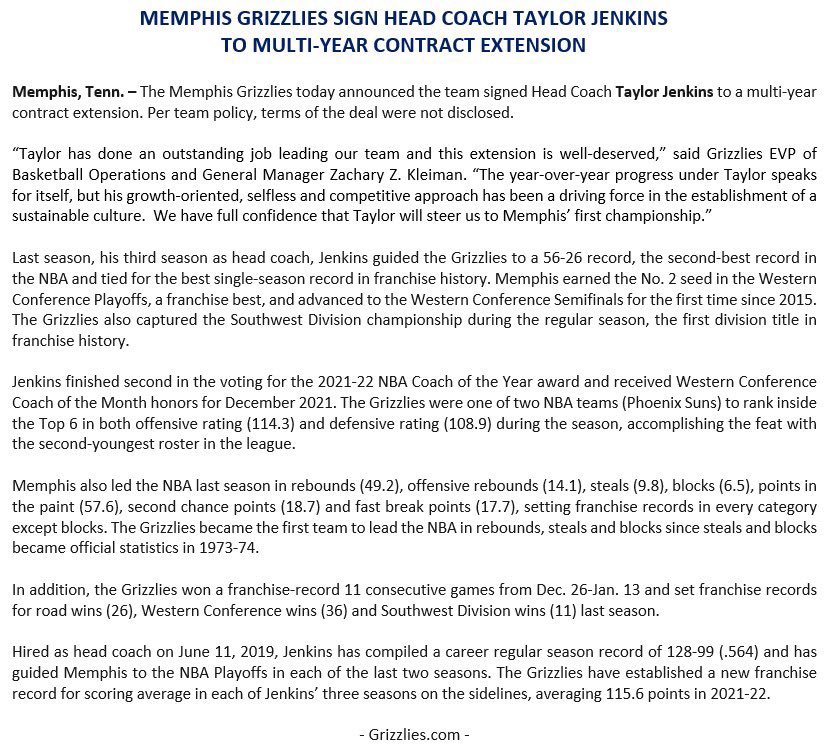 Memphis Grizzlies PR
@
GrizzliesPR
The
@Memphis Grizzlies
today announced the team signed Head Coach Taylor Jenkins to a multi-year
contract extension.
pic.twitter.com/cRpHY3cVQT
–
1:50 PM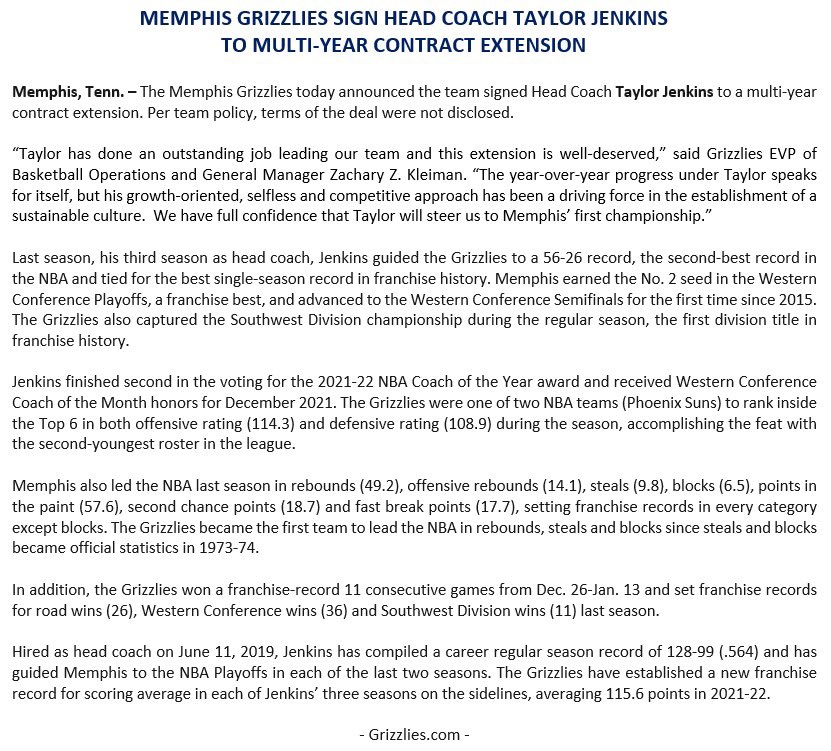 Adrian Wojnarowski
@
wojespn
Memphis Grizzlies coach Taylor Jenkins has agreed to a multi-year contract extension, sources tell ESPN. Jenkins was No. 2 in the league's coach of the year voting and led Memphis to the second-best regular-season record in the NBA. –
1:47 PM
To leave a comment, you will need to
Sign in or create an account
if you already have an account. Typed comments will be lost if you are not signed in.