What's the buzz on Twitter?

Sam Quinn
@
SamQuinnCBS
I'm running numbers on Golden State's salary for next season, and there are scenarios in which it exceeds $500 million.
Here's one: GPII retained at the early bird max, Bjelica at the non-bird max, Porter on the tax MLE, and Looney with Bird Rights at the full MLE price.
pic.twitter.com/av3DOkztV4
–
5:41 PM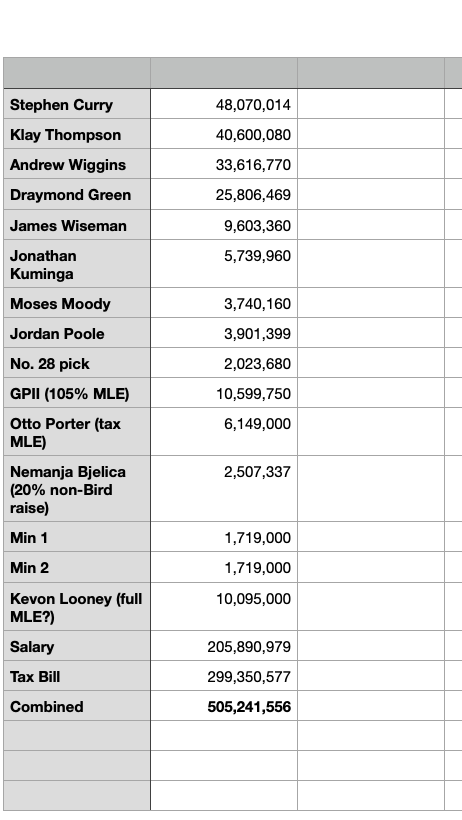 Ryan Blackburn
@
NBABlackburn
If I were the Nuggets, I would simply game plan for a roster with 14 players and reserve the 15th spot for a Boban Marjanovic buyout/release from Houston. –
4:36 PM
Carrying results from Group A, Serbia will be placed in Group I in the second round. The top three teams of the new six-team group will punch in a ticket for the 2023 World Cup.
The second round of the Qualifiers starts in late August, shortly before the 2022
EuroBasket. In the preliminary round of the major international tournament, Serbia in Group B is set to face the Netherlands, hosts Czech Republic, Finland, Israel, and Poland. -via
EuroHoops.net
/ June 21, 2022
To leave a comment, you will need to
Sign in or create an account
if you already have an account. Typed comments will be lost if you are not signed in.