As far as I can tell, as of Wednesday morning,
Jabari Smith remains the favorite to come off the board at No. 1 to Orlando.
Due to the silence the Magic have successfully projected to the rest of the NBA, this can't be treated as an absolute certainty, but it's become a strong hunch shared by most around the league. Magic boss Jeff Weltman is thought by many to have a soft spot for Chet Holmgren, but most expect Orlando will land on Smith, who for what it's worth is my top-rated prospect and the player I'd take at No. 1.
Source:
Jeremy Woo @ Sports Illustrated
What's the buzz on Twitter?


David Hardisty
@
clutchfans
My guess is by morning we will get a Woj or Shams tweet confirming Orlando will take Jabari Smith #1 overall. OKC will stay tight-lipped but it will be "expected" they go Chet and the Rockets Paolo.
I think it's going to be as simple as we expected it to be post-lottery. –
12:58 PM
Khobi Price
@
khobi_price
First poll: May 22
Second: June 2
Third: June 16
Jabari Smith Jr. remained the preferred option at No. 1 and has only gained traction in that regard since mid-May.
A little over 30 hours away until we'll officially know who the No. 1 pick is.
pic.twitter.com/3Jshbt12nR
–
12:56 PM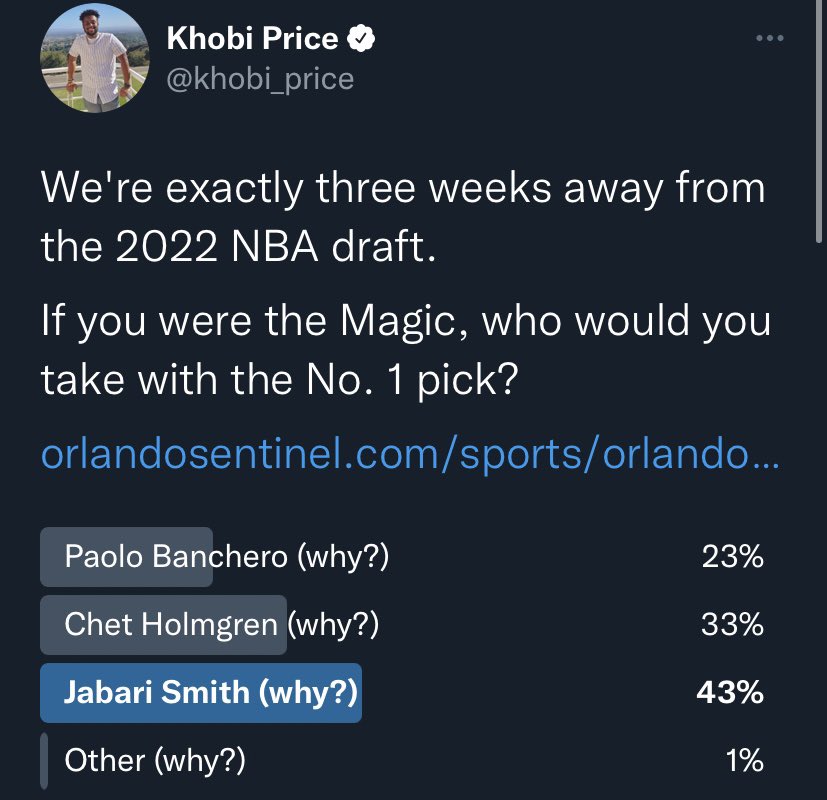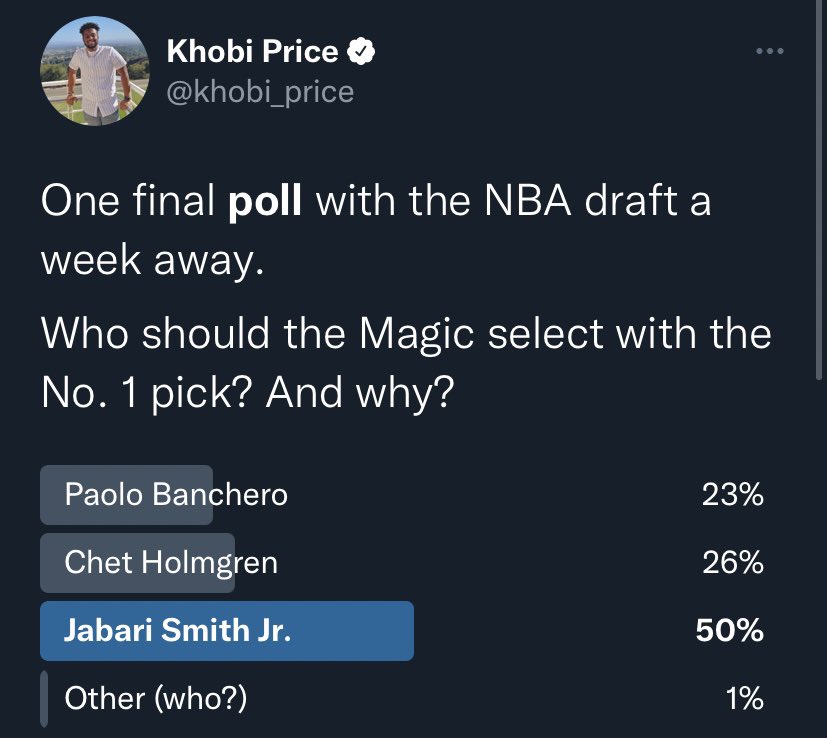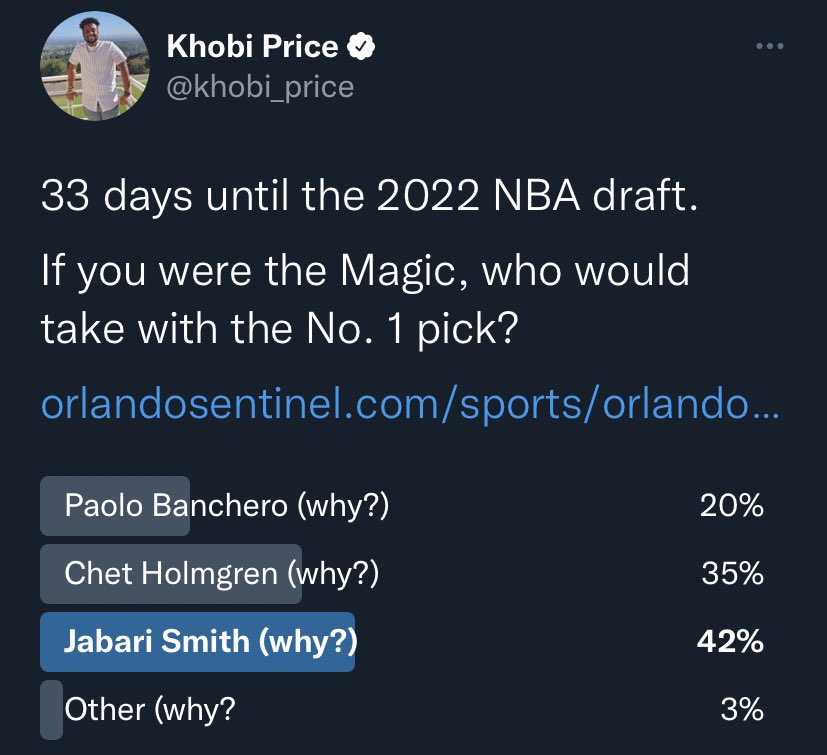 The Ringer
@
ringernba
Two of the biggest Magic fans we know (@bykevinclark and @Ceruti) explain to
@Kevin O'Connor
why they want their beloved team to pick Chet Holmgren over Jabari Smith Jr.
📼:
https://t.co/Alr68hmf7j
pic.twitter.com/aYLKvG7V6L
–
12:38 PM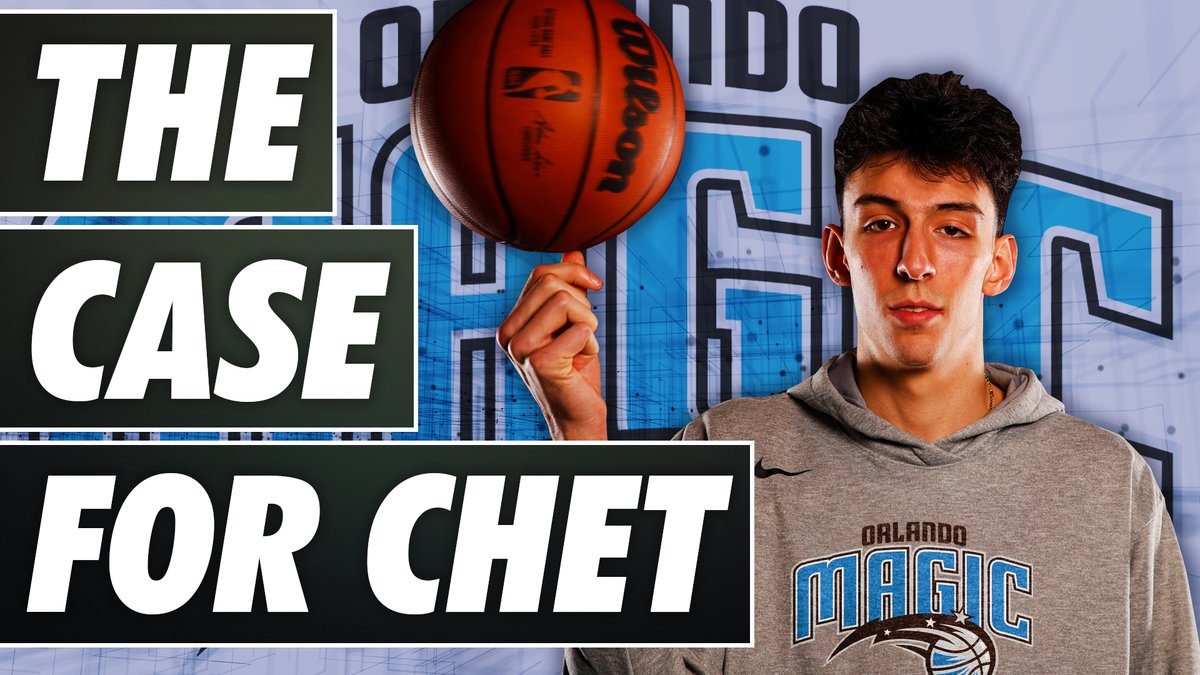 Rylan Stiles
@
Rylan_Stiles
Athletic Mock just dropped a mock which has OKC getting Jabari Smith Jr (or Chet Holmgren if Smith Jr is taken first) and AJ Griffin. A+. Also notes OKC attempting to move up.
pic.twitter.com/qRmpujA50b
–
7:46 AM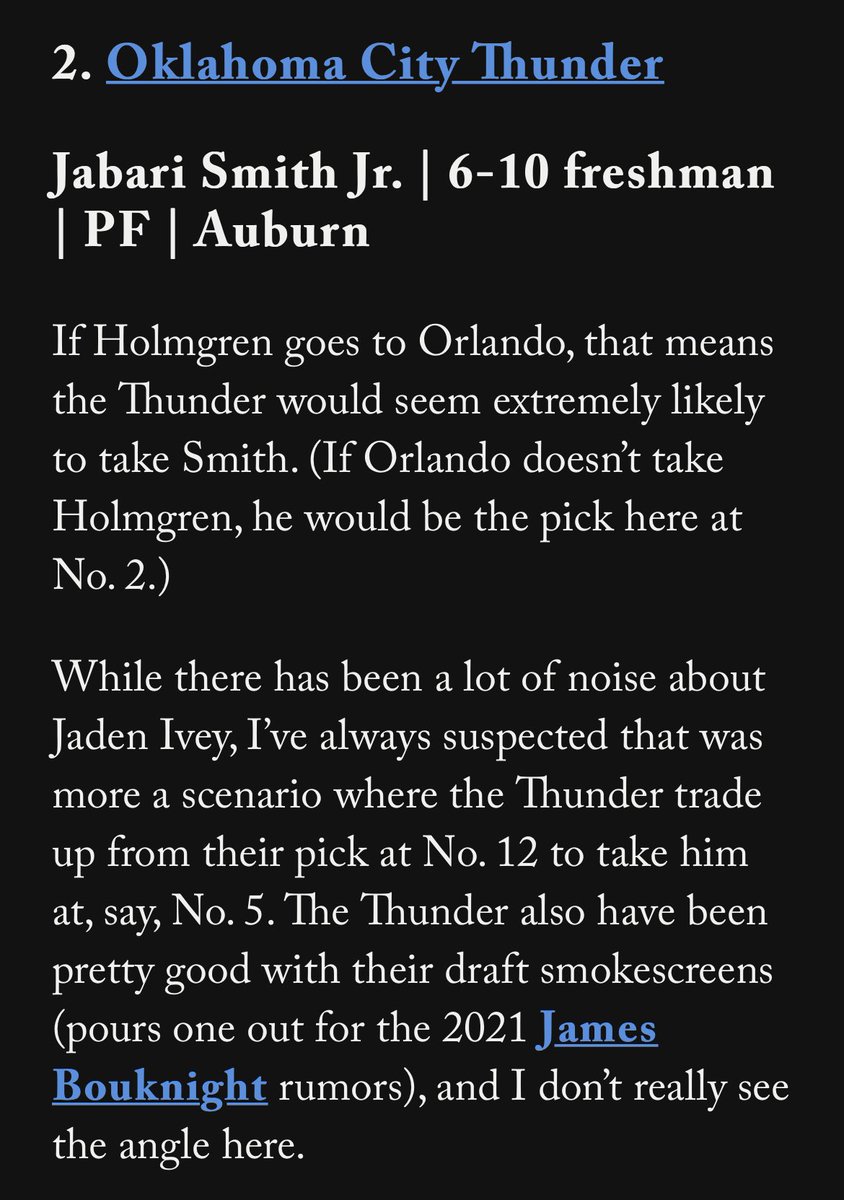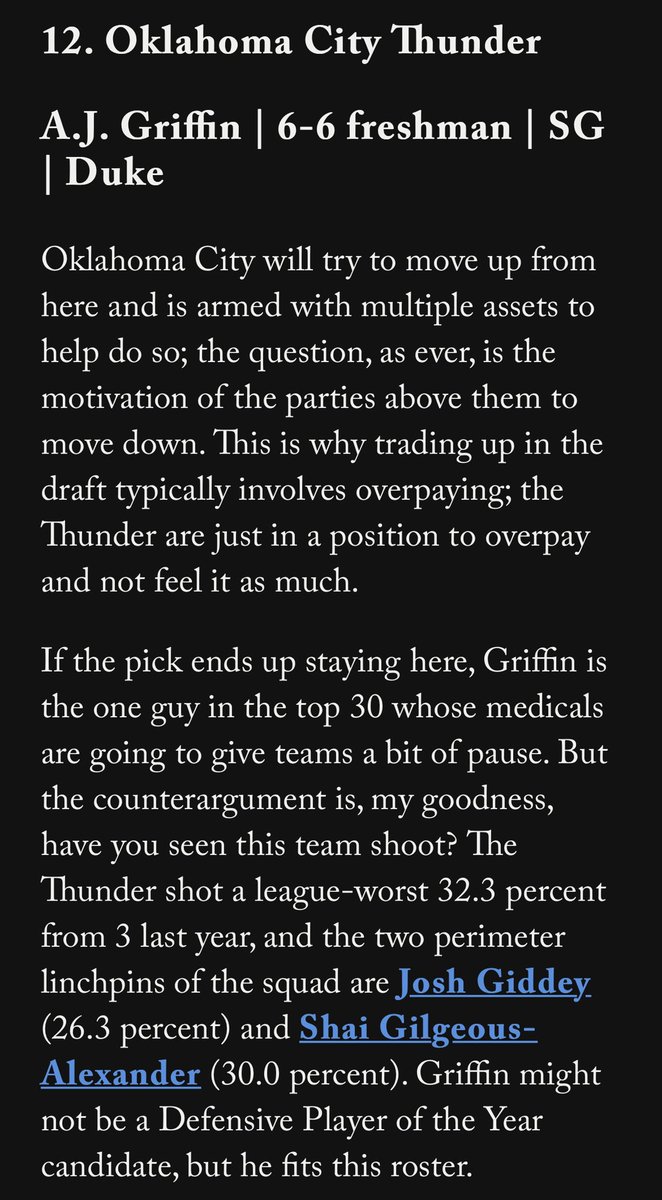 David Hardisty
@
clutchfans
Jeremy Woo is a big Jabari Smith proponent so he doesn't think the first pick is a hard decision at all. He thinks Chet may get some looks but it would be a big surprise to him if Orlando takes anyone but Jabari. –
4:37 PM

With the No. 1 pick Thursday night, league executives widely project Auburn forward Jabari Smith to be the Magic's choice. Among Smith and fellow top prospects Chet Holmgren and Paolo Banchero, Smith and his representatives have long expressed the most enthusiasm about joining the Magic, sources told B/R. Holmgren's and Banchero's camps have operated with greater desires to land elsewhere, according to league personnel familiar with both players. While Holmgren visited Orlando,
it's believed the Gonzaga product and his representatives would prefer to land with the Oklahoma City Thunder at No. 2,
as they view the Thunder as having a stronger infrastructure to support Holmgren's development. Holmgren has only collaborated with Orlando and Oklahoma City during predraft activity, sources said. The same goes for Smith. -via
Bleacher Report
/ June 21, 2022
To leave a comment, you will need to
Sign in or create an account
if you already have an account. Typed comments will be lost if you are not signed in.