What's the buzz on Twitter?

StatMuse
@
statmuse
Bradley Beal as a Wizard:
22.1 PPG
4.1 RPG
4.2 APG
3x All Star
1x All-NBA
The only active player averaging 22/4/4 or better on less than 2.5 turnovers.
pic.twitter.com/SdESxzr5F3
–
3:43 PM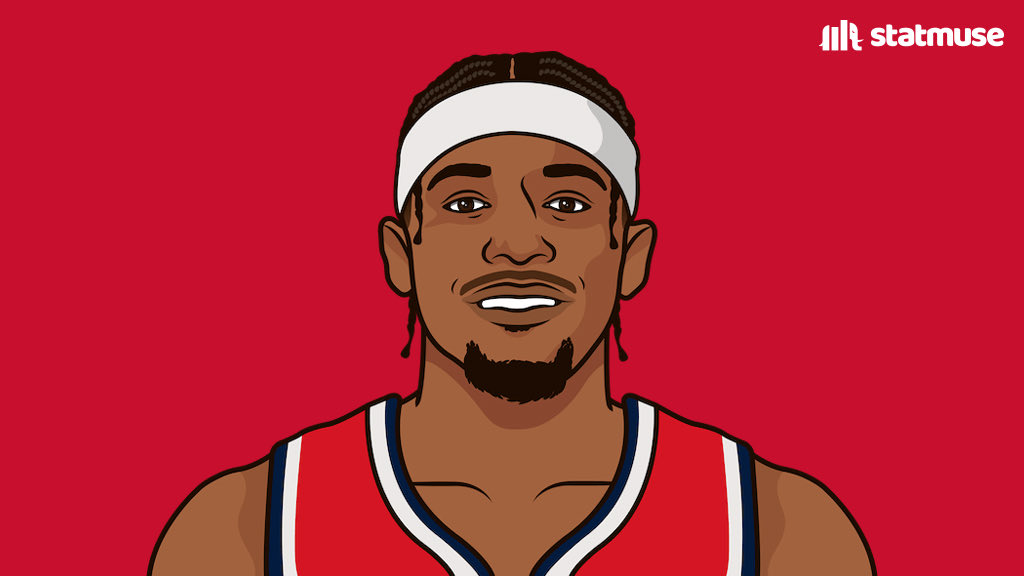 Chase Hughes
@
ChaseHughesNBCS
If Bradley Beal re-signs with the Wizards, I think Kristaps Porzingis will be the best scorer he's ever played with in D.C. John Wall would be the best offensive player (+passing), but Porzingis is the best combo of volume & efficiency the Wiz have had since Beal was drafted. –
1:38 PM

Quinton Mayo
@
RealQuintonMayo
Do you have faith in the Wizards
organization to build a contending team? That's the question Bradley Beal must answer as he approaches one of the
biggest decisions of his career. New post-draft pod out now:
https://t.co/8J44hAevb7
pic.twitter.com/B86DaEK5lV
–
4:03 PM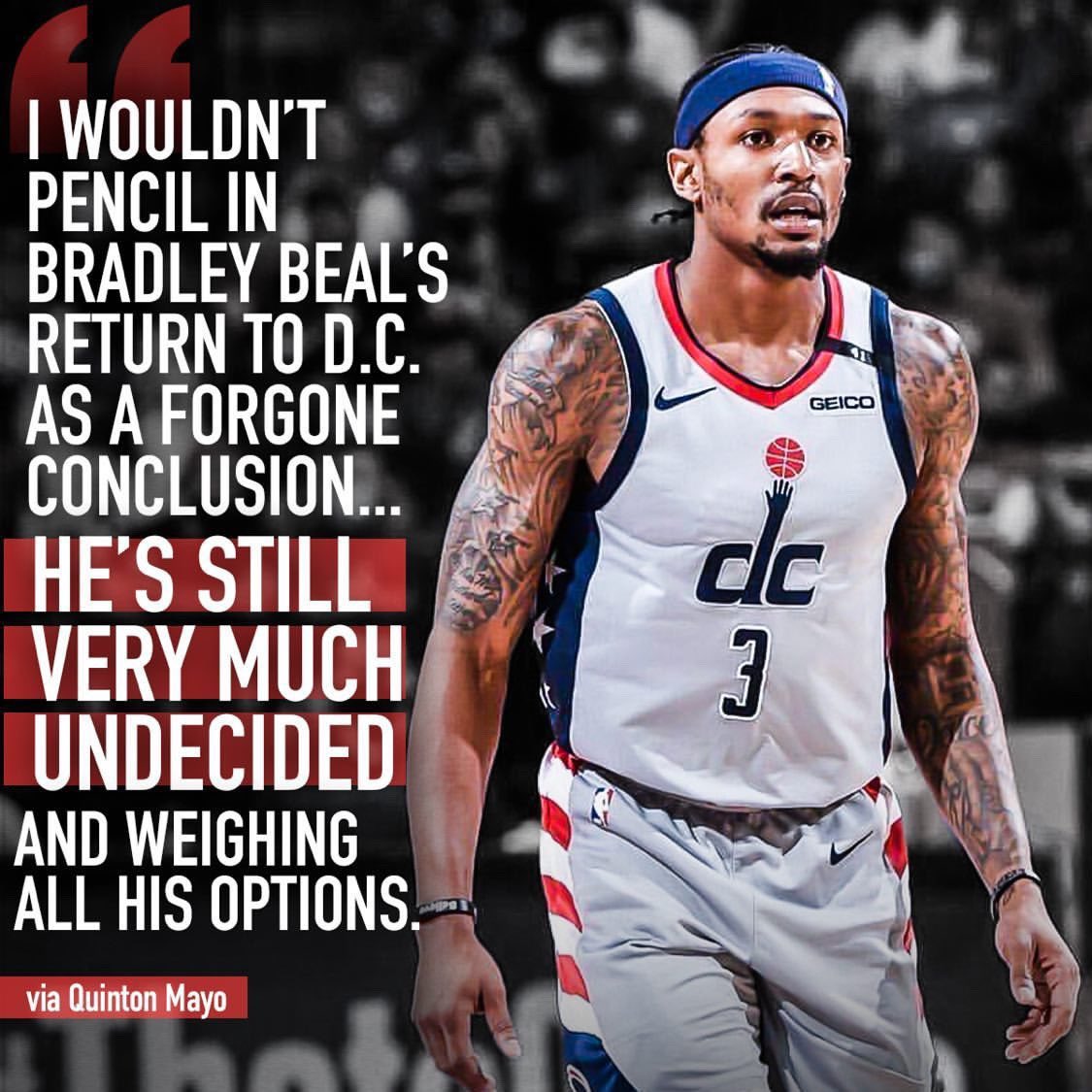 Henry Abbott
@
TrueHoop
WASHINGTON WIZARDS PICK JOHNNY DAVIS OF WISCONSIN #10
SNAP GRADE: B
@David Thorpe
: Relentless driver and scorer who defends as well. Knows how to play and should play pretty quickly. Wiz building a solid core via draft and need a star if they move Beal.
https://t.co/LIiDCynK7i
pic.twitter.com/aq5w9Z7WDA
–
9:09 PM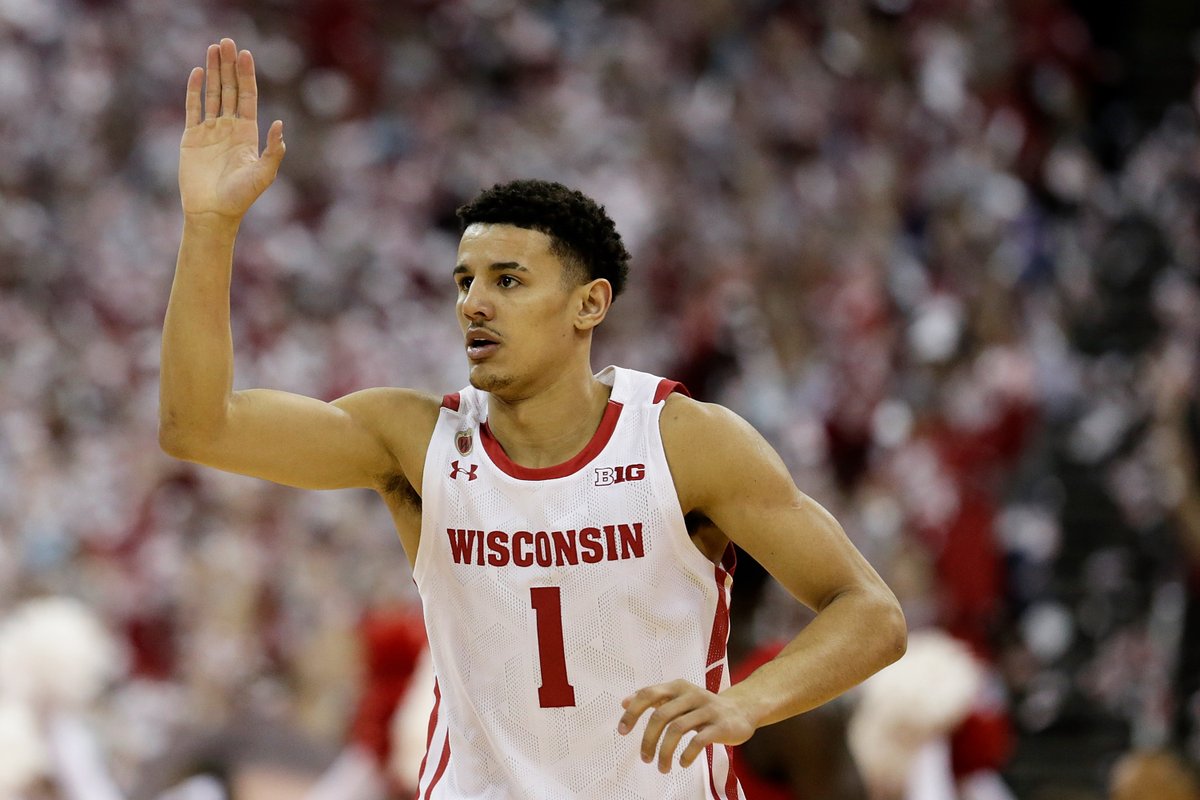 Gery Woelfel
@
GeryWoelfel
Wisconsin guard Johnny Davis, as many expected, went 10th in the draft to the Wizards. He and Beal should make one dynamic backcourt. –
9:05 PM

StatMuse
@
statmuse
The Wizards lottery picks since 2010:
John Wall
Jan Vesely
Bradley Beal
Otto Porter Jr.
Rui Hachimura
Deni Avdija
Johnny Davis
pic.twitter.com/r4Ccew29PS
–
9:00 PM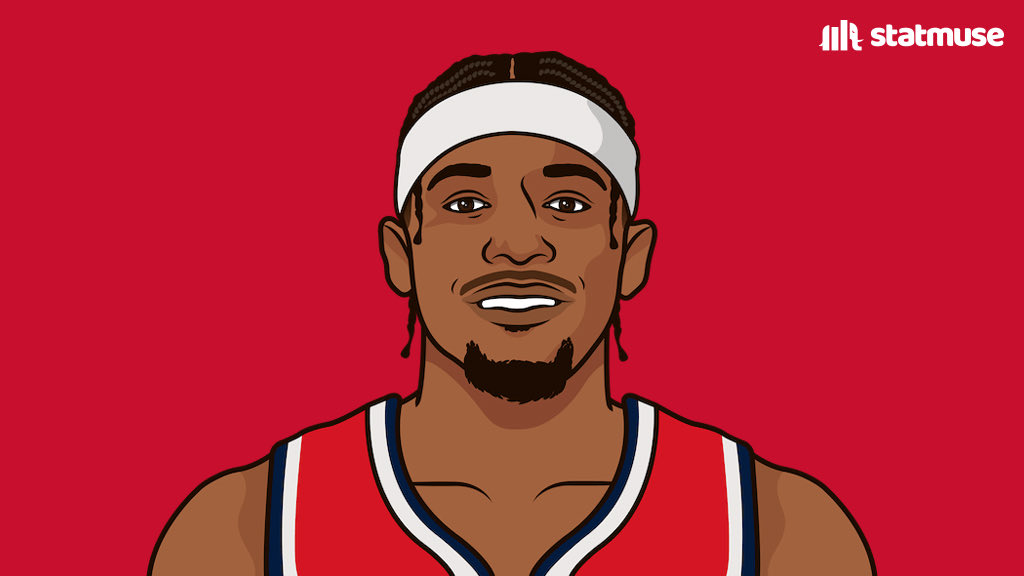 Ryan Ward
@
RyanWardLA
As rumors keep heating up, especially when it comes to the Lakers, the odds keep changing. This time it's concerning Bradley Beal's next team, via @bookies:
pic.twitter.com/r7BG9pSoNP
–
6:04 PM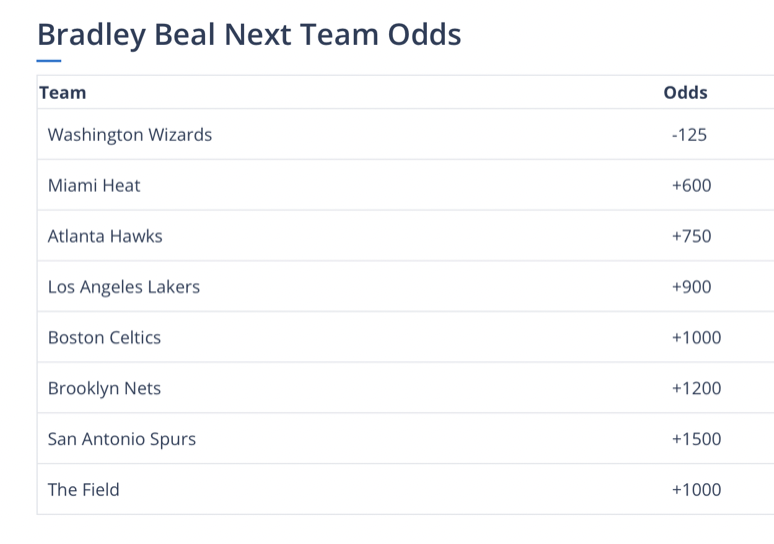 To leave a comment, you will need to
Sign in or create an account
if you already have an account. Typed comments will be lost if you are not signed in.