What's the buzz on Twitter?
Law Murray
@
LawMurrayTheNU
It's official… Ivica Zubac will not reach free agency. The LA Clippers extend their starting center.
pic.twitter.com/ruJYdoiRWo
–
9:35 PM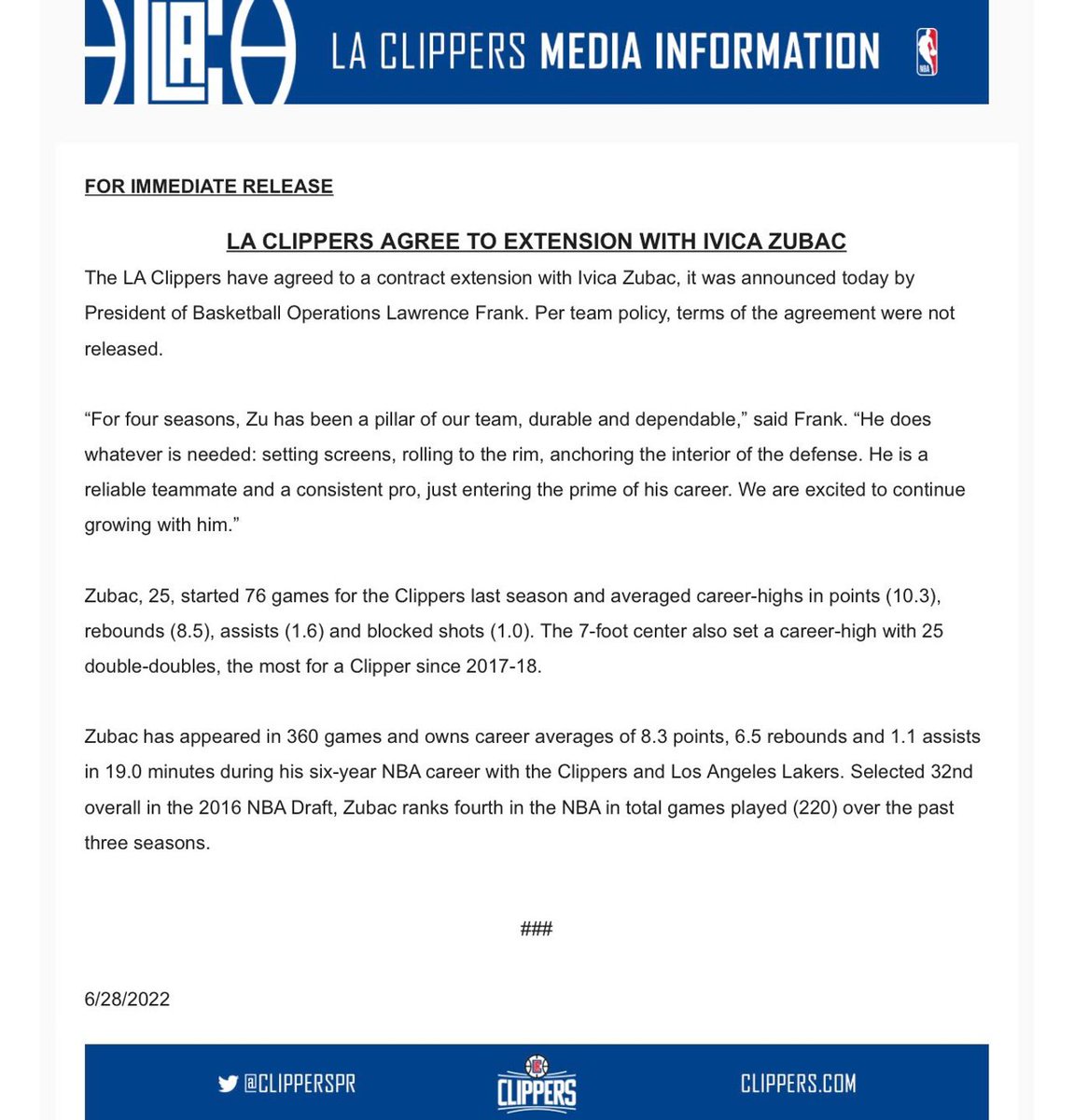 Kevin Pelton
@
kpelton
Added some thoughts on the Ivica Zubac extension to our roundup along with why concern about jumping the gun on free agency conversations is misguided at best and actively harmful to players and teams at worst:
es.pn/3HZkymN
(ESPN+) –
8:52 PM


StatMuse
@
statmuse
Ivica Zubac is in LA for 3 more years. Zubac as a Clipper:
9.2 PPG
7.7 RPG
61.8 FG% (!)
The longest tenured Clipper.
pic.twitter.com/UXnRdw3QxE
–
5:22 PM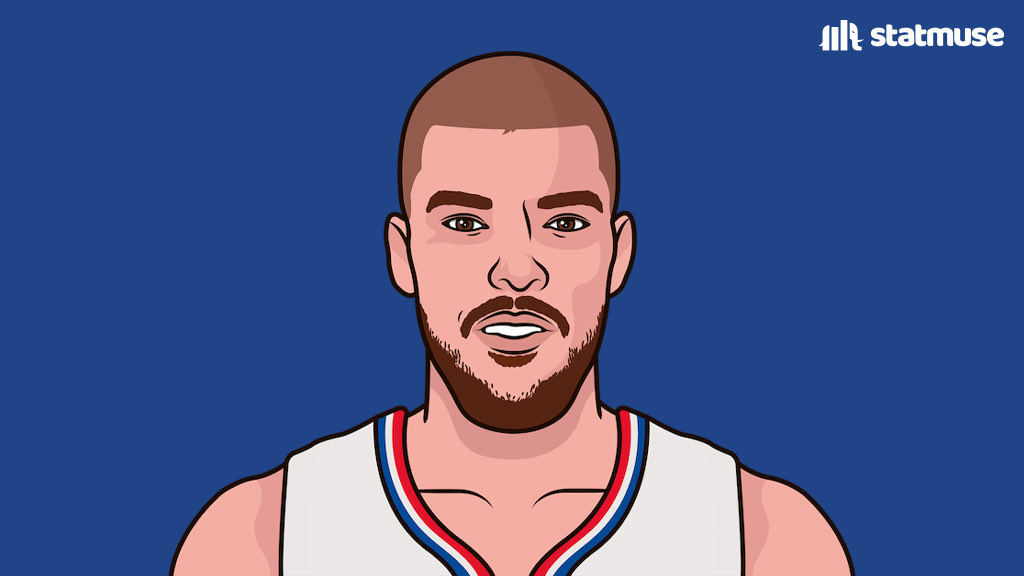 The Vertical
@
YahooSportsNBA
The Clippers and C Ivica Zubac have agreed to a three-year, $33M extension, per
@Adrian Wojnarowski
.
pic.twitter.com/6t2hULeL9E
–
5:14 PM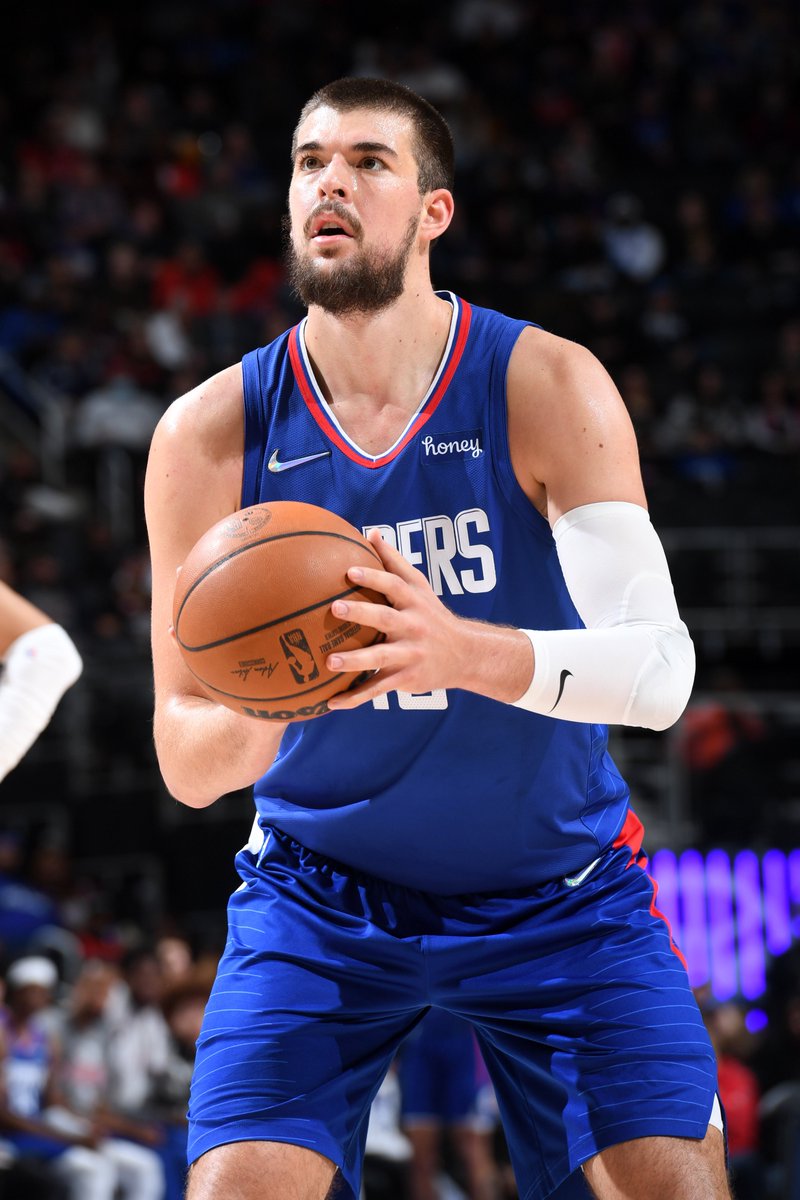 Adrian Wojnarowski
@
wojespn
Los Angeles Clippers center Ivica Zubac has agreed on a three-year, $33 million extension, his agents Jeff Schwartz and Mike Lindeman of
@excelbasketball
tell ESPN. The Clippers declined his $7.5M team option for 2022-2023, clearing the way for Zubac's new deal. –
5:08 PM
Ryan Blackburn
@
NBABlackburn
List of centers whose salary fits within Denver's $8.2 mil TPE:
Zach Collins
Ivica Zubac
Jaxson Hayes
Alex Len
Boban Marjanovic
Goga Bitadze
Day'Ron Sharpe
Willy Hernangomez
Tony Bradley (player option)
Not a great list, but if Denver uses the MLE on a wing, gotta get creative. –
12:02 PM
To leave a comment, you will need to
Sign in or create an account
if you already have an account. Typed comments will be lost if you are not signed in.