What's the buzz on Twitter?

Adam Himmelsbach
@
AdamHimmelsbach
Marcus Smart said the Celtics' roster is in a good spot, and he thinks they're finally in position to start getting key contributors on veteran's minimum deals.
https://t.co/grv82sKOY0
pic.twitter.com/u0PFuWAqXJ
–
10:09 PM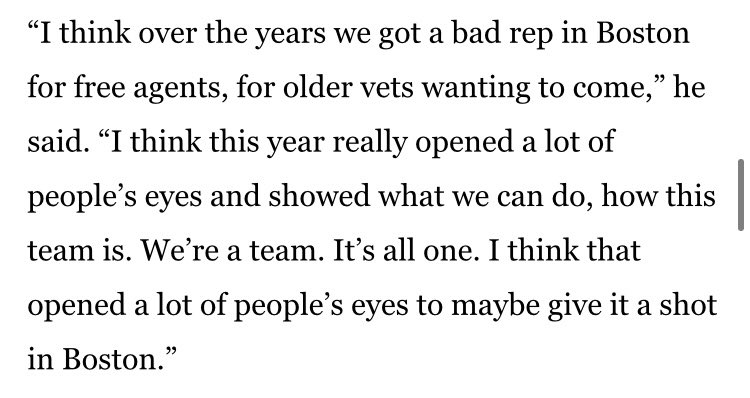 Mark Murphy
@
Murf56
Marcus Smart on all that trade talk: "Every year my name is in talks, and I'm still here. I'm still the longest tenured Celtic. So I take it as a compliment. It means you're valued pretty high and if your name is talked about people want you. But I don't pay much attention." –
7:12 PM

To leave a comment, you will need to
Sign in or create an account
if you already have an account. Typed comments will be lost if you are not signed in.