What's the buzz on Twitter?







Jovan Buha
@
jovanbuha
The Lakers are limited in the type of contract they can offer Malik Monk when free agency starts this week.
But will he return to LA for less?
I spoke to Malik about his priorities in free agency, including why role and minutes are more important than $:
https://t.co/Nb14zJGeT1
pic.twitter.com/UzBEyxIFU6
–
5:05 PM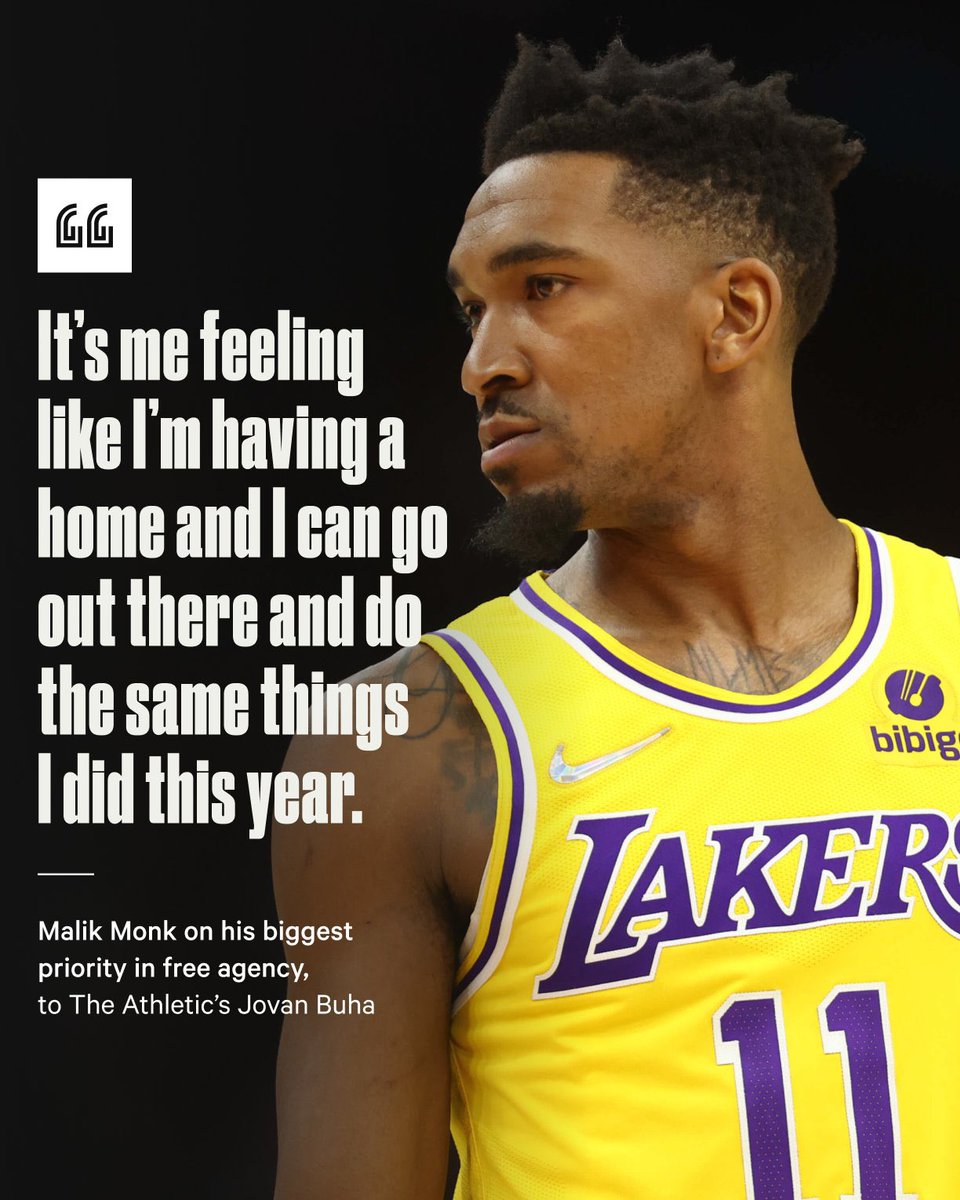 Jovan Buha
@
jovanbuha
On the surface, they're an odd pairing with much different paths to the NBA.
But dig deeper and there is a lot more in common between Malik Monk and Austin Reaves than just their Arkansas roots.
I spoke with the two and their brothers to learn more:
theathletic.com/3384708/2022/0…
–
11:26 AM
To leave a comment, you will need to
Sign in or create an account
if you already have an account. Typed comments will be lost if you are not signed in.