What's the buzz on Twitter?
Christos Tsaltas
@
Tsaltas46
First 2 days of the free agency for the Warriors:
-Juan Toscano-Anderson joined Lakers
-Gary Payton II joined Blazers
-Otto Porter jr joined Raptors
-Nemanja Bjelica decided to join Fenerbahce
-Kevon Looney re-signed (3 years)
-Donte DiVincenzo signed for 2 years
#DubNation
–
7:49 PM
BasketNews
@
BasketNews_com
Nemanja Bjelica left Fenerbahce as a EuroLeague star and now he might return as an NBA champion 🏆
📸 @FBBasketbol &
@Golden State Warriors
pic.twitter.com/LXjFXLXQbw
–
4:59 PM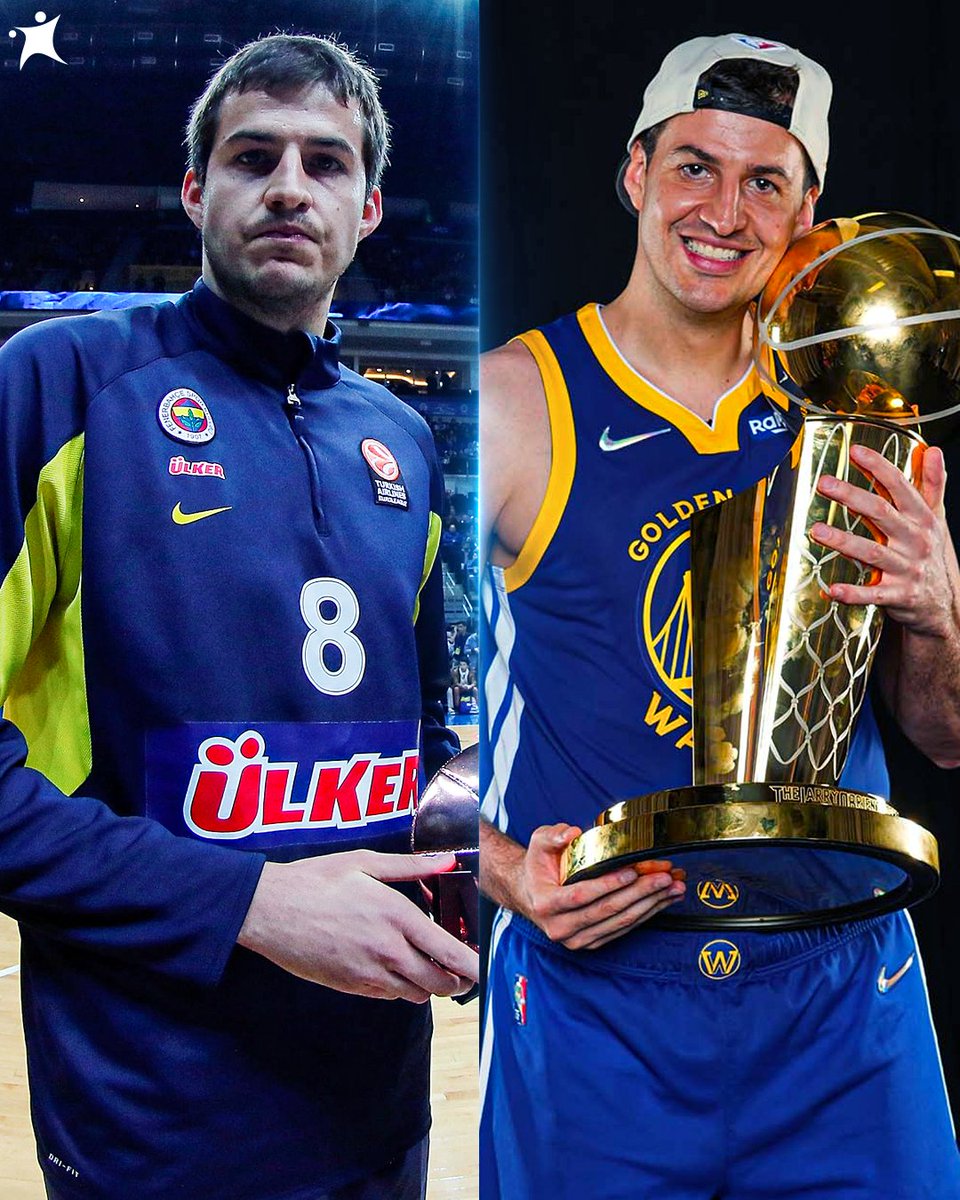 Monte Poole
@
MontePooleNBCS
Also hearing that Nemanja Bjelica indeed has told Warriors of his plans to play overseas next season, as first reported by
@Kendra Andrews
.
That's 3 reserves (with GP2 and OPJ) from last season already headed elsewhere –
4:39 PM
Kylen Mills
@
KylenMills
Round up of Warriors FA so far
Signed:
Kevon Looney
Walked:
Gary Payton II
Otto Porter Jr
Nemanja Bjelica
Juan Toscano-Anderson
Questionable:
Andre Iguodala, still considering retirement
Damion Lee
#dubnation
#goldblooded
–
4:31 PM
BasketNews
@
BasketNews_com
The 2021/2022 NBA champion Nemanja Bjelica has reportedly reached agreement with Fenerbahce 🤯
pic.twitter.com/Zx4Q12mDN4
–
4:00 PM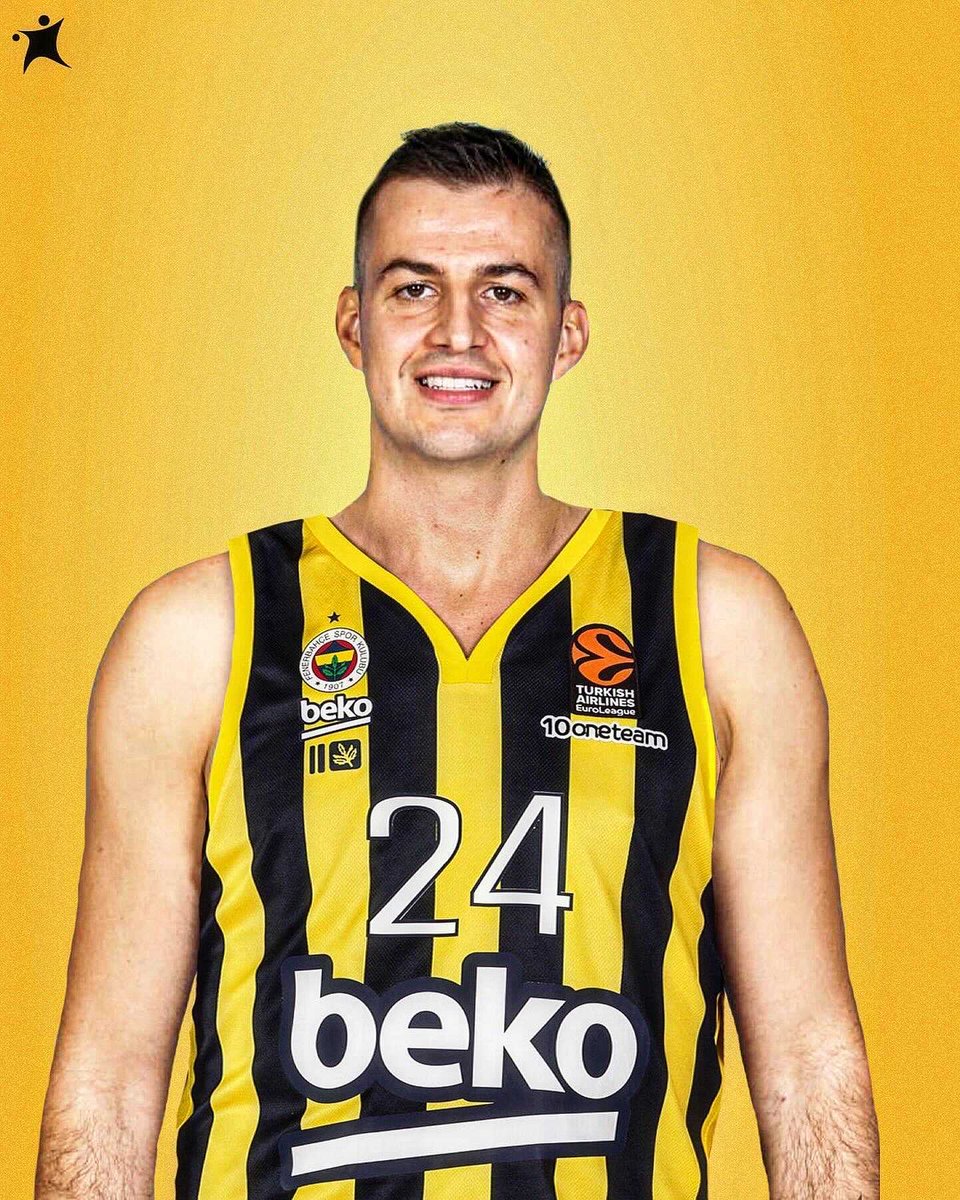 Christos Tsaltas
@
Tsaltas46
Nemanja Bjelica won the NBA championship with the Warriors in 2021-22 season. His status for next summer is unclear and Turkish team, Fenerbahce, has the willingness to bring him back to Turkey for the upcoming season, as
@SdnaGr
reported.
#Fenerbahce
–
4:31 PM

Marcus Thompson
@
ThompsonScribe
Warriors current roster. Presuming they find a way to keep Looney and GP2, then what?
Bjelica as the third center? Go with two centers and get another PG or wing? Keep the 15th spot open (for Iguodala)?
Decisions. Decisions.
pic.twitter.com/L73LYycBMU
–
5:43 PM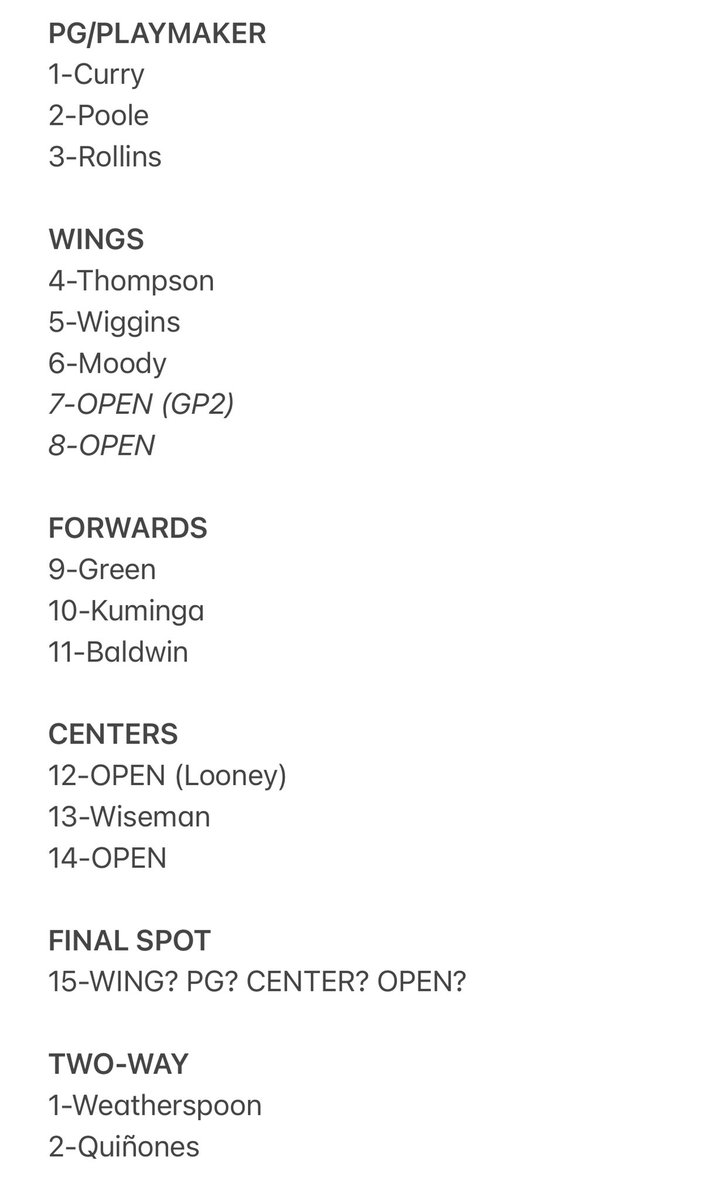 BasketNews
@
BasketNews_com
The upcoming FIBA World Cup qualifiers window will be STACKED 🔥
🇸🇮 Luka Doncic
🇸🇮 Goran Dragic
🇹🇷 Alperen Sengun
🇹🇷 Cedi Osman
🇷🇸 Nemanja Bjelica
🇷🇸 Boban Marjanovic
🇭🇷 Bojan Bogdanovic
🇩🇪Dennis Schroder
🇫🇮 Lauri Markkanen
🇨🇿 Tomas Satoransky
🇧🇬 Sasha Vezenkov
Others⬇️ –
11:12 AM
The Lakers have a strong interest in retaining Monk, but it will depend on both his market and the quality of 3-and-D wings available to Los Angeles, according to league sources.
Players the Lakers will target with their full taxpayer midlevel exception include Otto Porter Jr., Nicolas Batum, Gary Harris, T.J. Warren, Caleb Martin, Cody Martin, Mo Bamba and Danuel House Jr., according to multiple league sources. Players the Lakers will be interested in for the partial midlevel exception or minimum contracts include Nemanja Bjelica, Jeremy Lamb, Jevon Carter and Juan Toscano-Anderson, according to league sources. -via
The Athletic
/ June 30, 2022
To leave a comment, you will need to
Sign in or create an account
if you already have an account. Typed comments will be lost if you are not signed in.