What's the buzz on Twitter?
Duane Rankin
@
DuaneRankin
Official: Devin Booker signs supermax extension of four years, $224M. #Suns
pic.twitter.com/1bpWhHrOPR
–
12:44 AM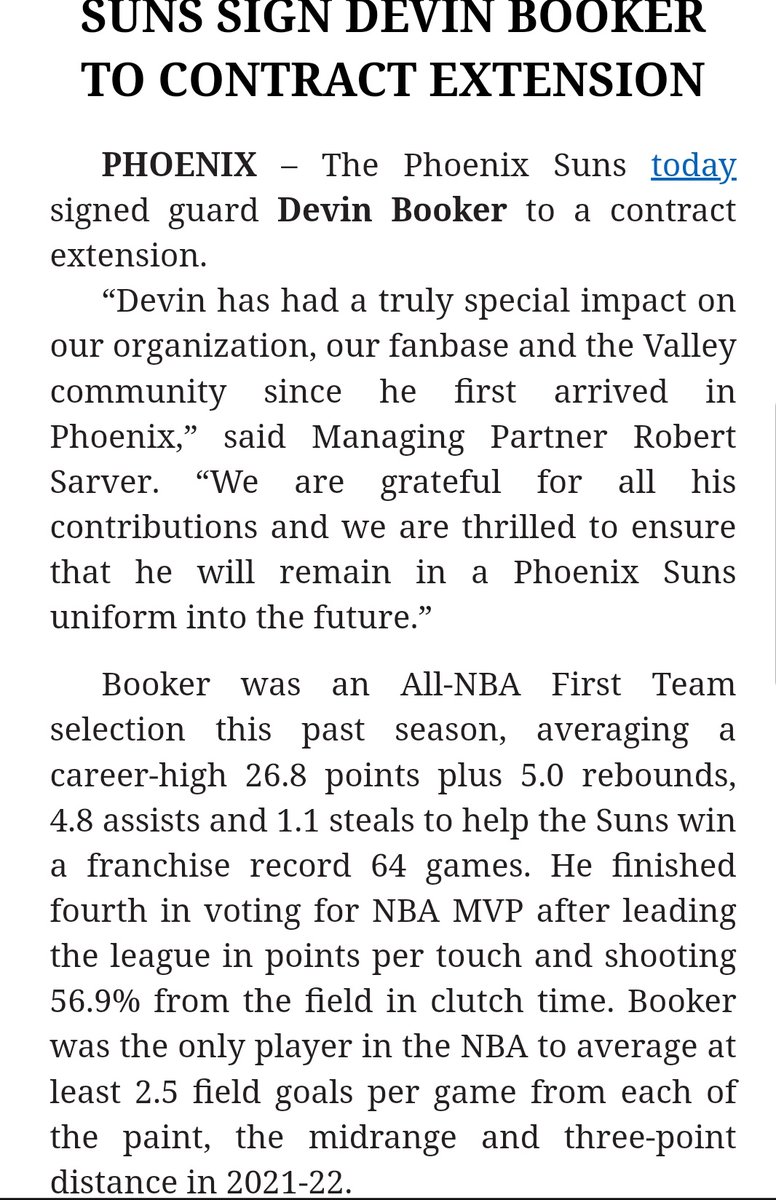 Gerald Bourguet
@
GeraldBourguet
Officially official.
James Jones on Devin Booker: "He is just getting started."
pic.twitter.com/H2whDrVklJ
–
10:54 PM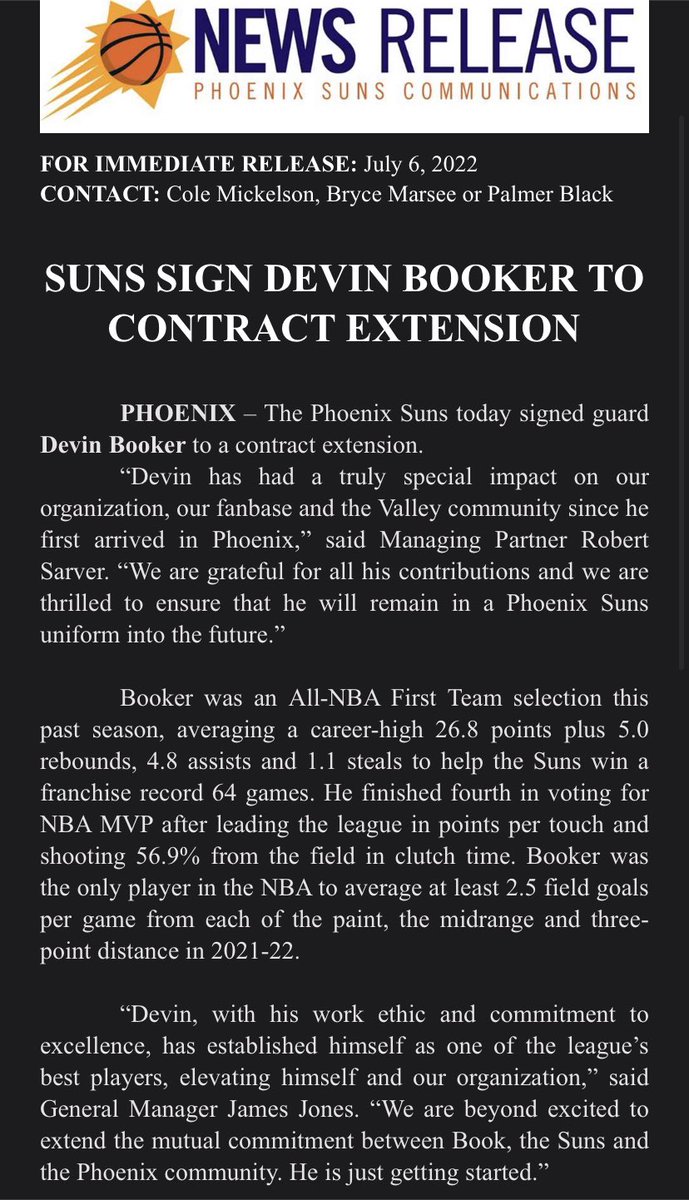 Eric Koreen
@
ekoreen
I'm here to report that everything you've heard about
@Chris Herring
"Blood In The Garden" is true: The stuff I knew I got more detail on, and there was plenty of stuff I didn't know, too. Such a fun book with interesting characters worthy of exploration. –
12:58 PM
To leave a comment, you will need to
Sign in or create an account
if you already have an account. Typed comments will be lost if you are not signed in.