What's the buzz on Twitter?
Adam Zagoria
@
AdamZagoria
The Nets added 3 new assistants and signed Kessler Edwards to a multi-year extension
pic.twitter.com/0X2K7QHC47
–
4:57 PM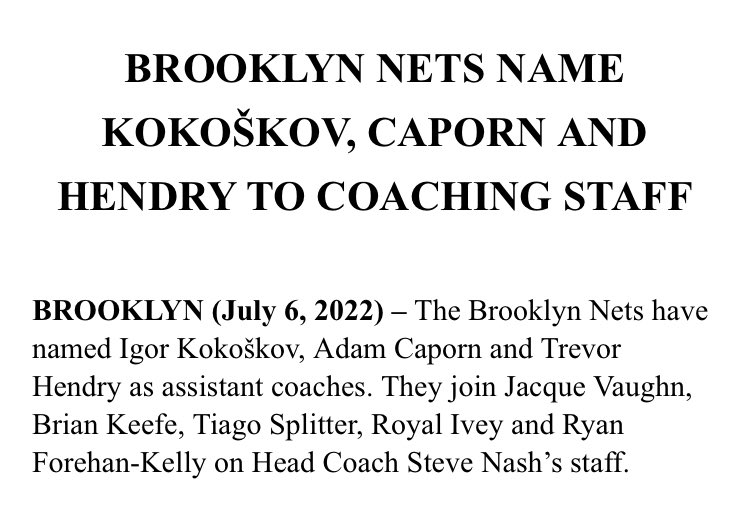 Sam Quinn
@
SamQuinnCBS
My dream ending to the Lakers offseason:
1. Kyrie Irving and Joe Harris for Russell Westbrook, Kendrick Nunn, Wenyen Gabriel and whatever picks it takes.
2. Dennis Schroder with roster spot No. 14 to replace Nunn.
3. Kessler Edwards with roster spot No. 15 for another wing. –
12:53 AM

To leave a comment, you will need to
Sign in or create an account
if you already have an account. Typed comments will be lost if you are not signed in.