What's the buzz on Twitter?

Dave McMenamin
@
mcten
New story: LeBron James and the Lakers discussed their future together on Thursday. Rich Paul, the CEO of Klutch Sports Group, told ESPN the talks were "productive"
es.pn/3zW94hw
–
6:50 PM
Dave McMenamin
@
mcten
LeBron James and his representative Rich Paul of Klutch Sports met with Lakers VP of basketball ops and GM Rob Pelinka on Thursday regarding James' eligible contract extension. Paul told ESPN the discussion was "productive" and both sides will continue a dialogue. –
5:06 PM





Chris Palmer
@
ChrisPalmerNBA
LeBron is dead set on playing with Bronny. Right now he's a fringe NBA prospect at best. Needs at least 3 years at a mid-major. That would be the 2026 NBA Draft. LeBron will be 42. Best case scenario is to go undrafted. Then sign a two-way with the South Bay Lakers. –
11:35 PM


NBA on ESPN
@
ESPNNBA
Could you see LeBron going back to Cleveland? 👀
@Bobby Marks
on what could be a wild 2023 free agency ➡️
https://t.co/HDRpTfCDBd
pic.twitter.com/WQNKfLr59L
–
5:27 PM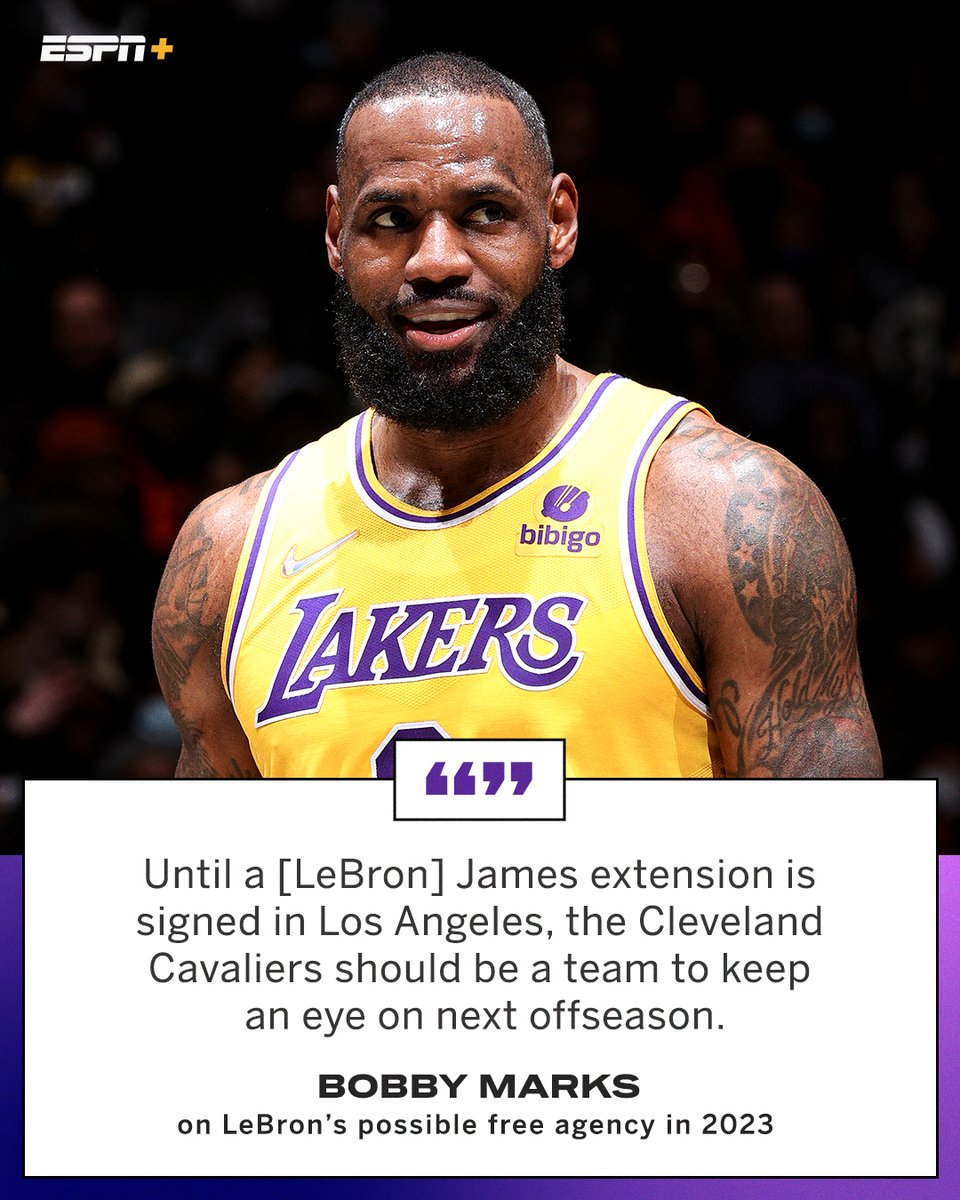 Paul told ESPN he expects both sides to continue a dialogue moving forward
. LeBron James is entering the final year of his contract, worth $44.5 million, and will be 38 years old when his current deal is up. The maximum length of a contract a player aged 38 or older can sign is two years, according to the NBA's collective bargaining agreement. James has until June 30 to sign the extension before becoming an unrestricted free agent. -via
ESPN
/ August 4, 2022
To leave a comment, you will need to
Sign in or create an account
if you already have an account. Typed comments will be lost if you are not signed in.