What's the buzz on Twitter?





Chris Palmer
@
ChrisPalmerNBA
LeBron is dead set on playing with Bronny. Right now he's a fringe NBA prospect at best. Needs at least 3 years at a mid-major. That would be the 2026 NBA Draft. LeBron will be 42. Best case scenario is to go undrafted. Then sign a two-way with the South Bay Lakers. –
11:35 PM


NBA on ESPN
@
ESPNNBA
Could you see LeBron going back to Cleveland? 👀
@Bobby Marks
on what could be a wild 2023 free agency ➡️
https://t.co/HDRpTfCDBd
pic.twitter.com/WQNKfLr59L
–
5:27 PM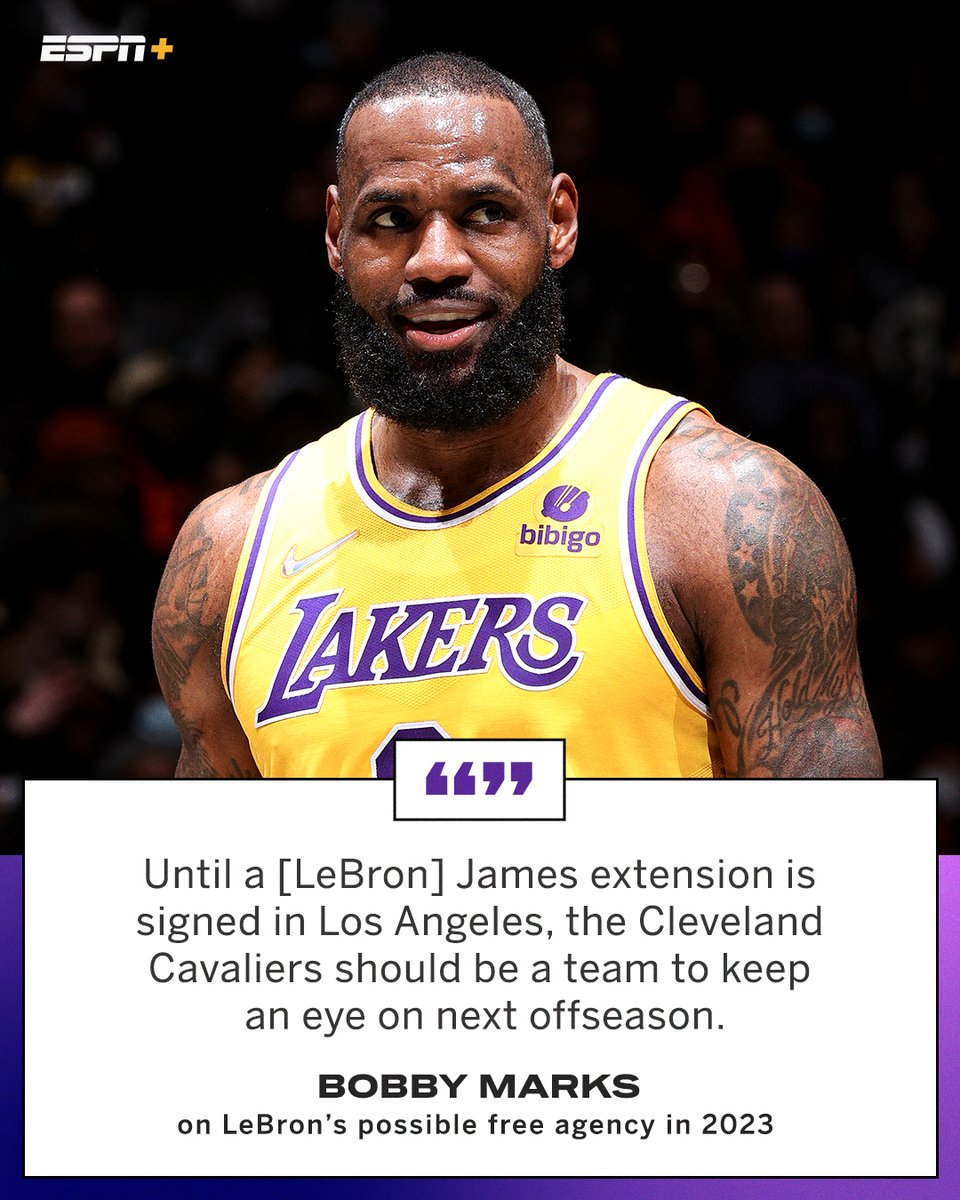 James, who turns 38 in December, can negotiate an extension through the end of next June, providing a long runway before any decision needs to be made. However, the prospect of James playing out the final year of his current contract without further agreement could turn into a significant distraction during Darvin Ham's first year as the Lakers' coach
. James, though, could use pending free agency as leverage, forcing the Lakers into strengthening their roster by forfeiting even more future draft picks. The Lakers, according to people with knowledge of the situation said, haven't shown interest in deals requiring them to trade both their 2027 and 2029 first-round picks. The team has also resisted taking on long-term contracts in deals. -via
Los Angeles Times
/ August 4, 2022
To leave a comment, you will need to
Sign in or create an account
if you already have an account. Typed comments will be lost if you are not signed in.