What's the buzz on Twitter?



Tommy Beer
@
TommyBeer
Kevin Durant and Kyrie Irving's relationship with the Nets coaching staff has been a wild ride…
A Thread 🧵
Back in 2019, KD claimed that one of the reasons he wanted to come to Brooklyn was because of head coach Kenny Atkinson (based on som YouTube research):
pic.twitter.com/IMQZOEEpPn
–
9:29 AM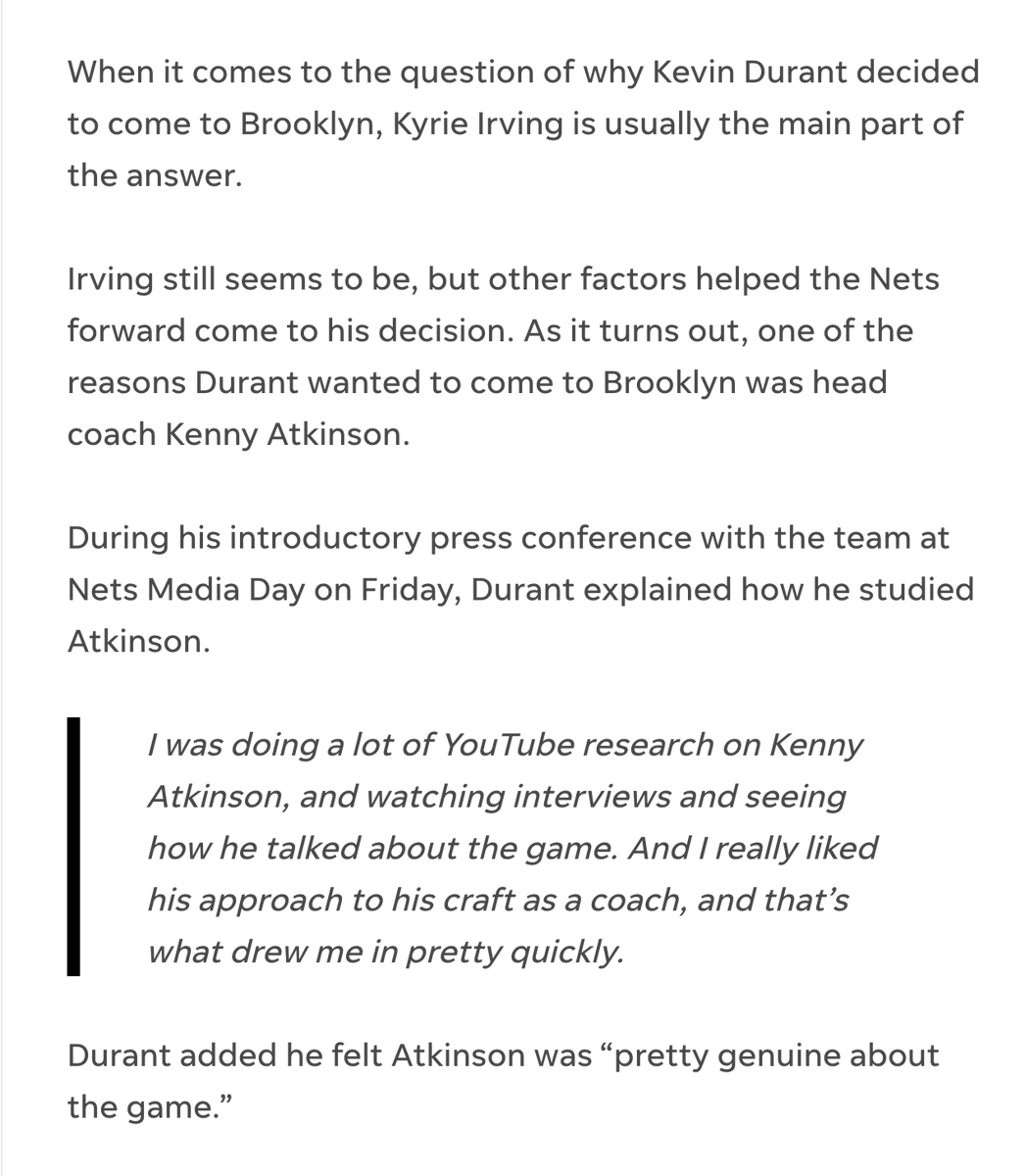 Ben Rohrbach
@
brohrbach
The only way you can consider Sean Marks a failed GM is to think entrusting his team to Kevin Durant and Kyrie Irving was the failure. –
9:54 PM

Tommy Beer
@
TommyBeer
Kyrie has had some amazing, incredible one-liners in his remarkable career, but this one was maybe the best:
"When I say I'm here with Kevin (Durant), I think that it really entails us managing this franchise together alongside Joe (Tsai) and Sean (Marks),"
pic.twitter.com/j7w4b4b1dd
–
8:07 PM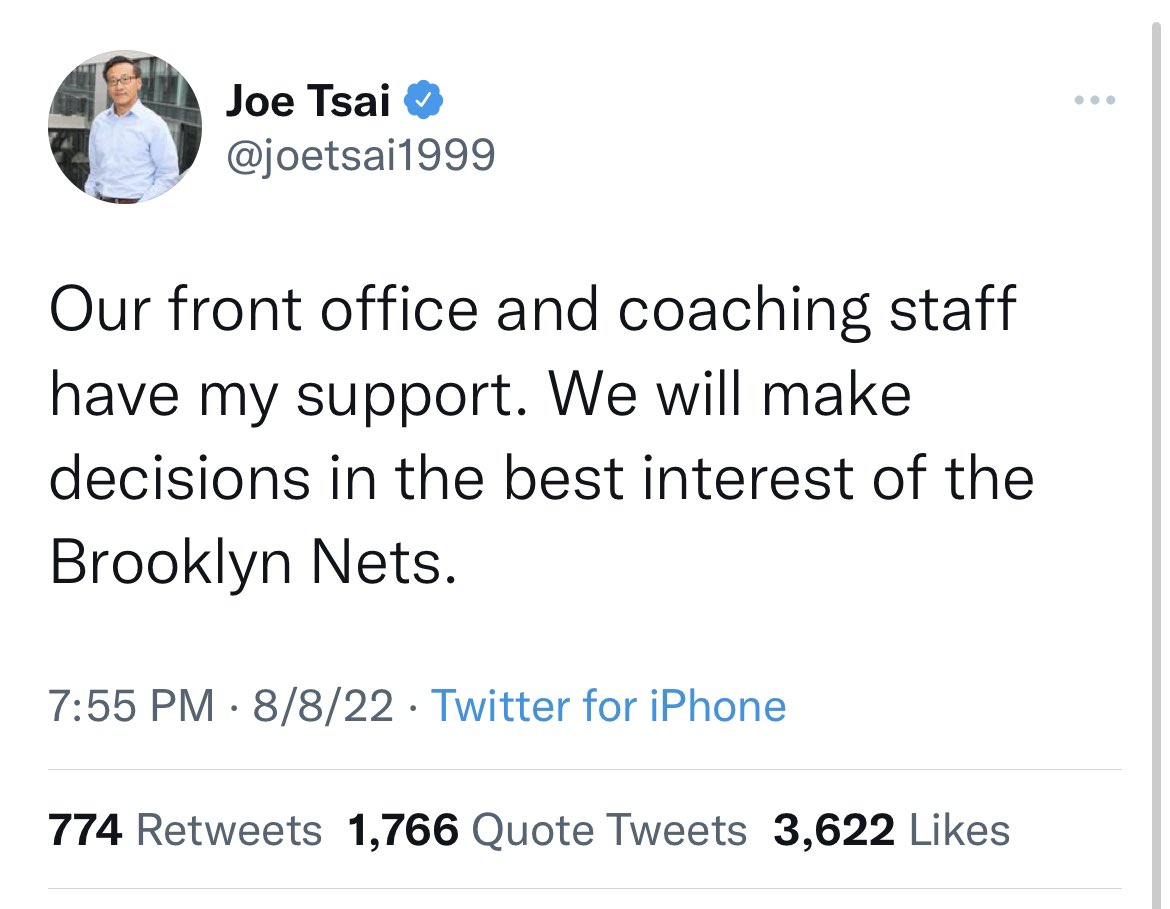 Tommy Beer
@
TommyBeer
The Nets won more playoff games (1) in 2019, with Kenny Atkinson as head coach and Caris LeVert, Jarrett Allen, D'Angelo Russell on the roster, than they did in 2022 with Kevin Durant and Kyrie Irving on the roster.
And in 2019, Brooklyn had tons of cap space and all their picks –
3:29 PM
Brady Hawk
@
BradyHawk305
With all that being said about picking between KD or the coach and GM, I'd keep an eye on the Kyrie situation again
Not a report lol –
2:38 PM
"KD came to the same conclusion," the source added.
The Nets have not found a trade offer that would prompt them to deal the all-time great, and according to the report, Tsai and the Nets have made it known they would take "every last asset from a team that trades for Durant." In stating the lofty hope for the trade return, perhaps the Nets believe Durant would be less motivated to leave and more likely to report to September's training camp. -via
New York Post
/ August 9, 2022
"Joe [Tsai] has tried to make too many decisions himself," including choosing the coach, the source said.
After the Game 4 loss to Boston, Durant expressed his appreciation for Nash, whom he has consistently publicly supported, and said he was the right coach to lead the Nets into the future. "Steve's been dealt a crazy hand the last two years," said Durant, a two-time NBA champion with the Warriors. "He's had to deal with so much stuff as a head coach, a first-time coach. Trades, injuries, COVID and just a lot of stuff he had to deal with. -via
New York Post
/ August 9, 2022
<div class="veeseoRA2VW"></div>
To leave a comment, you will need to
Sign in or create an account
if you already have an account. Typed comments will be lost if you are not signed in.