What's the buzz on Twitter?

Tommy Beer
@
TommyBeer
Stephen A Smith on SiriumXM w/
@Rick Kamla
this afternoon when asked about potential Mitchell deal:
"Utah didn't want Julius Randle, from what I'm told. They don't want him. The Knicks were willing to unload him. They want RJ Barrett. They want at least 6 1st-round picks."
pic.twitter.com/9Nn7DuwlZe
–
8:15 PM

StatMuse
@
statmuse
Julius Randle as a Knick:
— 21/10/5
— MIP
— All-NBA
— All-Star
Led the Knicks in PTS, AST, REB and STL.
pic.twitter.com/v6x3DAGH8W
–
8:06 PM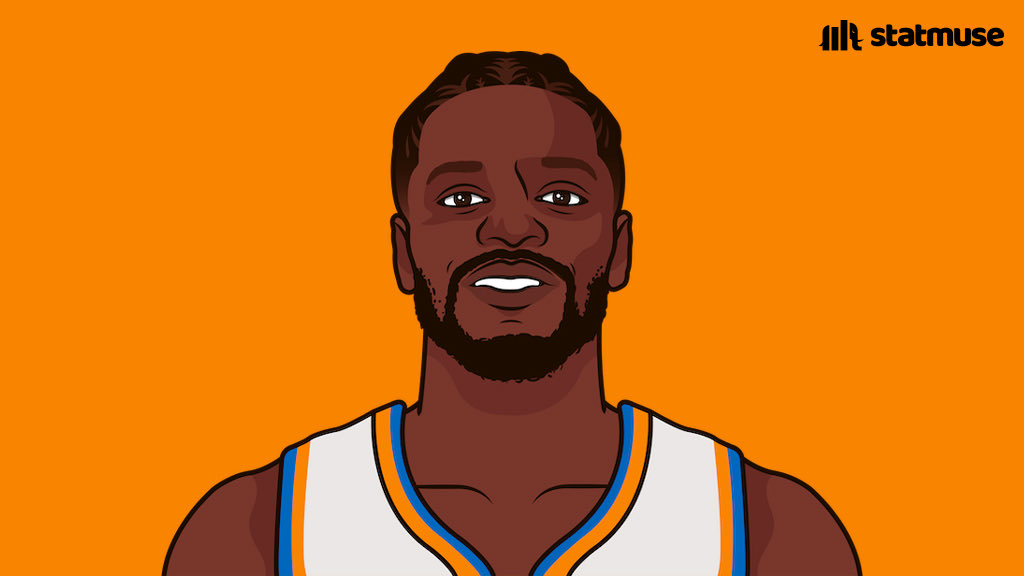 The Knicks' starters ended up on the losing end of the final 110-97 score, though played well throughout the contest.
Toppin led the pack with 25 points, followed closely by Brunson with 24 and Randle with 18.
Following the game, Nike Pro City director Bernard Bowen commended the Knicks trio for the great performance. "It's a playoff atmosphere, New York City bragging rights on the line. Guys want to come out and leave it all on the floor, put on a good show for the city," Bowen said. "You have a lot of kids [here] who can't afford the opportunity to go to a Knicks game, so for those guys to come and play in that atmosphere where it's free for the kids, it's a blessing." -via
New York Post
/ August 9, 2022
To leave a comment, you will need to
Sign in or create an account
if you already have an account. Typed comments will be lost if you are not signed in.