What's the buzz on Twitter?
Christos Tsaltas
@
Tsaltas46
The 2022-23 Washington Wizards can be a very dangerous team. They have size, they added shooters, they're hungry, ambitious and their leader, Bradley Beal, is on a mission. The Beal-Porzingis-Kuzma trio looks very promising. Keep your eyes on them.
#DCAboveAll
–
9:23 PM

Ava Wallace
@
avarwallace
Kyle Kuzma said he was in "a dark place" after the Lakers traded him last year. Feeling embraced by DC fans really helped him out.
"I was in a time in my life where I really needed that type of hug." –
3:09 PM
Chase Hughes
@
ChaseHughesNBCS
Kyle Kuzma says he was in a "dark place" leaving the Lakers because of the narratives surrounding his exit: "How peope perceived me… it kind of hurt me a little bit." –
3:08 PM
Chase Hughes
@
ChaseHughesNBCS
Kyle Kuzma says he and Monte Morris were always sat separately in elementary school because they would talk so much. Being reunited in the NBA has been surreal.
pic.twitter.com/uYR0BpboyL
–
2:54 PM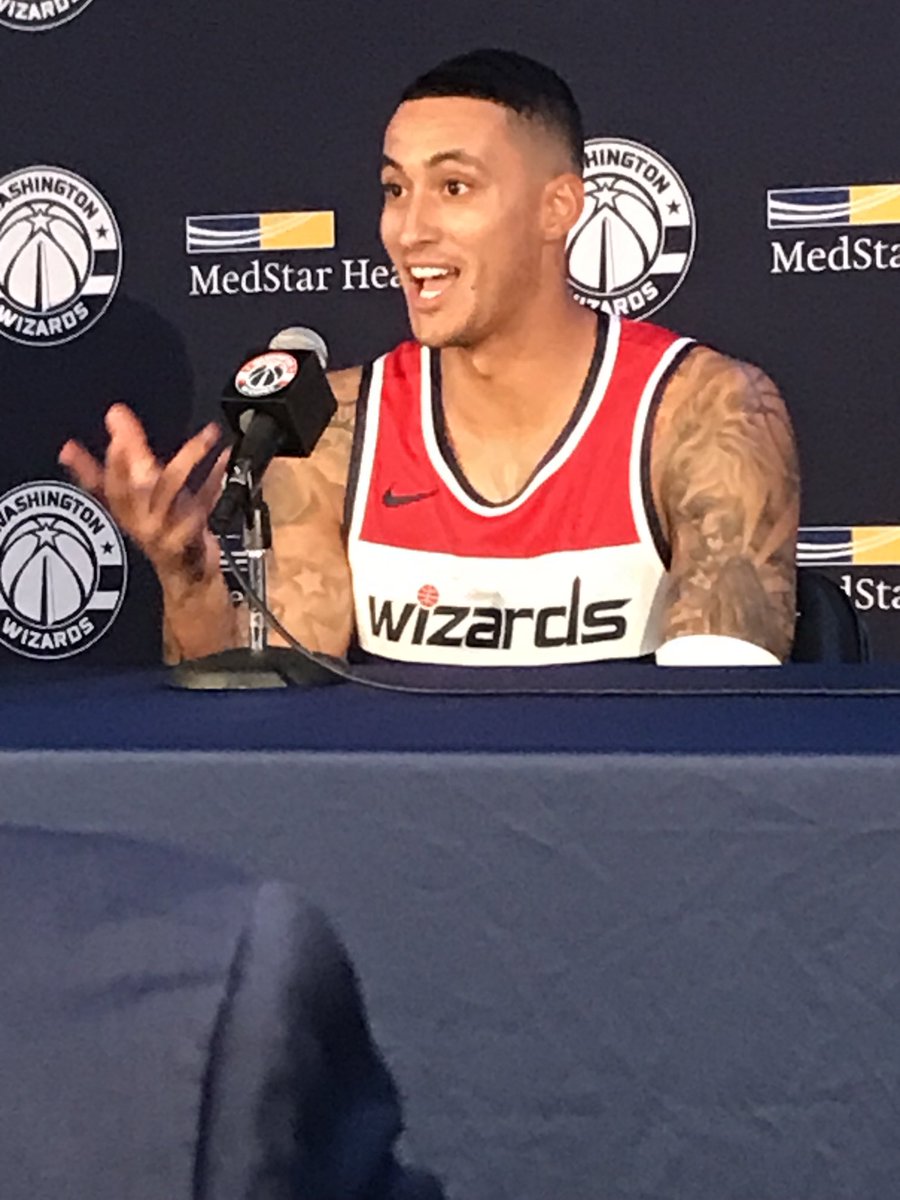 Chase Hughes
@
ChaseHughesNBCS
The Kyle Kuzma pink sweater bobblehead set to be given away this season:
pic.twitter.com/BDocm0Aqm7
–
1:44 PM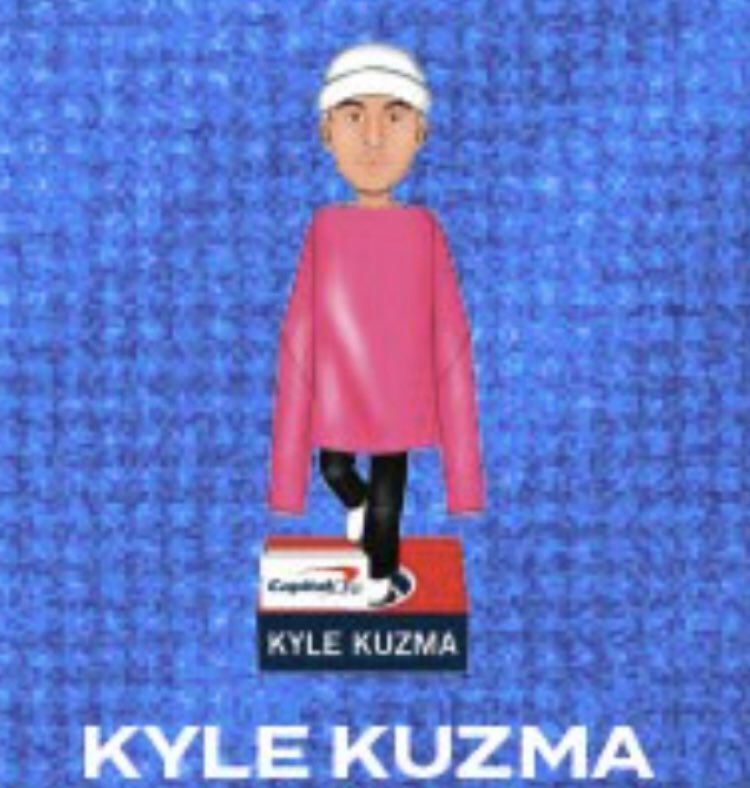 Josh Robbins
@
JoshuaBRobbins
The Washington Wizards' promotional schedule for 2022-23 regular-season home games includes a Kyle Kuzma pink oversized sweater bobblehead for the Jan. 13 game against the Knicks at Capital One Arena.
pic.twitter.com/VVTVtAJUUJ
–
1:11 PM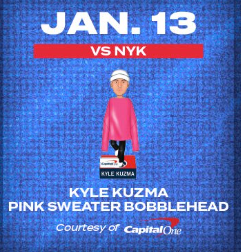 To leave a comment, you will need to
Sign in or create an account
if you already have an account. Typed comments will be lost if you are not signed in.