What's the buzz on Twitter?

Nate Duncan
@
NateDuncanNBA
With Rob Williams now out 8-12 weeks for what appears to be a major surgery instead of a "cleanup," it certainly appears that the idea he couldn't make it any worse by playing on it during the playoffs was……not correct. –
2:53 PM


Sam Quinn
@
SamQuinnCBS
Robert Williams III was my DPOY pick for this season. I think with him out, I'd lean Rudy Gobert for No. 4, but I don't feel especially confident in any single player. –
2:08 PM

John Karalis
@
John_Karalis
Celtics announce Robert Williams had surgery on his left knee and the timeline is now 8-12 weeks
pic.twitter.com/Nsd0lJQUHr
–
2:05 PM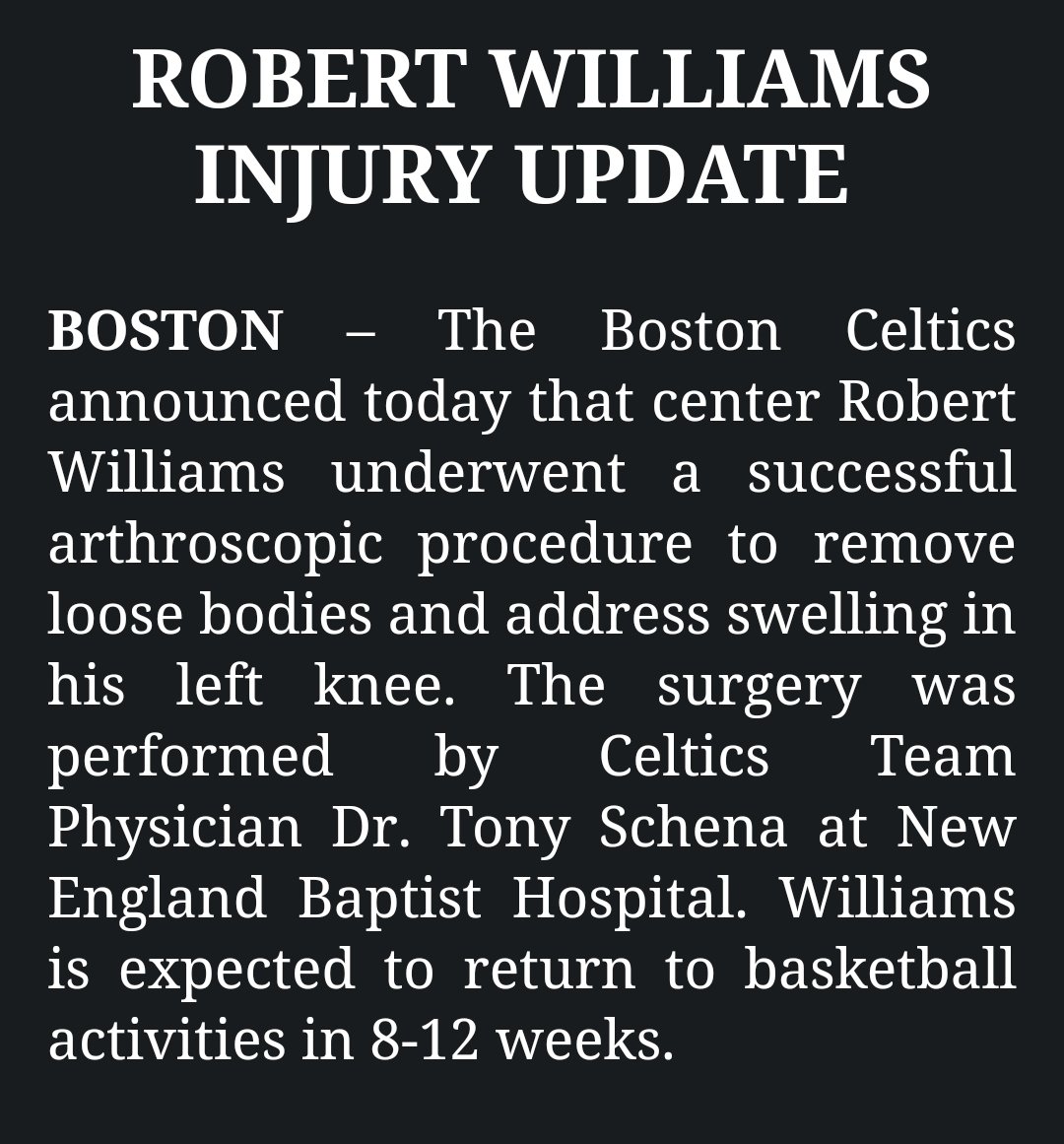 Jared Weiss
@
JaredWeissNBA
Rob Williams and Danilo Gallinari underwent knee surgery today. Williams has been ruled out 8-12 weeks because they had to remove loose bodies and address swelling, twice the initially expected timeframe. Gallinari was not given a timeframe but is likely out for the season. –
2:05 PM


To leave a comment, you will need to
Sign in or create an account
if you already have an account. Typed comments will be lost if you are not signed in.