What's the buzz on Twitter?

Ryan Ward
@
RyanWardLA
Lakers officially sign Dwayne Bacon and Matt Ryan.
pic.twitter.com/jeE8sCVN1K
–
8:01 PM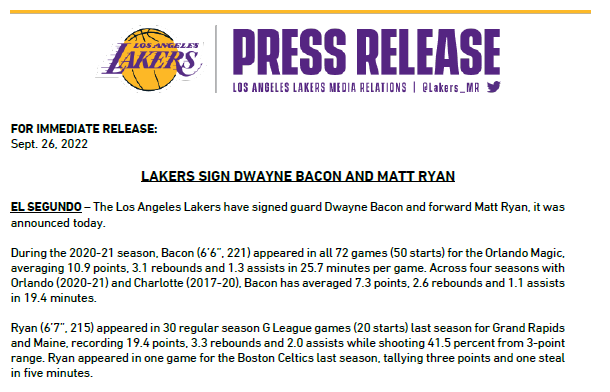 To leave a comment, you will need to
Sign in or create an account
if you already have an account. Typed comments will be lost if you are not signed in.