What's the buzz on Twitter?

Keith Smith
@
KeithSmithNBA
It looks like OKC will complete this trade with Atlanta by bringing in Moe Harkless via the recently approved Chet Holmgren Disabled Player Exception.
That's the cleanest path to this deal getting done from the OKC side. –
5:27 PM


Brandon Rahbar
@
BrandonRahbar
Vit Krejci on the OKC rookie class: "It's awesome to play with these guys. Everyone is so versatile."
That's the new Presti prototype: big, switchable players who can do a bit of everything. The days of athletic, non-shooting defenders are in the past. –
2:24 PM
Rylan Stiles
@
Rylan_Stiles
Vit Krejci said of the roster crunch "I don't think anyone is really thinking about it. We just come to the practice facility and work as hard as possible."
pic.twitter.com/h5z06G3SYJ
–
2:19 PM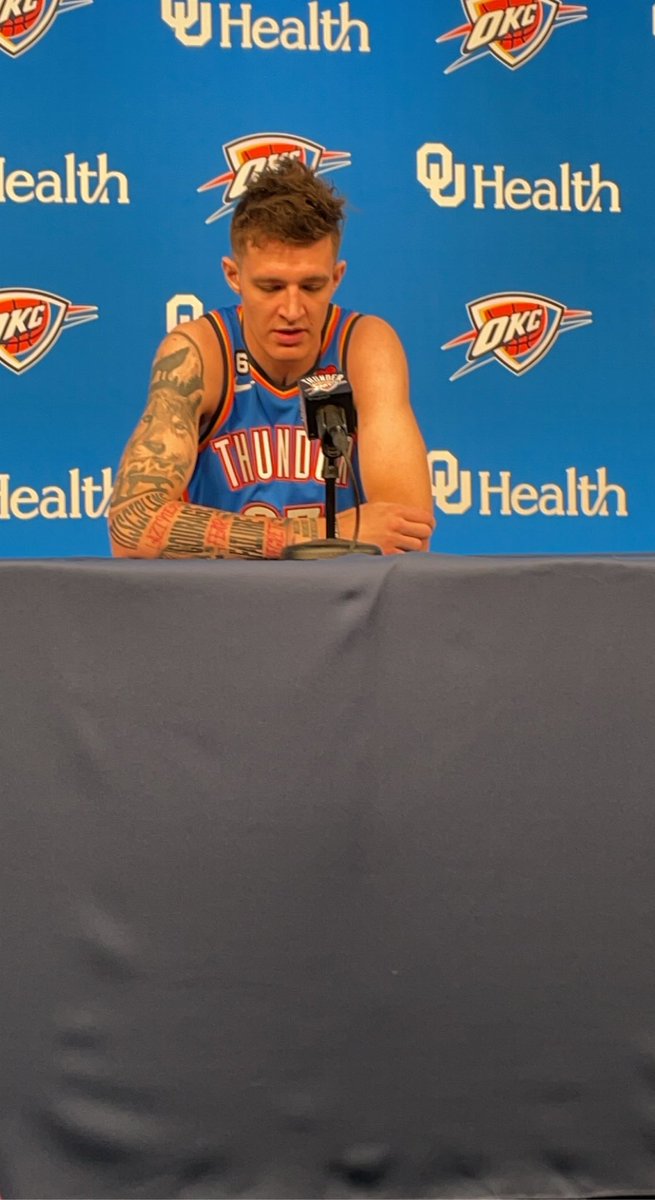 To leave a comment, you will need to
Sign in or create an account
if you already have an account. Typed comments will be lost if you are not signed in.