What's the buzz on Twitter?
Nick Friedell
@
NickFriedell
KD: "When you look at the grand scheme of things, we haven't been healthy at all for two years. Each playoffs we didn't have major guys … So when you got $50 million dollars on your bench this last playoffs with Joe and Ben … I want to see what our team looks like in full." –
2:57 PM

Barbara Barker
@
meanbarb
KD on what happened this summer: "there's a lot of shit that was inaccurate, but it's like I do t want to go through it right now. We don't got that much time right now"
pic.twitter.com/wHRZnJO9WF
–
2:02 PM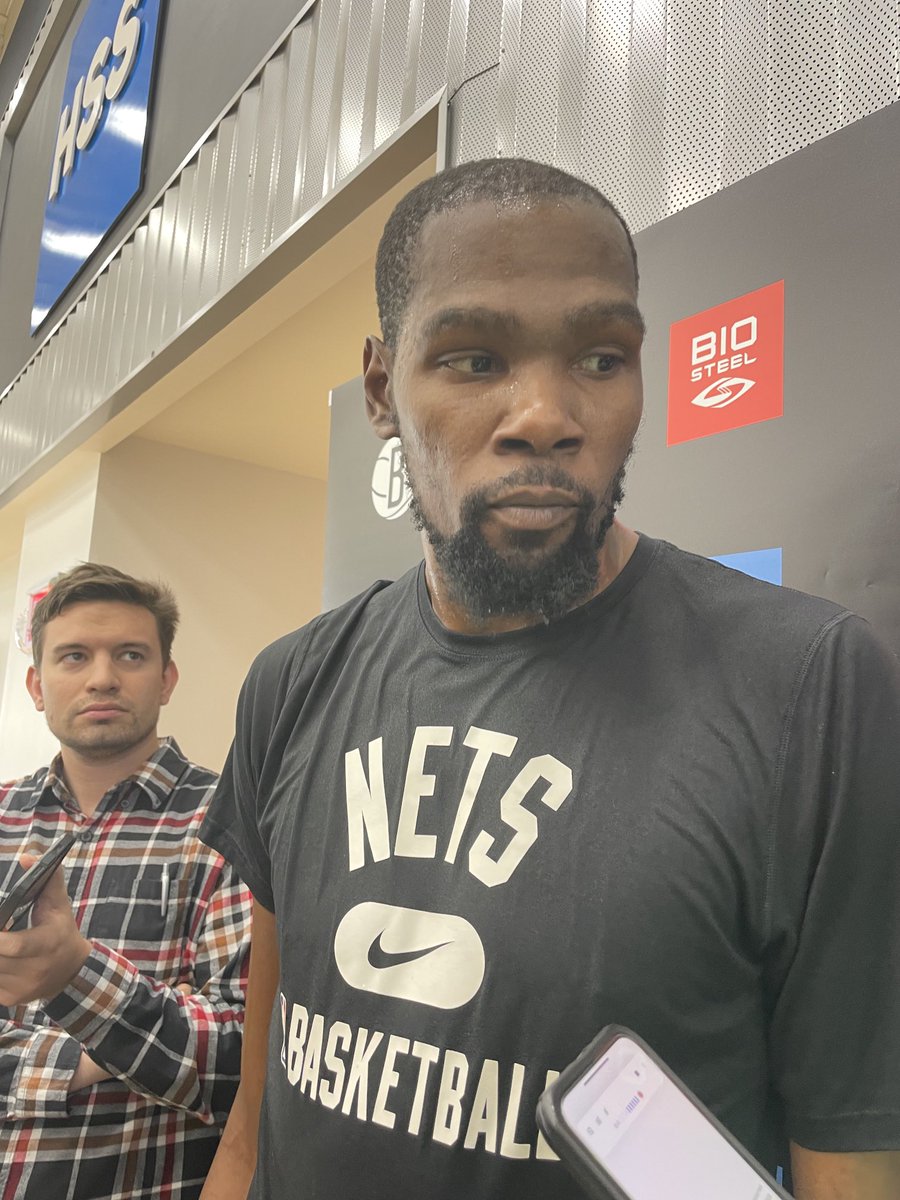 Barbara Barker
@
meanbarb
KD on why he decided to come back: "I felt like we had a good team. I felt like this is the place I said zi wanted to be…..So to be honest I still thought like this was a great option."
pic.twitter.com/iCH3qx4VFd
–
2:00 PM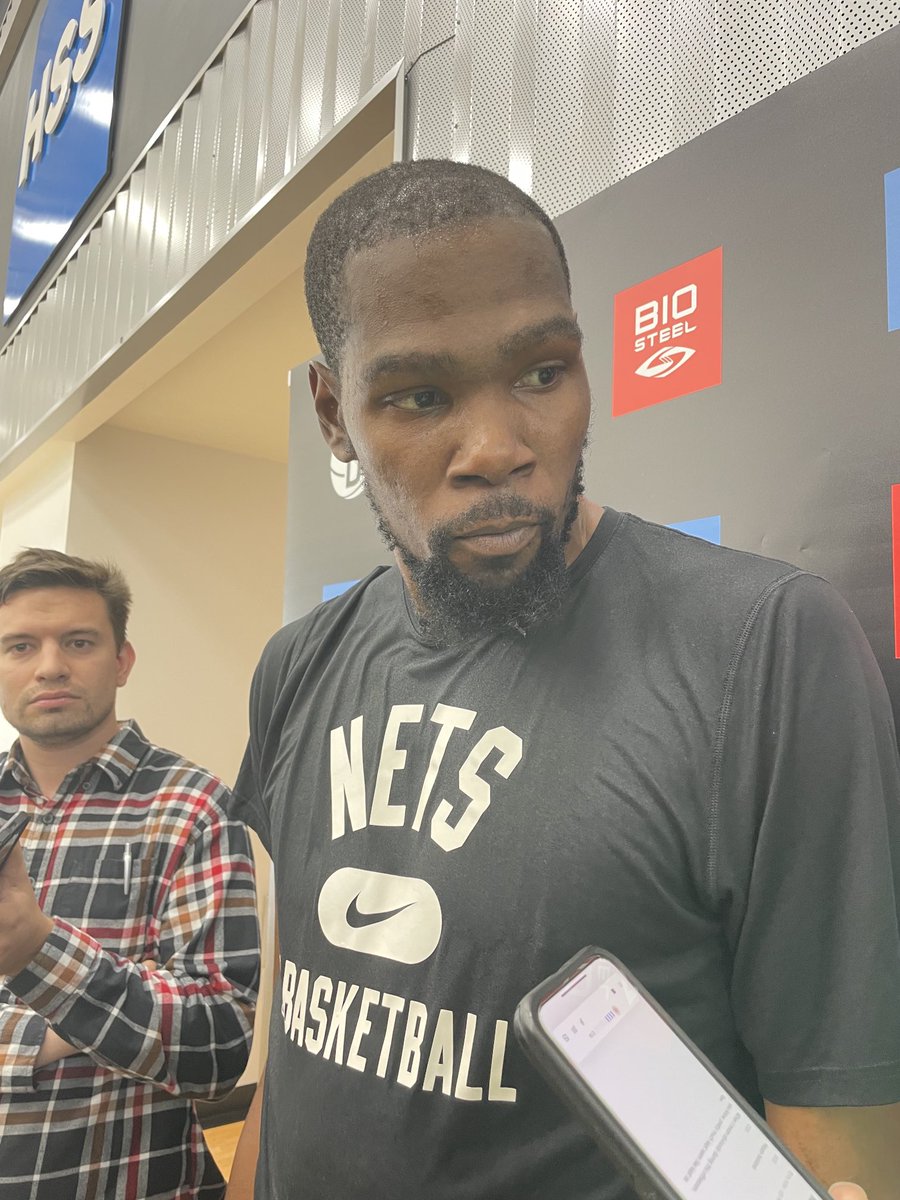 Brian Lewis
@
NYPost_Lewis
Kevin Durant: "I was upset and as a family, they understood that I was upset. And some of the stuff they agree with. And so we talked about and it was over a couple of months, couple of weeks…we worked it out from there, and I'm here now." #nets #nba
pic.twitter.com/9BOdRRGg5E
–
1:38 PM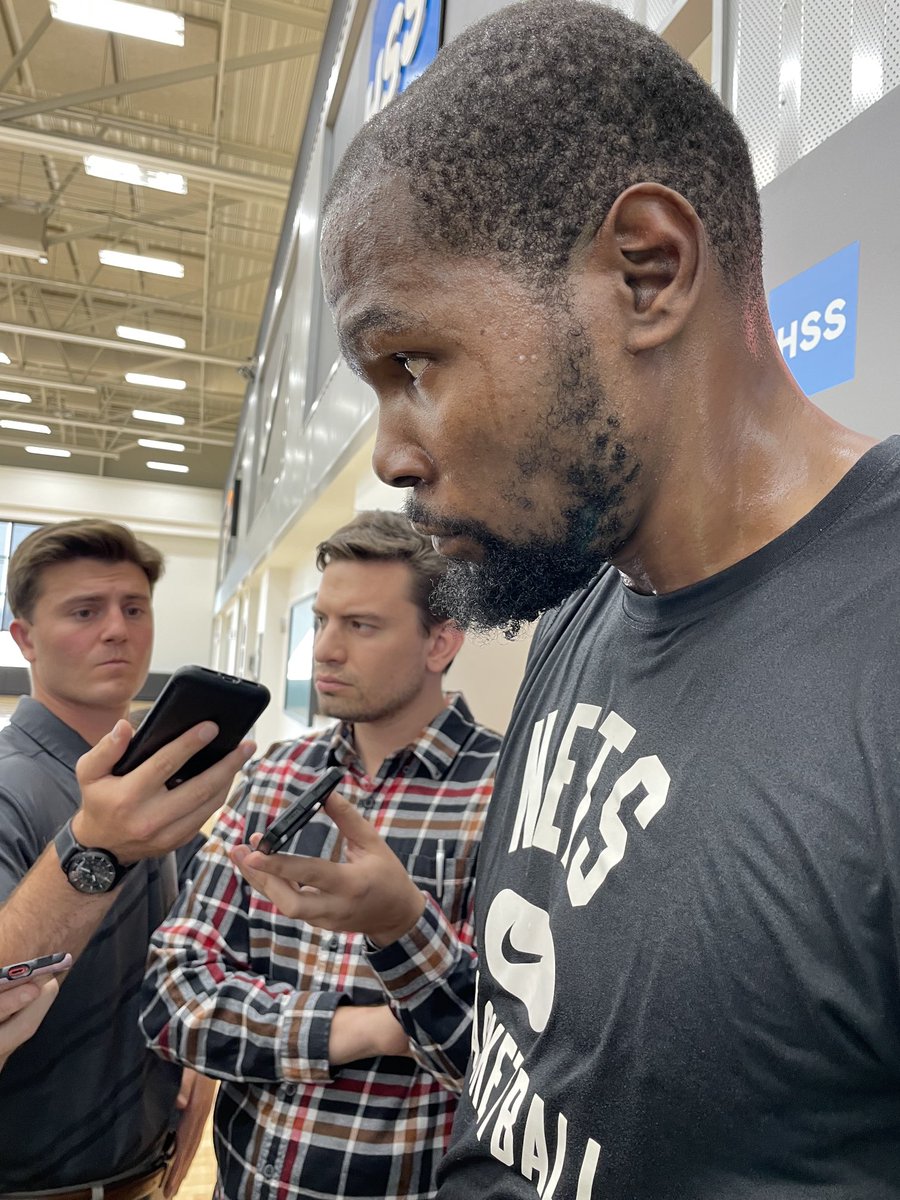 Zach Kram
@
zachkram
Previewing the NBA season with the most important stat to know for each team, starting with the East: the Nets with Durant, Harden and Embiid, the Knicks' opportunity to do something awesome, and much more
theringer.com/nba/2022/9/29/…
–
3:00 PM

To leave a comment, you will need to
Sign in or create an account
if you already have an account. Typed comments will be lost if you are not signed in.