What's the buzz on Twitter?





Sam Quinn
@
SamQuinnCBS
So Steven Adams gets $43.1 million over three years (or $25.2 million over two if we're just counting the extension?)
Kyle Anderson got $18 million over two years from Minnesota.
I think I'd rather have SlowMo at that number than Adams at his? Interesting call by Memphis. –
5:18 PM
Memphis Grizzlies PR
@
GrizzliesPR
The
@Memphis Grizzlies
today announced that the team has signed Steven Adams to a multi-year contract extension.
pic.twitter.com/k4Au4pNBGC
–
5:11 PM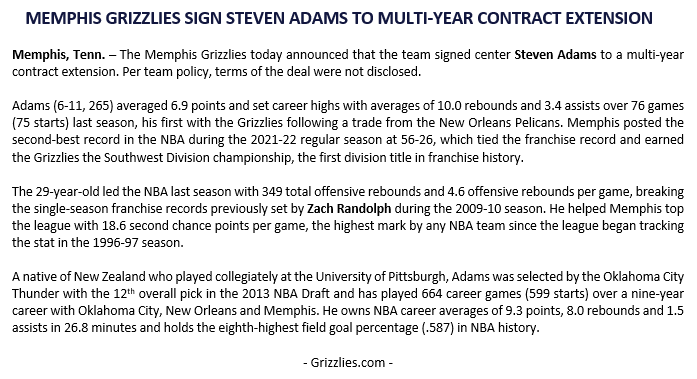 The Vertical
@
YahooSportsNBA
Steven Adams has agreed to a two-year, $25.2M contract extension with the Grizzlies, per
@Adrian Wojnarowski
.
pic.twitter.com/GFbMm8IuLS
–
5:06 PM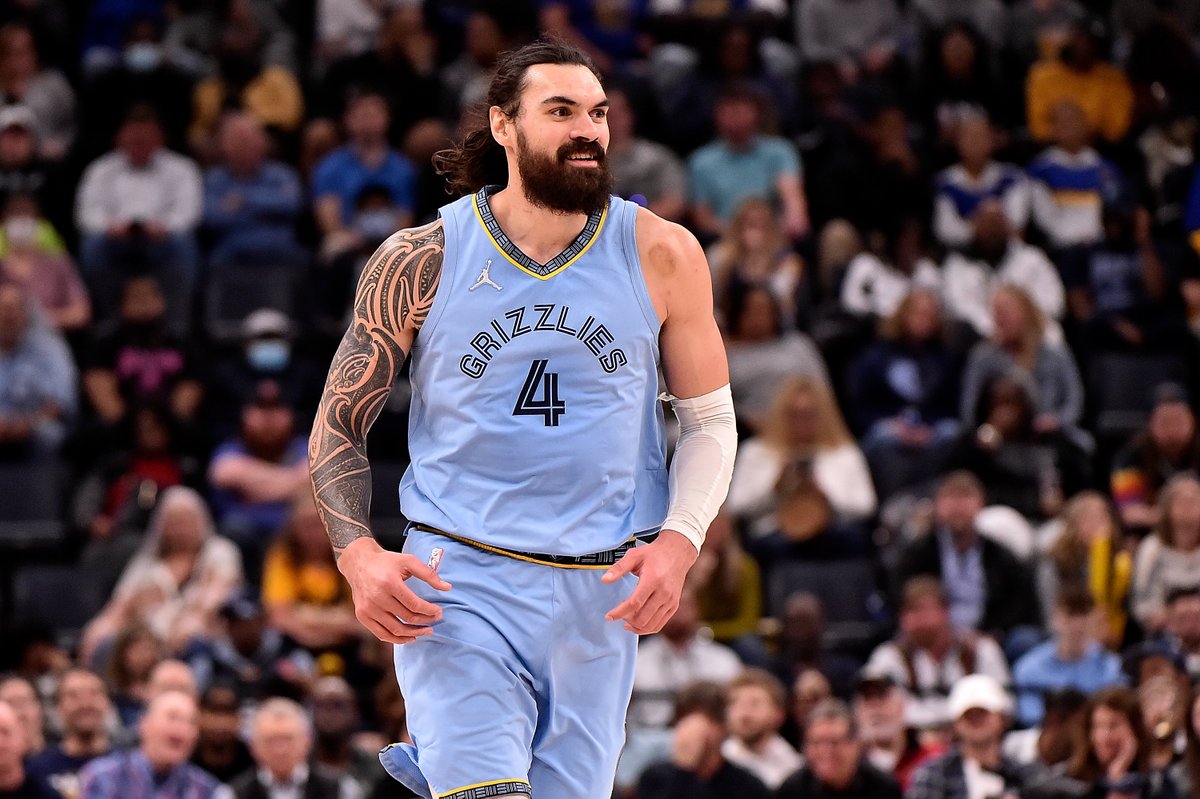 StatMuse
@
statmuse
Steven Adams in Memphis:
— 6.9 PPG
— 10.0 RPG
— 54.7 FG%
— Led league in offensive rebounds
— Only player with 10+ RPG in under 27 MPG
Great veteran center for the Grizzlies.
pic.twitter.com/JbQYVyalcw
–
5:04 PM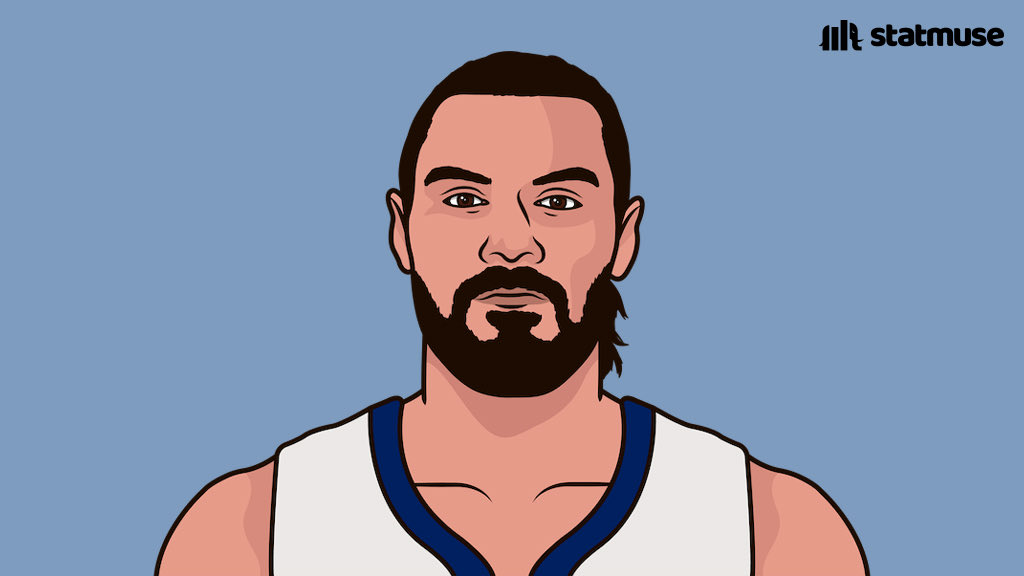 Adrian Wojnarowski
@
wojespn
Memphis Grizzlies center Steven Adams has agreed on a two-year, $25.2 million contract extension, his agent Darren Matsubara of
@wassbasketball
tells ESPN. Adams — an immense culture piece for a young roster — is now tied to the Grizzlies for three years, $43.1 million. –
4:54 PM
To leave a comment, you will need to
Sign in or create an account
if you already have an account. Typed comments will be lost if you are not signed in.