What's the buzz on Twitter?



Justin Grasso
@
JGrasso_
Doc Rivers revealed today that Tyrese Maxey was able to start getting shots up again two days ago. Maxey was able to start doing some running up and down the court but still isn't jumping, which is the only concern the
#Sixers
coach has right now. –
1:12 PM
Rich Hoffman
@
rich_hofmann
The big news at Sixers practice is that Tyrese Maxey was around, if not practicing fully. Doc Rivers said that he was able to run a little bit but not jump. Maxey has progressed to getting some shots up over the past few days.
Still no specific timeline for his return. –
1:07 PM

Keith Pompey
@
PompeyOnSixers
Doc Rivers said Tyrese Maxey was able to run up and down floor today. He didn't sprint. The coach made a point to say the
#Sixers
guard just ran. Maxey started shooting two days ago. –
12:43 PM

Ky Carlin
@
Ky_Carlin
Tyrese Maxey is talking with Sam Cassell post practice #Sixers
pic.twitter.com/oXQ0kBnQhs
–
12:20 PM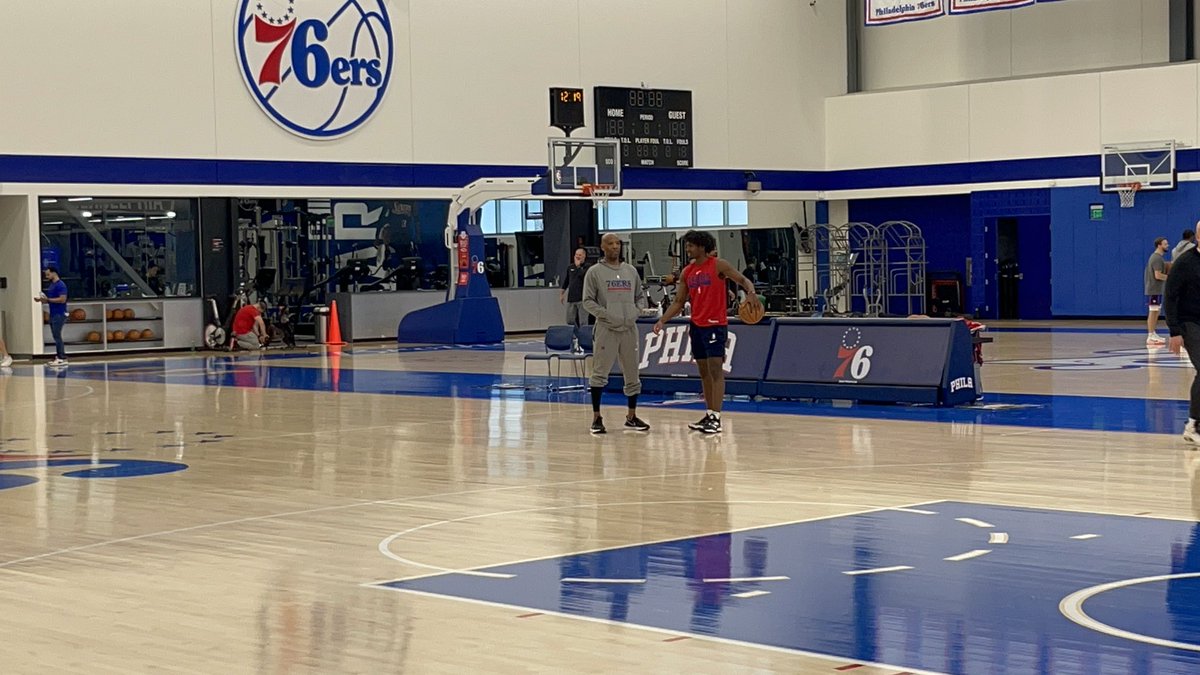 Kyle Neubeck
@
KyleNeubeck
Tyrese Maxey on the floor with a new look at practice
pic.twitter.com/ZFOdWBoEZs
–
12:17 PM