What's the buzz on Twitter?
Nick Friedell
@
NickFriedell
Ben Simmons no longer listed on the Nets' injury report — clearing the way for his return Friday against the Hawks after missing four straight games with continued calf/knee problems. –
4:58 PM
Michael Scotto
@
MikeAScotto
Ben Simmons is expected to return tomorrow night as the Nets host the Hawks at Barclays Center. The first 10,000 fans in attendance will receive a Ben 10 t-shirt.
pic.twitter.com/AIpJzDXPtC
–
4:33 PM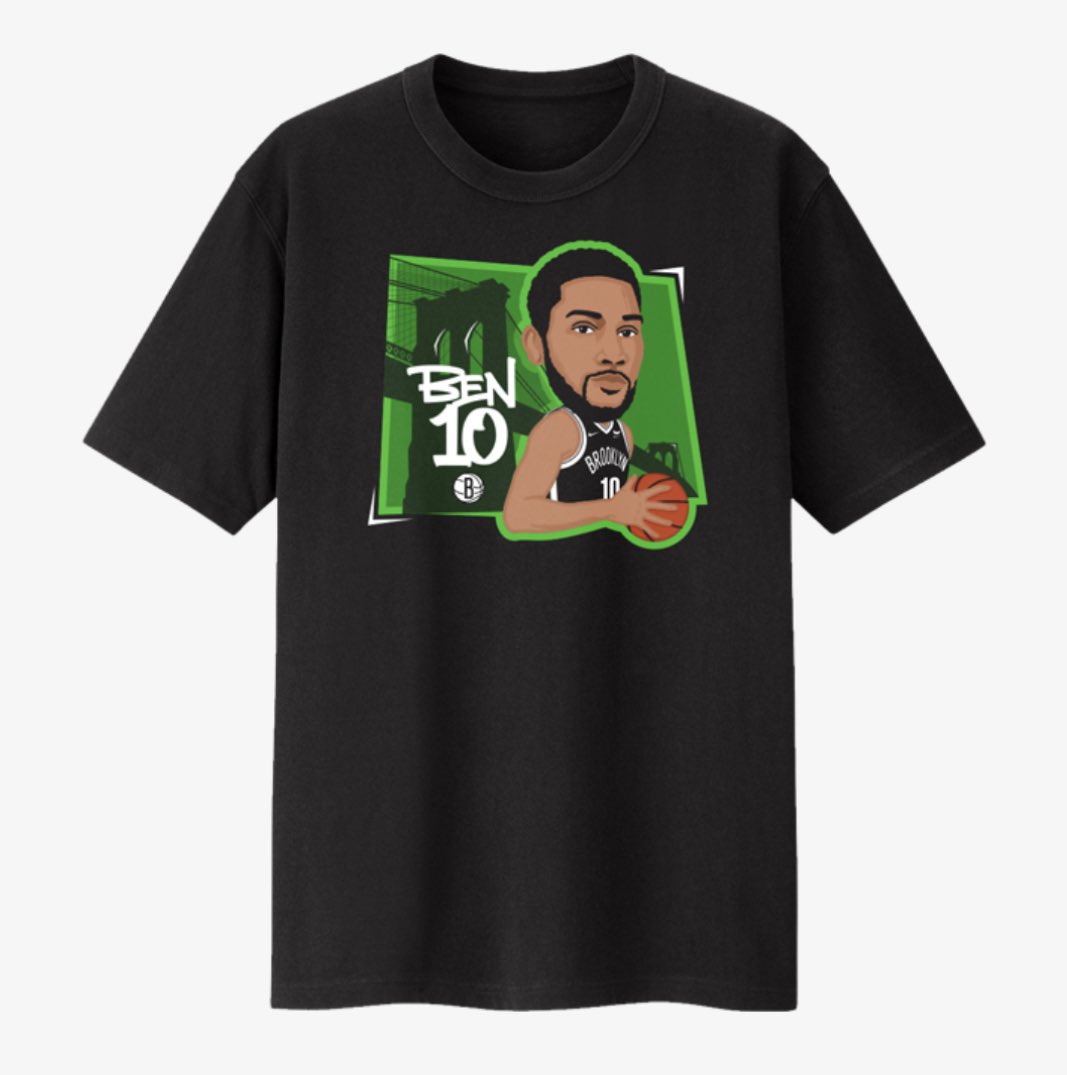 Ian Begley
@
IanBegley
Nets' Ben Simmons is not on team injury report for Friday's game vs ATL so he will return to the court on Friday after a four-game absence due to left knee soreness. –
4:27 PM



Alex Schiffer
@
Alex__Schiffer
Final: Nets beat the Hornets 122-118 behind 33 from Kyrie Irving and 29 from Kevin Durant. To quote Al Davis, "just win baby." Another ugly W w/a missed opportunity to oull starters out early. Nets are 5-1 on this homestand. ATL comes to town Friday. Ben Simmons should be back. –
9:52 PM


Alex Schiffer
@
Alex__Schiffer
With Ben Simmons and Yuta Watanabe slated to come back this weekend, Jacque Vaughn said having them should allow the Nets to extend the rotation a bit if needed, or at least have more bodies to try and lighten KD's workload. Getting his minutes down is "priority No. 1." –
5:51 PM
Injured duo Ben Simmons and Yuta Watanabe remained out for Wednesday's 122-116 win over the Hornets. But at some point during the Nets' back-to-back this weekend, both are expected back on the floor — and back in the rotation. Simmons (left calf strain) missed his fourth straight, and Watanabe (right hamstring strain) was out for his eighth in a row. Neither took part in Wednesday's pregame shootaround, but both did workout beforehand. "They actually did a little work before that, so they came to the walk-through with a little sweat on them. So they did get some work in," coach Jacque Vaughn said.
"They're both on track to play this weekend."
-via
New York Post
/ December 8, 2022