Cam Reddish has landed outside the Knicks' rotation, and he possibly could be headed out of New York. But after sitting out his second consecutive game Wednesday night, Reddish said multiple times that he hasn't asked the Knicks to move him."I haven't requested any trades. I have not," Reddish said after the Knicks' 113-89 win over the Hawks, his former team.
"Y'all seem to know more than me, for real. I don't know what y'all talking about, but I haven't requested no trade, nothing like that."
The Knicks have tried to attach Reddish to a trade seeking to dump the $18 million salary of Evan Fournier, who hasn't played since Nov. 13, according to The Athletic. Another report published Wednesday stated the Knicks have been working with Reddish's representatives to find a trade partner.
Source:
Peter Botte @ New York Post
What's the buzz on Twitter?


Fred Katz
@
FredKatz
Cam Reddish on no longer being in the rotation: "I guess that's just how it goes..I got no control over that. I just come to work everyday, just like y'all. Do my job & hey man, it's just the result." Also said he's not sure why he was pulled and that he didn't request a trade. –
11:05 PM

Brian Mahoney
@
briancmahoney
Nate McMillan says he is a little surprised it hasn't worked out for Cam Reddish with the Knicks, thought he had a defensive-minded nature that would fit with Thibodeau. –
6:14 PM

Fred Katz
@
FredKatz
NBA trade season unofficially begins next week.
Here is what I'm hearing about the Knicks — including nuggets on Immanuel Quickley, Evan Fournier, Derrick Rose and Cam Reddish:
https://t.co/6mBO56KKbk
pic.twitter.com/YwTcbmpkFM
–
9:14 AM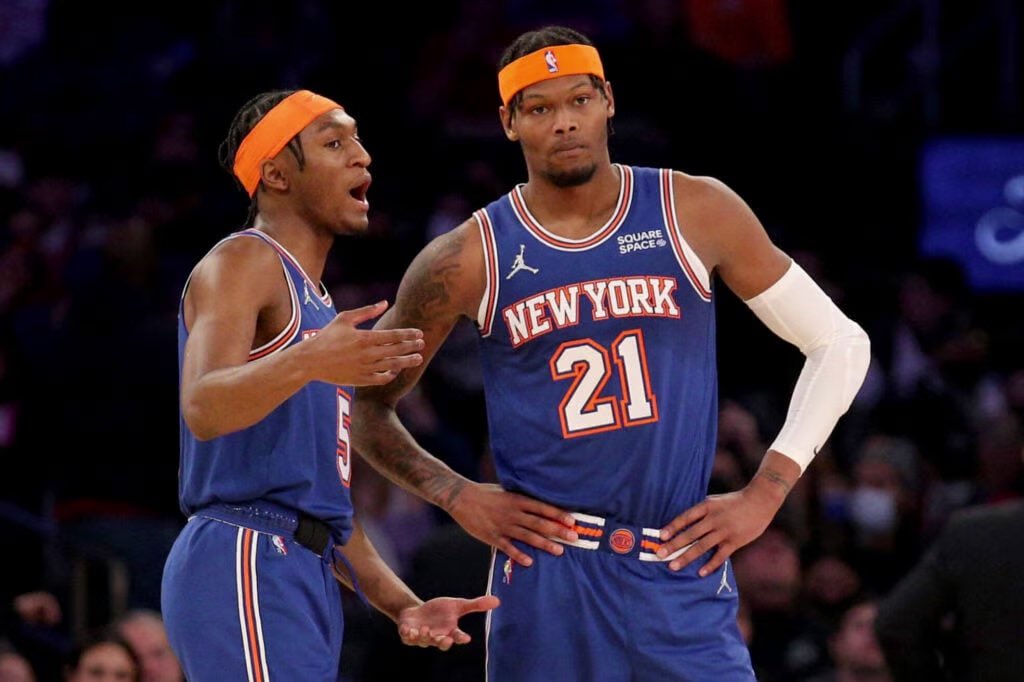 Steve Popper
@
StevePopper
With Knicks rotation moves probably worth noting that since this front office has been in place they have made deals far ahead of the deadline – D-Rose 6 weeks ahead of (Covid-delayed) deadline 2 years ago; Cam Reddish from Hawks nearly a month ahead last season. –
2:18 PM