What's the buzz on Twitter?

Keith Smith
@
KeithSmithNBA
Danny Green is coming back in roughly 8 months. Makes me wonder a bit about the process for an older player.
Generally, ACL rehab has become a 1-year thing. But that's also usually for guys who have many years of their career to protect. Could we see older players return quicker? –
7:33 AM

Adrian Wojnarowski
@
wojespn
With his debut set for Feb. 1 vs. Portland, three-time NBA champion Danny Green tells ESPN about the Memphis Grizzlies: "This is a place I hope that I can call home for the next couple of years." Story on ESPN:
es.pn/3WRo3Sp
–
7:09 AM

Adrian Wojnarowski
@
wojespn
Eight months after a severe left knee injury, Memphis Grizzlies guard Danny Green plans to make his season debut on Feb. 1 against the Portland Trail Blazers, Green said on his Inside The Green Room Podcast:
tinyurl.com/ycy98wyh
–
7:00 AM

Sean Cunningham
@
SeanCunningham
Grizzlies ahead of tonight's game in Sacramento say Steven Adams (Knee Soreness) & Ja Morant (Ankle Soreness) are questionable for tonight.
Danny Green (Knee Surgery Recovery) is out. –
4:34 PM

John Hollinger
@
johnhollinger
Danny Green out here warming up getting a pretty good lather. Could definitely help Memphis with more 3 and D off the bench.
pic.twitter.com/8pkHKqKjxe
–
6:53 PM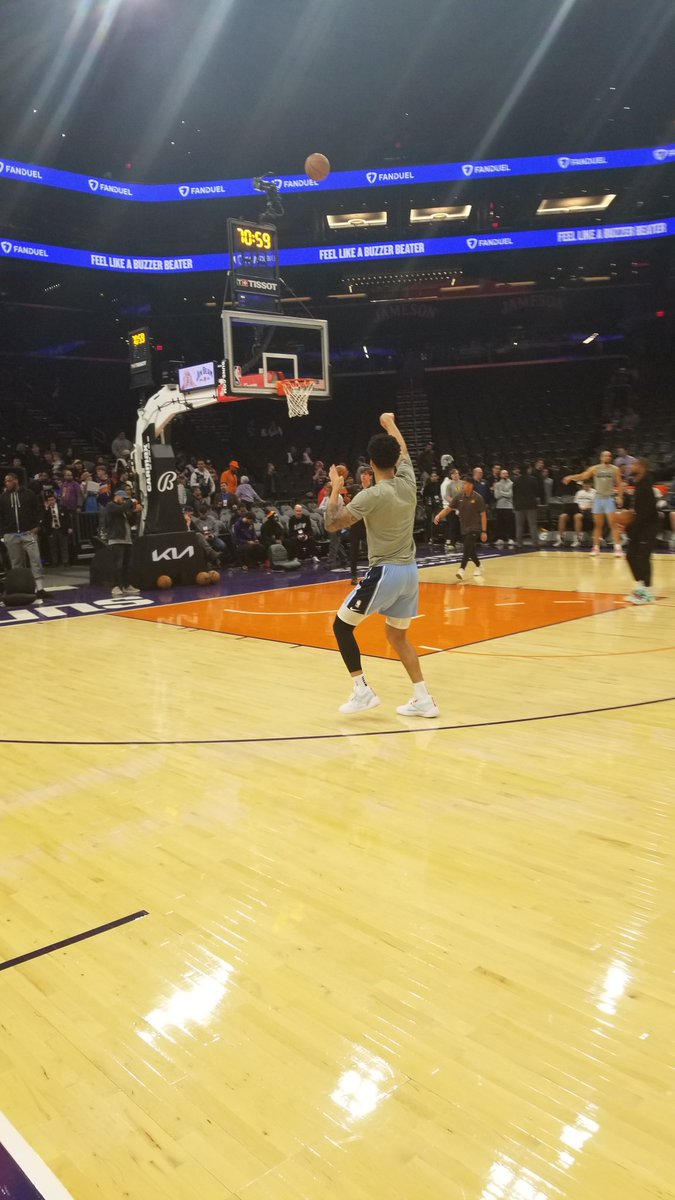 Michael Wallace
@
MyMikeCheck
Grizz coach Taylor Jenkins reiterates Danny Green continues to progress in rehab and conditioning from last spring's knee surgery. He's playing 5-on-5 with no setbacks, but still no definitive timetable on returning to play just yet. –
6:36 PM